JAUBERT, Pierre Amédée Emilien.
Voyage en Arménie et en Perse, fait dans les années 1805 et 1806 . . . Accompagné d'une carte des pays compris entre Constantinople et Téhéran, dressée par M. le Chef d'Escadron Lapie, suivi d'une notice sur le Ghilan et le Mazenderan, par M. le Colonel Trezel; et orné de planches lithographiées.
Paris, Pélicier and Nepveu, 1821.
8vo, pp. [iv], xii, 506, [1], with a frontispiece, nine lithographed plates and a folding map; map lightly foxed, short marginal tear in one plate, the occasional spot, but a good copy in contemporary polished calf, spine gilt, by Simier fils (signed at foot of spine); extremities rubbed, covers slightly scratched; from the library of Şefik Atabey, with bookplate.
£1500

Approximately:
US $2108
€1716
First edition. Jaubert (1779–1847) studied at the Ecole spéciale des langues orientales vivantes and became Napoleon's personal interpreter in Arabic after the death of Venture de Paradis in 1799. He wrote four memoirs for the Description de l'Egypte. In 1805 he was dispatched to Persia to arrange an alliance with Fat'h Ali Shah. He travelled from Istanbul to Trabzon by sea and thence to Erzerum and Doğubeyazıt. On leaving Doğubeyazıt he and his companions were arrested by the pasha and held for four months in a dry cistern. The pasha's death from the plague freed Jaubert, who then made his way to Teheran via Kurdistan, Van, Khoy, Tabriz, Ardabil, Soltaniyeh and Qazvin. He returned overland via Sinop, Amasra, Philios and Eregli to Istanbul.

Atabey 613 (this copy); Weber 102; Wilson p. 109.
You may also be interested in...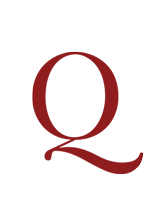 'THE INTERPRETER DIFFICULTY IS ONE OF THE MOST FRUITFUL SOURCES OF TROUBLE IN A CARAVAN' CHURCH, Percy William Palmer.
Chinese Turkestan with Caravan and Rifle.
First edition. 'Church and his shooting companion J.V. Phelps journeyed from Shrinagar to Leh, through Yarkand and into the Tekkes Valley with the goal of collecting Altai wapiti. While in the Tekkes, they bagged trophy wapiti and ibex. They crossed the Koksu River, bagging more wapiti and ibex, as well as Siberian roe deer. Passing through Kuldja, they hoped to pursue Ovis ammon, but their venture failed. The author also provides excellent descriptions of the terrain and of the indigenous peoples' (Czech).
'ONE OF THE FOUNDATION STONES OF AN EXPLORATION COLLECTION' LEICHHARDT, Friedrich Wilhelm Ludwig.
Journal of an Overland Expedition in Australia, from Moreton Bay to Port Essington, a Distance of upwards of 3000 Miles, during the Years 1844-1845. [Edited by Phillip Parker King.]
First edition thus. Between 1842 and 1844, Leichhardt (1813-1848) had conducted short scientific explorations in the area around Sydney and between Newcastle and the Moreton Bay District. He had hoped to join the proposed overland expedition, which Sir Thomas Mitchell, the surveyor-general, was willing to lead, from Sydney to Port Essington, but Governor Gipps refused to sanction a venture 'of so hazardous a nature' without the knowledge and consent of the Colonial Office. Leichhardt, irked by this attitude, chose to form his own private party of volunteers, funded by private subscription: 'Six including Leichhardt sailed from Sydney on 13 August 1844. In the Moreton Bay District four more members joined the expedition, which left Jimbour, the farthest outpost of settlement on the Darling Downs, on 1 October. Two of the party turned back and on 28 June 1845 John Gilbert was killed in an attack on Leichhardt's camp by Aboriginals. The remaining seven reached Port Essington on 17th December 1845, completing an overland journey of nearly 3000 miles [...] Returning in the Heroine, Leichhardt arrived in Sydney on 25 March 1846. As it was believed that his party had perished their unexpected success was greeted with great rejoicing. Leichhardt was hailed as "Prince of Explorers" and their achievement was rewarded by a government grant of £1000 and private subscriptions amounting to over £1500' (ADB Online).