PARTIALLY-UNOPENED SET OF JESSOP'S 'DETAILED DESCRIPTION OF THE SOUTH EASTERN PART OF AUSTRALIA
JESSOP, William Rowlestone Henry.
Flindersland and Sturtland; or, The Inside and Outside of Australia.
London: R. Clay, Son, and Taylor for Richard Bentley, 1862.
2 volumes, 8vo (199 x 122mm), pp. I: viii, 289, [1 (blank)], [2 (blank l.)]; II: x, 322; a few light spots or marks; original blue cloth gilt, boards with borders blocked in blind, upper boards with central design of a kangaroo rat in gilt, spines lettered and decorated in gilt, mid-brown endpapers, uncut, many quires unopened; extremities lightly rubbed and bumped, cloth very lightly marked, short splits at ends of upper joint, nonetheless a very good, clean set; provenance: Upham & Beet, London (contemporary bookseller's ticket on upper pastedown of vol. I) – [?]Henry Charles Sturt (1795-1866, 'Crichel' inkstamps on upper pastedowns of both vols; believed to be a kinsman of the soldier and Australian explorer Charles Sturt, 1795-1869).
£600

Approximately:
US $836
€679
First edition, presumed first binding. A 'detailed description of the South Eastern part of Australia' (Ferguson), based on Jessop's travels in the late 1850s and early 1860s. 'In the twenty-fourth chapter of the second volume Jessop records in interesting and accurate detail an early expedition of one Ernest Giles whom the author met at Wilpena where Giles had stopped on his homeward trip from the north. This expedition [...] was from Adelaide to the north in search of new pastoral land. It does not appear to be elsewhere recorded and dates at least ten years before Giles's career became a matter of public record. Jessop supplies no precise date, but from the context it is clear that the expedition took place in the first half of 1859. [...] Constituting the first appearance in print of the last of the great Australian explorers, it is well worth adding to an exploration library' (Wantrup, pp. 266-267).

Ferguson records a variant, possibly remainder, binding in blue cloth, without the kangaroo rat blocked in gilt on the upper boards, and, due to slow sales, the work was reissued in a number of forms over the following years.

Ferguson 10940.
You may also be interested in...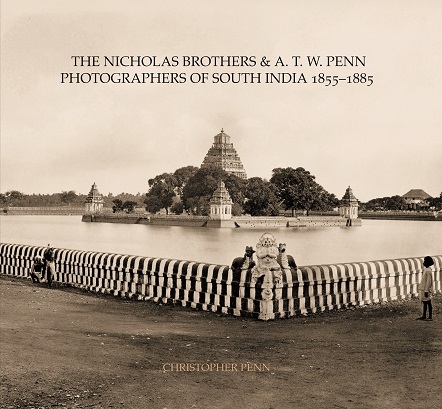 PENN, Christopher.
The Nicholas Brothers & A. T. W. Penn: photographers of South India 1855 – 1885. With a foreword by John Falconer.
An examination of the successful studios established by John and James Perratt Nicholas and Albert Penn in Madras and Ootacamund. The majority of the photographs are published here for the first time. Also includes a copy of the scarce Nicholas & Co. 1881 catalogue listing over 450 subjects.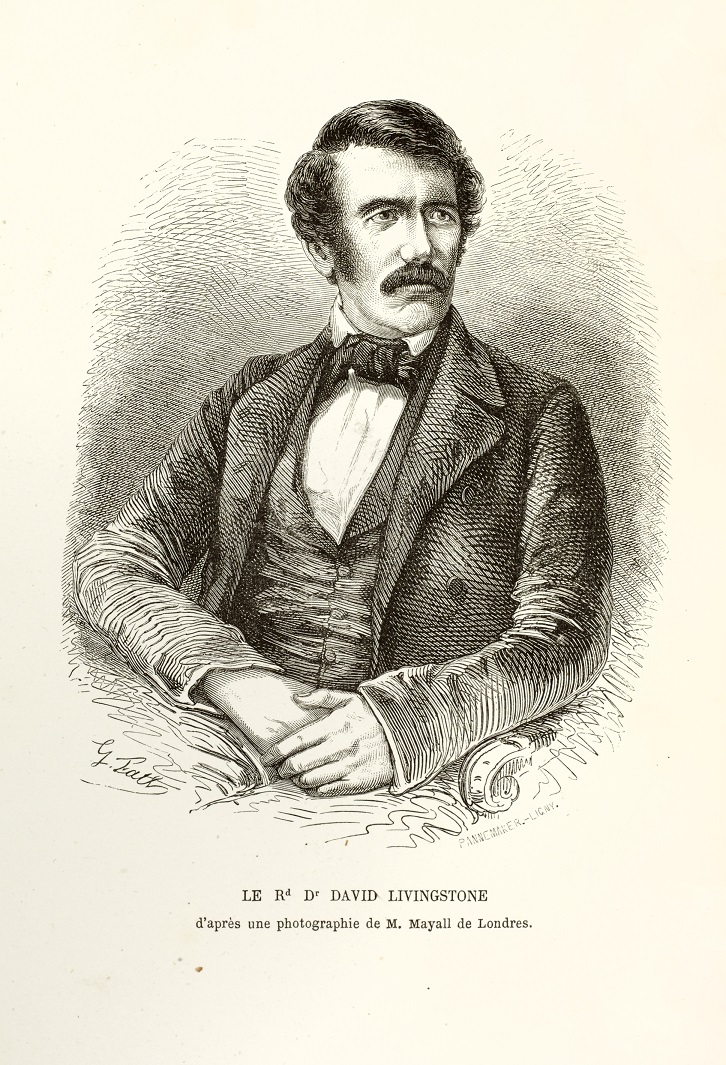 LIVINGSTONE, David.
Explorations dans l'intérieur de l'Afrique Australe et voyages à travers le continent de Saint-Paul de Loanda à l'embouchure du Zambèse de 1840 a 1856... Ouvrage traduit de l'Anglais par Mme. H. Loreau.
First appearance in French of Livingstone's Missionary Travels and Researches in Southern Africa (1857), describing his early years in the region and the first of his three great expeditions across the continent: 'Livingstone's services to African geography during thirty years are almost unequalled; he covered about a third of the continent from the Cape to the Equator and from the Atlantic to the Indian Ocean. He made three great expeditions; in 1853-6 (described in this book), 1858-64 and 1865-1873, of which the first and the third are the most important. During these years he explored vast regions of central Africa, many of which had never been seen by white men before. He first discovered the Zambesi River at Secheke and followed it northwards, eventually reaching the west coast of Africa at Luanda, Angola, and the east coast at Quelimane, Mozambique. In 1855 he discovered the great falls of the Zambesi and named them the Victoria Falls. He explored the Zambesi, Shire and Ruyuma rivers and found the salt lake Chilwa and Lake Nyasa [...] The geographical results of his journeys were of supreme importance, and made it possible to fill in great stretches of the maps of Central Africa which hitherto had been blank' (PMM 341).