PARTIALLY-UNOPENED SET OF JESSOP'S 'DETAILED DESCRIPTION OF THE SOUTH EASTERN PART OF AUSTRALIA
JESSOP, William Rowlestone Henry.
Flindersland and Sturtland; or, The Inside and Outside of Australia.
London: R. Clay, Son, and Taylor for Richard Bentley, 1862.
2 volumes, 8vo (199 x 122mm), pp. I: viii, 289, [1 (blank)], [2 (blank l.)]; II: x, 322; a few light spots or marks; original blue cloth gilt, boards with borders blocked in blind, upper boards with central design of a kangaroo rat in gilt, spines lettered and decorated in gilt, mid-brown endpapers, uncut, many quires unopened; extremities lightly rubbed and bumped, cloth very lightly marked, short splits at ends of upper joint, nonetheless a very good, clean set; provenance: Upham & Beet, London (contemporary bookseller's ticket on upper pastedown of vol. I) – [?]Henry Charles Sturt (1795-1866, 'Crichel' inkstamps on upper pastedowns of both vols; believed to be a kinsman of the soldier and Australian explorer Charles Sturt, 1795-1869).
£225

Approximately:
US $311
€259
Added to your basket:
Flindersland and Sturtland; or, The Inside and Outside of Australia.
First edition, presumed first binding. A 'detailed description of the South Eastern part of Australia' (Ferguson), based on Jessop's travels in the late 1850s and early 1860s. 'In the twenty-fourth chapter of the second volume Jessop records in interesting and accurate detail an early expedition of one Ernest Giles whom the author met at Wilpena where Giles had stopped on his homeward trip from the north. This expedition [...] was from Adelaide to the north in search of new pastoral land. It does not appear to be elsewhere recorded and dates at least ten years before Giles's career became a matter of public record. Jessop supplies no precise date, but from the context it is clear that the expedition took place in the first half of 1859. [...] Constituting the first appearance in print of the last of the great Australian explorers, it is well worth adding to an exploration library' (Wantrup, pp. 266-267).

Ferguson records a variant, possibly remainder, binding in blue cloth, without the kangaroo rat blocked in gilt on the upper boards, and, due to slow sales, the work was reissued in a number of forms over the following years.

Ferguson 10940.
You may also be interested in...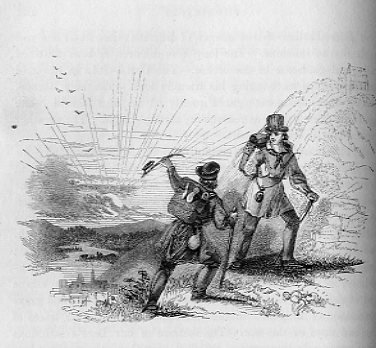 HOWITT, William.
The rural and domestic life of Germany: with characteristic sketches of its cities and scenery, collected in a general tour, and during a residence in the country in the years 1840-41 and 42.
A fine copy of the first edition of Howitt's account of his travels in Germany and Austria, and one of the best books in English about German life at the time. Howitt had moved with his family to Heidelberg in 1840 and stayed in Germany for more than two years on account of the education of his older children. According to a review of his book in the Allgemeine Zeitung 'The rural and domestic Life of Germany' contained the most accurate account of Germany written by a foreigner.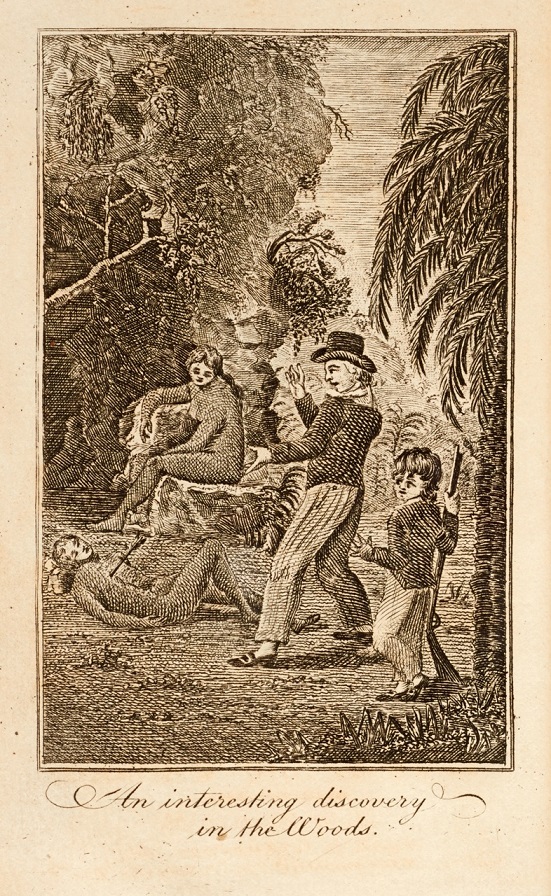 BARRINGTON, George.
A Voyage to Botany Bay with a Description of the Country, Manners, Customs, Religion, &c. of the Natives by the Celebrated George Barrington. To which is Added his Life and Trial.
First and only combined edition, second issue. George Barrington was a 'genteel young Irishman known for his sartorial elegance, his command of the etiquette of romantic sensibility, and for his prowess at picking pockets' (Garvey p. 2). The fascinating contrast between Barrington's charming demeanour and criminal activities drew the attention of the press and the public and, under the sobriquet the 'Prince of Pickpockets', he became a household name in Ireland and England. He continually evaded punishment, but in 1790 Barrington was arrested for the attempted theft of one Henry Hare Townsend's gold watch and chain, and sentenced to seven years' transportation.