PARTIALLY-UNOPENED SET OF JESSOP'S 'DETAILED DESCRIPTION OF THE SOUTH EASTERN PART OF AUSTRALIA
JESSOP, William Rowlestone Henry.
Flindersland and Sturtland; or, The Inside and Outside of Australia.
London: R. Clay, Son, and Taylor for Richard Bentley, 1862.
2 volumes, 8vo (199 x 122mm), pp. I: viii, 289, [1 (blank)], [2 (blank l.)]; II: x, 322; a few light spots or marks; original blue cloth gilt, boards with borders blocked in blind, upper boards with central design of a kangaroo rat in gilt, spines lettered and decorated in gilt, mid-brown endpapers, uncut, many quires unopened; extremities lightly rubbed and bumped, cloth very lightly marked, short splits at ends of upper joint, nonetheless a very good, clean set; provenance: Upham & Beet, London (contemporary bookseller's ticket on upper pastedown of vol. I) – [?]Henry Charles Sturt (1795-1866, 'Crichel' inkstamps on upper pastedowns of both vols; believed to be a kinsman of the soldier and Australian explorer Charles Sturt, 1795-1869).
£225

Approximately:
US $295
€267
Added to your basket:
Flindersland and Sturtland; or, The Inside and Outside of Australia.
First edition, presumed first binding. A 'detailed description of the South Eastern part of Australia' (Ferguson), based on Jessop's travels in the late 1850s and early 1860s. 'In the twenty-fourth chapter of the second volume Jessop records in interesting and accurate detail an early expedition of one Ernest Giles whom the author met at Wilpena where Giles had stopped on his homeward trip from the north. This expedition [...] was from Adelaide to the north in search of new pastoral land. It does not appear to be elsewhere recorded and dates at least ten years before Giles's career became a matter of public record. Jessop supplies no precise date, but from the context it is clear that the expedition took place in the first half of 1859. [...] Constituting the first appearance in print of the last of the great Australian explorers, it is well worth adding to an exploration library' (Wantrup, pp. 266-267).

Ferguson records a variant, possibly remainder, binding in blue cloth, without the kangaroo rat blocked in gilt on the upper boards, and, due to slow sales, the work was reissued in a number of forms over the following years.

Ferguson 10940.
You may also be interested in...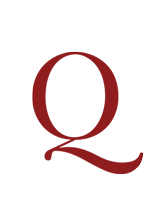 PARK, Mungo.
The journal of a mission to the interior of Africa, in the year 1805 . . . Together with other documents, official and private, relating to the same mission. To which is prefixed an account of the life of Mr. Park. The second edition, revised and corrected, with additions.
Second edition, revised and expanded. Park perished in the course of this, his second expedition to Africa, but fortunately he had earlier sent back his journal, which is the basis of this volume. It was edited for publication by John Whishaw, who contributed a substantial biographical introduction. The second edition comprises new material, including Walter Scott's recollections of Park, which had come to the editor's knowledge only after the initial publication of the Journal earlier in 1815 (see Todd & Bowden, Sir Walter Scott, a bibliographical history p. 381). These additions were also printed separately so that owners of the first edition could update their copies.
[YULE, Adam and] James Reid M'GAVIN, editor.
Perils by Sea and Land: a Narrative of the Loss of the Brig Australia by Fire, on her Voyage from Leith to Sydney, with an Account of the Sufferings, Religious Exercises, and Final Rescue of the Crew and Passengers.
First edition in book form. Perils by Sea and Land was first published in the United Secession Magazine, and is an account of the brig Australia, captained by Adam Yule and bound for Sydney, which set sail from Leith on 2 October 1840 with a 'general cargo of merchandize', thirteen crew and fifteen passengers. On 29 December, about 600 miles off the Cape of Good Hope, the hold caught fire and Yule soon realised that the ship would have to be abandoned. The long-boat, however, 'had been converted into a stall for two live bulls, and in attempting to get them over the side, one of them, in the confusion, unfortunately got out of the slings, and ran frantic along the deck. This accident, as may be supposed, greatly increased the general consternation' (p. 16). The crew and passengers were eventually transferred to the long-boat and a small skiff, wherein seven days were spent at sea before making landfall on the South African coast near the mouth of the Olifants River. The party endured the deaths of two of their number and further days in the wilderness before civilization was eventually reached. Despite Yule's attribution of every favourable turn of events to divine intervention, the narrative is a compelling one.