JEVONS, William Stanley.
Remarks on the Australian Gold Fields. [in:] Memoirs of the literary and philosophical society of Manchester. Third series. First volume.
London, H Baillière, 1862.
4to, pp. viii, 423, [1] blank, 42, list of donations received, 20, list of Council and members, with 7 plates, 3 in colour and one double-page and 7 folding plates and charts; first few leaves slightly soiled, some light foxing to the plates, but a very good copy bound in the original publisher's cross-grained cloth, printed paper lettering-piece to spine; worn and sunned, joints cracked, hinges strengthened; with a presentation bookplate from the Literary and Philosophical Society of Manchester to its counterpart in Glasgow to the front pastedown, stamps of the Glasgow Philsophical Society, the London Mathematical Society, and the University College London Library to the title and a few other leaves, withdrawn stamp to front pastedown.
£150

Approximately:
US $209
€171
First edition. Jevon's contribution is printed on pp. 115-130 and consists of a geological discussion on the Australian gold fields originally read before the society on November 15th, 1859. A separately paginated offprint with an imprint of 1861 is recorded, though Inoue & White give precedence to, and the other imprint is described as an offprint of, the present volume.

Inoue & White 39.
You may also be interested in...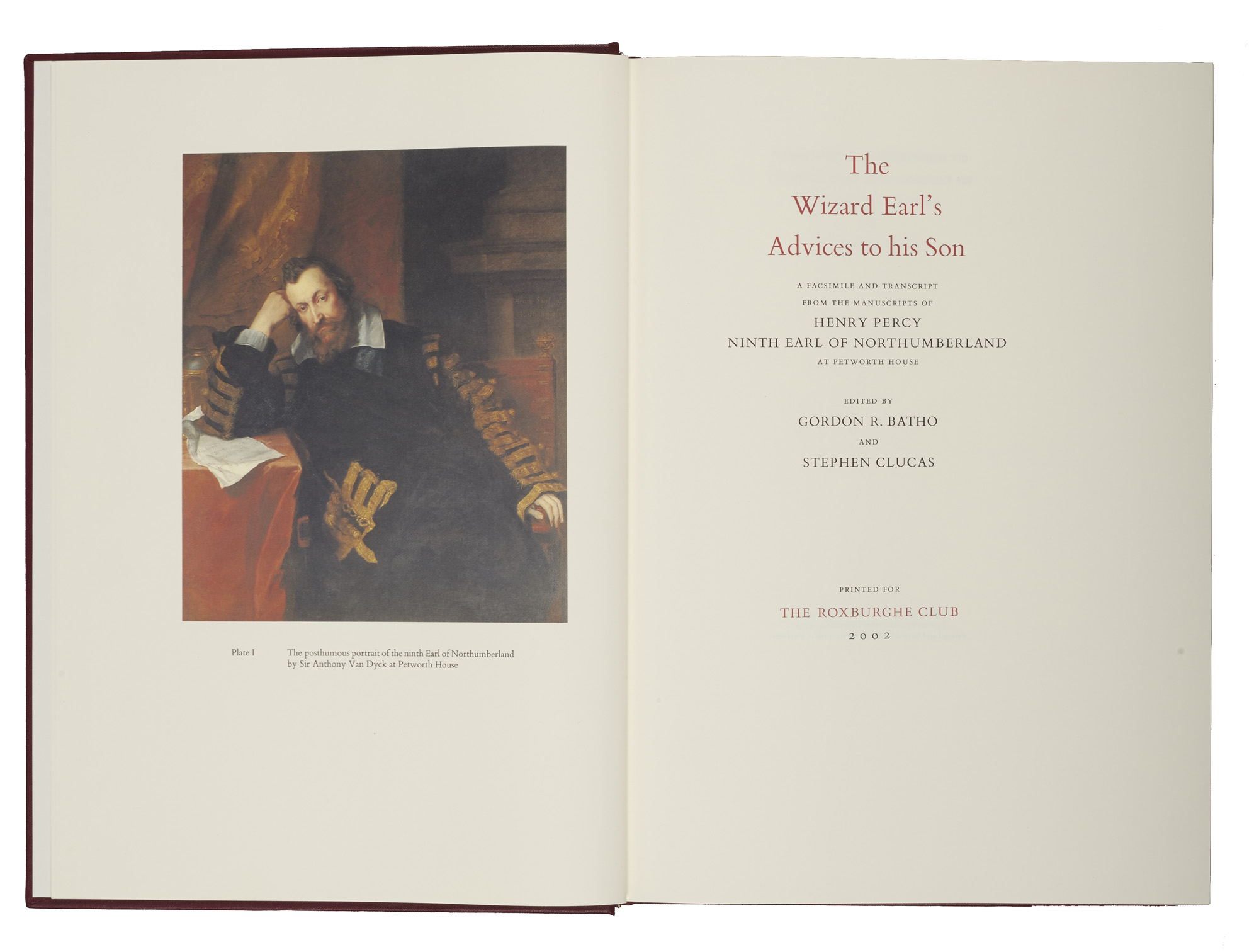 BATHO, Gordon R., and Stephen Clucas, eds.
The Wizard Earl's Advices to his Son. A Facsimile and Transcript from the Manuscript of Henry Percy, 9th Earl of Northumberland, at Petworth House.
The 'Wizard Earl', Henry, Ninth Earl of Northumberland, spent much of his life under suspicion. He was, first of all, suspected of being a member of the 'School of Night', the butt of Shakespeare's Love's Labours Lost. Secondly, and more gravely, he was suspected of involvement in the Gunpowder Plot and imprisoned in the Tower for almost sixteen years. It was during his incarceration that he compiled advice to his son and heir, Algernon. This work is a full facsimile, with a diplomatic transcript, of the 'Advices to his Son'. The texts are prefaced with an extended introduction by Professor G. R. Batho and Dr Stephen Clucas, who together provide a full and up-to-date account of the Earl's life, the writing of the 'Advices', and his intellectual tastes and development.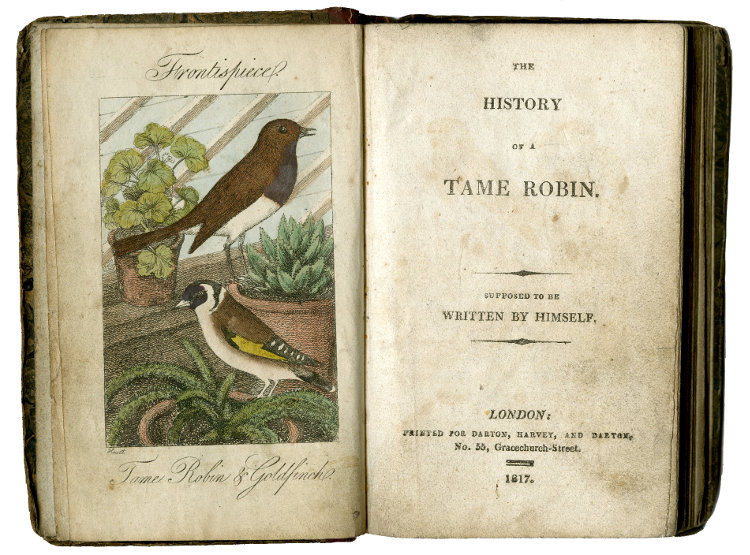 [KEENE, Marian].
The History of a tame Robin. Supposed to be written by Himself.
First and only edition. The tame Robin recalls a life of adventure enriched by human and avian friendships. A childhood spent in a school-room helped him attain 'a sufficient knowledge of literature to relate my adventures'. His life, though happy, is not without its vicissitudes: he loses a close friend, Goldey the goldfinch, to a bird of prey and spends a disconcerting time in the ownership of a spoilt child who starves sparrows to death.