JOHNSON, Samuel.
A Dictionary of the English Language: in which the Words are deduced from their Originals, and illustrated in their different Significations by Examples from the best Writers. To which are prefixed, a History of the Language, and an English Grammar. In two Volumes.— Vol. I [-II]. The sixth Edition …
London: Printed for J. F and C. Rivington [and 27 others]. 1785.
2 vols. 4to., printed in weekly parts, wanting the half-title and terminal blank in Vol. I, the frontispiece portrait of Johnson bound at the beginning of Vol. II (dated, as always, 1786: it was executed while printing was in progress); internally a very good copy in worn contemporary calf, solidly rebacked, boards rubbed, edges and corners very worn; the binder has inserted two unnecessary blanks between the letters W and Y, overlooking the printed note that 'X is a letter, which … begins no word in the English language'.
£850

Approximately:
US $1184
€963
Sixth edition. This is the first London quarto edition (preceded by the Dublin quarto of 1775), the first published after Johnson's death, and the first with a portrait. Although the last edition of the Dictionary which Johnson revised before publication was the fourth (1773), he made further manuscript corrections and additions in a copy of that edition which he left in his will to Sir Joshua Reynolds, and these were incorporated into the present edition.

Fleeman 55.4D/8.
You may also be interested in...
COLLUTHUS, of Lycopolis.
The Rape of Helen. Translated from the Greek ... And illustrated with the Notes of Michael Nicander. To which is prefix'd a Fragment of the Author's Life, from Suidas.
First and only edition, rare, of this translation of Collothus's Rape of Helen (Αρπαγη Ελενης), 'a short and charming miniature epic' (Cambridge Companion to the Epic) written in the late fifth century in Egypt in 392 hexameters.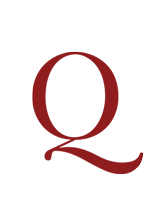 CLARE, John.
The rural Muse. Poems …
First edition of Clare's last collection of poetry, published as he was descending into penury and madness. His previous collection, The Shepherd's Calendar (1827), had sold badly and Clare found himself with an inclination to drink, but without money. He was committed to Allen's asylum at High Beach in Epping Forest in 1837, two years after the publication of this book.