A FINE COPY
[JOHNSON, Samuel].
A Journey to the Western Islands of Scotland.
London: Printed for W. Strahan; and T. Cadell ... 1775.
8vo., pp. [2], 384, [2], with the usual cancels signed D8 and *U4 (the latter in its earlier state, paginated '226' rather than '296') and U5; a fine copy, in handsome contemporary speckled calf, spine richly gilt in compartments, red morocco label.
£2500

Approximately:
US $3514
€2860
First edition, with twelve-line errata. Two thousand copies were printed as far as sheet S, when Strahan, sensing the demand, decided to increase the press run to 4000; the overrun sheets and a reprint of the earlier sheets were issued as the second edition, with six-line errata, often wrongly called the first edition, second issue because there is no edition statement on the title-page. Fleeman, II, 1206-7; Courtney & Nichol Smith, p. 122; Chapman & Hazen, p. 151; Rothschild 1256; Tinker 1357.
You may also be interested in...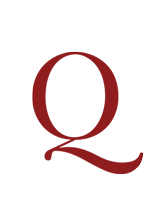 MILTON AGAINST THE BISHOPS [MILTON, John.]
Of Reformation. Touching Church-Discipline in England: and the Causes that hitherto have hindered it. Two Bookes, written to a Freind.
First edition of Milton's first prose work.
CHANDLER'S TRAVELS IN GREECE: 'THE ACCOUNT OF ATHENS IS VERY IMPORTANT; IT WAS THE MOST DETAILED CHANDLER, Richard.
Travels in Greece: or an Account of a Tour made at the Expense of the Society of Dilettanti.
First edition. The classical scholar, traveller, and author Chandler (bap. 1737, d. 1810) was educated at Winchester College and Queen's College, Oxford, and awarded a demyship at Magdalen College in 1757. Following the publication of an annotated collection of fragments by Tyrtaeus, Simonides, Theognis, Alcaeus, Sappho, and other Greek poets in 1759, Chandler published a catalogue of the Arundel marbles in 1763 as Marmora Oxoniensis. 'In 1764 Chandler was introduced to the Society of Dilettanti by Robert Wood, editor of The Ruins of Palmyra, and was commissioned by the society to undertake a tour of exploration in Asia Minor and Greece in the first independent mission funded by the society. As treasurer he was given command of the expedition, and was accompanied by Nicholas Revett [...] and by the watercolour painter William Edmund Pars. They were instructed to make Smyrna their headquarters and thence "to make excursions to the several remains of antiquity in that neighbourhood"; to make exact plans and measurements; to make "accurate drawings of the bas-reliefs and ornaments"; and to copy all inscriptions, all the while keeping "minute diaries". Having embarked from Gravesend on 9 June 1764 the party spent about a year in Asia Minor [...]. On 20 August 1765 they left Smyrna for Athens, where Chandler gloomily noted that the Parthenon was in danger of being completely destroyed. He bought two fragments of the Parthenon frieze that had been built into houses in the town and was presented with a trunk that had fallen from one of the metopes and lay neglected in a garden. Although the party visited other parts of the Greek mainland their plans to visit Ithaca, Cephallonia, and Corfu were abandoned, principally because of the group's poor health' (ODNB).