[KAFKA, Franz, et al.]
Das Jüdische Prag. Eine Sammelschrift.
Prague, Verlag der "Selbstwehr", 1917 [i.e. 1916].
4to, pp. 56, with photographic frontispiece and many illustrations in the text; a few small wormholes; contemporary marbled paper boards, cloth spine, with the original illustrated wrapper mounted on front board; slightly rubbed and worn.
£1000

Approximately:
US $1399
€1134
First edition, rare: an anthology produced by the Prague German-language Zionist weekly newspaper Der Selbstwehr, including the first authorised appearance in print of Kafka's Ein Traum, one of only two excerpts from Der Prozess which were published during Kafka's lifetime. It is now thought that publication in Der Almanach der neuen Jugend auf das Jahr 1917 (Dietz 35) may have preceded the present volume by a few months, but that printing was not sanctioned by Kafka. Ein Traum was later included in the collection Ein Landarzt (1919); it was ultimately dropped from the final version of Der Prozess.

Other contributions here include works by Hermann Bahr, Oskar Baum, Max Brod, Martin Buber, Paul Kornfeld, Else Lasker-Schüler, Ernst Weiss, Felix Weltsch, Franz Werfel, and others. The volume also contains a 250-word sketch of Kafka by Otto Pick in a section headed Über Prager Künstler.

Dietz 34; Hemmerle, p. 26.
You may also be interested in...
GOR'KII, Maksim, pseud. [i.e. Aleksei Maksimovich Peshkov].
V liudiakh [In the world].
First edition printed in Russia of the second volume of Gorky's memoirs, first published in Berlin in 1916. It was preceded by Childhood (1913) and followed by My university years (1923). 'Gorky reached the apogee of his creative powers in his autobiographical trilogy, Childhood, In the World and My University Years, a magnificent panorama of Russian lower and lower middle-class life. In vignette after vignette from his own life, Gorky is at his best, as he deftly shifts the center of attention from himself to the situation and people he faces' (Victor Terras).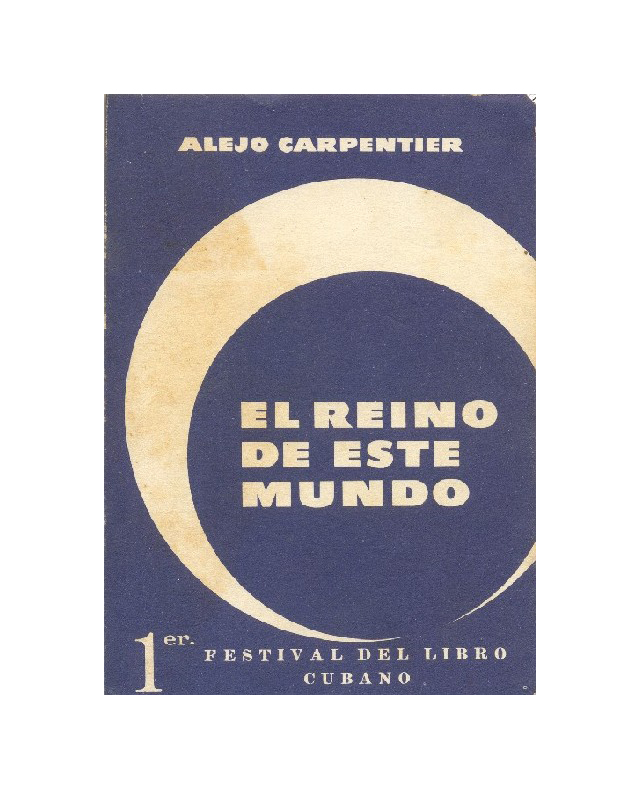 'MAGIC REALISM' CARPENTIER, Alejo.
El Reino de este mundo (relato).
Carpentier's second novel, re-published on the occasion of the '1er Festival del Libro Cubano' in 1959. First published in Mexico in 1949, the novel treats slave uprisings in 18th century Haiti. The original introduction (reprinted here) contains the first mention of the concept of 'magic realism', 'lo real maravilloso'.