KAFKA, Franz.
Erstes Leid [in GENIUS. Zeitschrift für werdende und alte Kunst. Herausgegeben von Carl Georg Heise, Hans Mardersteig. Drittes Jahr, Zweites Buch].
Munich, Kurt Wolff Verlag, 1921 [i.e. 1922].
Folio, pp. viii, 356 (of which pp. 312-3 contain Erstes Leid), with mounted colour and black-and-white illustrations, and containing the 'Bemerkungen und Berichtigungen' half-sheet following the text, which Dietz notes is present only in copies of the wrappers issue; a few small repairs; a very good copy in the original printed wrappers, slightly worn and discoloured.
£350

Approximately:
US $491
€399
The first appearance in print of 'Erstes Leid', which was later published in the collection Ein Hungerkünstler.

Dietz 61.
You may also be interested in...
NEO-EGYPTIAN TRILOGY SEYPPEL, Karl Maria.
Schlau, Schlauer am Schlausten. --- Er Sie Es. IIte Aegyptische Humoreske.--- Die Plagen 3te Aegyptische Humoreske.
First editions. With the Jewish population attaining greater prominence both economically and culturally, the 1880s saw a corresponding wave of emerging anti-Semitism across Central and Eastern Europe. The present works aim to provide a historical precedent for anti-Semitism dating back to the age of the first great Empire, that of ancient Egypt. The illustrations include a wealth of crude stereotypes, including parodies of the traditional imagery of Judaism. The first Anti-Jewish Congress was held in Dresden in 1822, and soon there were similar events across Europe. Forty years later, this legitimisation of racial supremacy was revisited by the Nazi party, who set out to show that Jews had been reviled throughout history.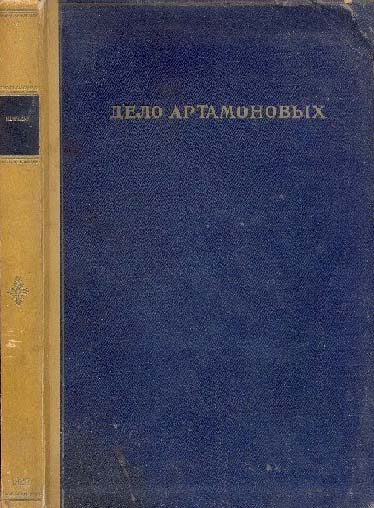 GOR'KII, Maksim, pseud. [i.e. Aleksei Maksimovich Peshkov].
Delo Artamonovykh [The Artamonov business].
First edition. '[Gorky's] best novel, The Artamonov Business (1925), follows the Artamonovs through three generations, from the uneducated grandfather, a strong and enterprising, lusty patriarch who starts a small factory and builds it into a major industrial plant, to a grandson, an intellectual and revolutionary whose generation will see the end of the Artamonov business' (Terras).