KAFKA, Franz.
Frants Kafka: roman, novelly, pritchi [Franz Kafka: a novel [The Trial], novellas, parables].
Moscow, "Progress", 1965.
Squarish 8vo, pp. 613, [3]; two-page title and divisional titles printed in red and black; original cloth, with dust-jacket, spine lightly soiled, a few nicks to the edges.
£1350

Approximately:
US $1897
€1541
First edition in Russian of Der Prozess, part of the 'recent unprecendented publication' (Struc) of Kafka in Russian. Also published here are a number of short stories, some of which had previously appeared in Ukrainian and Russian in Soviet periodicals. The translators include R. Rait-Kovaleva, I. Tatarinova, R. Galperinna, S. Apt, L. Chernaya, M. Abezgauz, S. Shlapoberskaya, N. Kasatkina, and V. Stanevich.

'The knowledge and appraisal of Franz Kafka in the Soviet Union is involved in that strange political development of recent years known as "the Thaw." Though it is political in nature, "the Thaw" has had ramifications in areas like literature, mostly of a liberalizing nature … Two gatherings of writers and responses to those gatherings seem to be responsible. First there was the Kafka Conference in Prague in May of 1963. This was a conference attended by a number of European intellectuals. Secondly there was the International Writers' Congress in Leningrad in August of 1963. The Leningrad Congress could boast the attendance of Sartre, Robbe-Grillet, Nathalie Sarraute, Angus Wilson, William Golding, and Hans Enzensberger … [and] almost every Western writer acknowledged the debt of the modern novel to Proust, Joyce, and Kafka. It is significant that Robbe-Grillet expressed disappointment at the hostile Soviet criticism of these men. It sounded to him no different than that of his own "reactionary" country' (Struc, pp. 193, 195–6).

In December 1963, the Ukrainian journal Vsesvit published excerpts from Amerika, Die Verwandlung, Der Prozess, Der Kübelreiter, and Beim Bau der Chinesischen Mauer. Complete Russian versions of some of these (among them Die Verwandlung and In der Strafkolonie, which are also included in the present collection), by S. Apt, followed in Inostrannaia Literatura in January 1964.

Roman S. Struc, 'Franz Kafka in the Soviet Union: a report', Monatshefte, 57/4 (University of Wisconsin Press, 1965), pp. 193–197.

OCLC locates 3 copies in America: Illinois, Western Washington University, Los Angeles Public Library.
You may also be interested in...
UNPUBLISHED GERMAN LECTURE NOTES BY 'ONE OF THE MOST EMINENT OF GERMAN ECONOMISTS AND STATISTICIAN HERMANN, Friedrich Benedict Wilhelm von (1795-1868), German economist and statistician.
Manuscript lecture notes entitled 'National-Oeconomie unter Hinweisung auf seine Schrift "Staatswirthschaftliche Untersuchungen" München 1832 vorgetragen von Professor Dr Herrmann', made by Rudolf Dietz.
An unpublished manuscript constituting an important source for the development of Hermann's progressive economic theories between the two editions of his influential work Staatswirthschaftliche Untersuchungen (Investigations into political economy). First published in 1832, the Untersuchungen established Hermann's reputation: 'The book was organized around the simple but appealing idea that all economic variables are the outcome of the forces of demand and supply, so that economic analysis consists essentially of an investigation of the factors lying behind demand and supply ... Together with Rau, Hermann thereby laid the foundations on which Mangoldt and Thünen were soon to build a German brand of classical economics. No wonder Marshall much admired "Hermann's brilliant genius" and frequently quoted Hermann's treatise in his own Principles of Economics' (New Palgrave). Throughout his career Hermann updated and revised the contents of the Untersuchungen, at the end of his life dictating to his son the alterations to the second, enlarged edition, which appeared in 1870.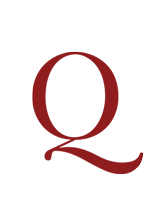 [HEINITZ, Karl Friedrich Anton, Freiherr von].
Essai d'économie politique …
First and only edition of a rare work of comparative economic theory, in which the author presents tables illustrating four different aspects of a state's political economy. The tables themselves show the economic situation in terms of population, agriculture, and receipts and expenditure.