KAFKA, Franz.
Journal intime suivi de Esquisse d'une autobiographie, Considérations sur le péché, Méditations. Introduction et traduction par Pierre Klossovski [sic].
Paris, Bernard Grasset, [1945].
8vo, pp. 319, [3]; uncut and unopened in the original printed wrappers.
£350

Approximately:
US $495
€400
First edition of these translations from Kafka's diary, and other pieces. One of 43 copies printed on vélin pur fil.

Hemmerle, p. 39.
You may also be interested in...
[BOUCHER, Jean].
Apologie pour Iehan Chastel Parisien, execute a mort, et pour les peres & escholliers, de la Societé de Iesus, bannis du royaume de France. Contre l'arrest de Parlement, donné contre eux a Paris, le 29 Decembre, 1594. Diuisée en cinq parties. Par François de Verone Constantin.
First edition of Boucher's pseudonymous apology for Jean Châtel's attempted assassination of Henri IV, described by the author as an 'acte heroique'. Boucher (1548-1644) was prior and rector of the Sorbonne and an active member of the Catholic League who openly incited violent revolt against Henry III and Henry IV, refusing to accept the latter's conversion to Catholicism. The Apologie was written during his exile in the Netherlands. On 27 December 1594, the nineteen-year-old Châtel attacked Henri IV with a knife in the chamber of his mistress Gabrielle d'Estrées, cutting the king's lip and breaking a tooth. While Châtel was publicly tortured and dismembered, an enquiry discovered that he had studied with the Jesuits at the Collège de Clermont. The Jesuits were quickly accused of supporting Châtel's attempted regicide; Père Guignard, the Jesuits' librarian in Paris, was publicly executed and the Jesuits were expelled from France by parliamentary decree. In addition to defending Châtel, Boucher deplores the actions against the Jesuits and encourages a new attempt on Henri's life.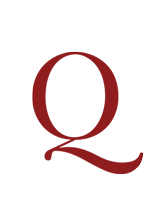 RÜCKERT, Friedrich.
Die Weisheit des Brahmanen, ein Lehrgedicht in Bruchstücken. Erstes [- Sechstes] Bändchen.
First edition of one of the most important poetical works by Rückert, here in the publisher's attractive original paper wrappers. Rückert's large output of poetry inspired many composers, among them Schubert ('Du bist die Ruh'), Schumann ('Widmung'), and Mahler ('Kindertotenlieder' and 'Rückert-Lieder'). The Wisdom of the Brahmin consists of a large number of poems of varying length, of from 2 to 72 distichs, arranged in 12 books or Stufen.