KARAMZIN, Nikolai Mikhailovich.
Aglaja. Romantische und historische Erzählungen. Nach dem Russischen des Karamzin herausgegeben von Ferdinand von Biedenfeld.
Leipzig, Brockhaus, 1819.
Small 8vo, pp. 16, 272; in the original printed boards, worn and discoloured; with the small stamp of the Fürstliche Hofbibliothek Donaueschingen on verso of title.
£750

Approximately:
US $1049
€855
First appearance of a collection of eight prose pieces by Karamzin (1766–1826) in German translation. Although the work takes the title of the first Russian literary almanac, Aglaia, published by Karamzin in two volumes, 1794–5, it is actually a selection of pieces by Karamzin taken both from Aglaia and from his last journal, Vestnik Evropy, 1802–1803. The pieces include 'Athenian Life' (1795), 'Sierra Morena' (1795), 'Martha the Governor' (1803), and 'A Flower on the grave of my Agathon' (1793).

Goedeke X, 280, 10. Very rare; OCLC records a single copy in Strasbourg.
You may also be interested in...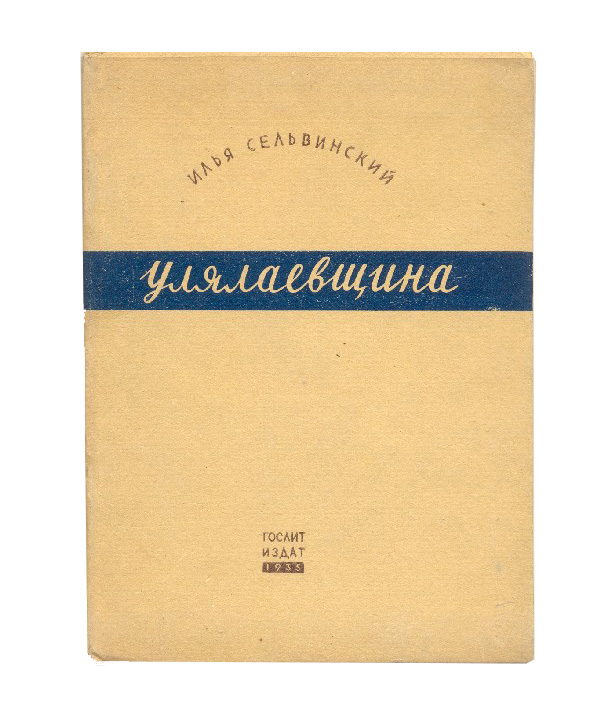 SEL'VINSKII, Il'ia Lvovich.
Ulialaevshchina: epopeia [The Ulialaev uprising: an epic].
Fourth edition (first, 1927) of Sel'vinskii's first and most successful verse epic. Ulialaevshchina describes the fortunes of a kulak, Ulialaev, 'who seized an estate from its pre-Revolutionary owner and was later defeated in an anarchist rebellion by the Red Army. Selvinsky's depictions are folkloric. The hero's wife, first taken from the landowner, is brutally murdered, her corpse dragged by a horse, and her head impaled on a spear by the Red commander. Ulialaev himself is shot and decapitated. In the 1950s this tale had to be rewritten, and its hero became Lenin' (Evelyn Bristol, A History of Russian Poetry, OUP, 1991, p. 255).
NEO-EGYPTIAN TRILOGY SEYPPEL, Karl Maria.
Schlau, Schlauer am Schlausten. --- Er Sie Es. IIte Aegyptische Humoreske.--- Die Plagen 3te Aegyptische Humoreske.
First editions. With the Jewish population attaining greater prominence both economically and culturally, the 1880s saw a corresponding wave of emerging anti-Semitism across Central and Eastern Europe. The present works aim to provide a historical precedent for anti-Semitism dating back to the age of the first great Empire, that of ancient Egypt. The illustrations include a wealth of crude stereotypes, including parodies of the traditional imagery of Judaism. The first Anti-Jewish Congress was held in Dresden in 1822, and soon there were similar events across Europe. Forty years later, this legitimisation of racial supremacy was revisited by the Nazi party, who set out to show that Jews had been reviled throughout history.