KEELY, Patrick Cokayne.
SEPSIS Get First Aid. The Ministry of Labour and National Service and produced by the Royal Society for the Prevention of Accidents.
London, Loxley Bros., 1943.
Lithograph in colour, 20 x 30 in (51 x 76 cm); linen backed with restoration to the lower left corner with some minor loss, very light marks to left margin, otherwise in very good condition.
£300

Approximately:
US $393
€335
The Royal Society for the Prevention of Accidents (RoSPA) was responsible for the production of safety propaganda material used in those factories and workshops supplying the war effort. It was underwritten by the Ministry of Labour and National Service, which was responsible for military recruitment (as of 1939), management of employment, industrial relations as well as supervision of health and safety legislation and administration of labour statistics. Posters would have been accompanied by pamphlets and educational notes regarding information about illness and injury, the prevention of infection and treatment.

Sepsis was a common side effect of untreated industrial wounds, especially to the hands. It is a bacterial infection of the blood that was disabling and required a significant recovery time. Several large factories during the war period had medical facilities which were able to treat the condition quickly, thereby lessening recovery time and loss of workers. Posters such as Keely's were aimed at workers in factories without medical provision, in which the infection might not have been caught at such an early stage (British Journal of Industrial Medicine, 1948, 5, p. 88).
You may also be interested in...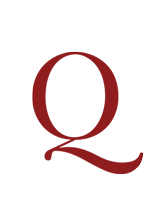 PROMOTING AGRICULTURE IN THE COLONIES SOCIETY FOR THE ENCOURAGEMENT OF ARTS, MANUFACTURES, AND COMMERCE.
Premiums by the Society, established at London, for the Encouragement of Arts, Manufactures, and Commerce.
First edition of the 1759 list of premiums. The Society for the Encouragement of Arts, Manufactures and Commerce, now known as the Royal Society of Arts, was founded in 1754 by William Shipley, a drawing master living in Northampton, to awarded 'premiums' (cash prizes) to support improvements in the liberal arts and sciences. A key stipulation was that these should be freely available to all and not protected by patent. The Society held its first meeting in Rawthmell's Coffee House, Covent Garden in1755, and later that year awarded its first premiums, and from 1756 also awarded medals.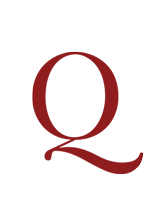 SENIOR, Nassau William.
Statement of the provision for the poor, and of the condition of the labouring classes, in a considerable portion of America and Europe … Being a preface to the foreign communications contained in the appendix to the Poor-Law Report.
First edition, presentation copy, inscribed at the head of the title 'The Earl of Radnor from the author'.