KEELY, Patrick Cokayne.
SEPSIS Get First Aid. The Ministry of Labour and National Service and produced by the Royal Society for the Prevention of Accidents.
London, Loxley Bros., 1943.
Lithograph in colour, 20 x 30 in (51 x 76 cm); linen backed with restoration to the lower left corner with some minor loss, very light marks to left margin, otherwise in very good condition.
£300

Approximately:
US $420
€338
The Royal Society for the Prevention of Accidents (RoSPA) was responsible for the production of safety propaganda material used in those factories and workshops supplying the war effort. It was underwritten by the Ministry of Labour and National Service, which was responsible for military recruitment (as of 1939), management of employment, industrial relations as well as supervision of health and safety legislation and administration of labour statistics. Posters would have been accompanied by pamphlets and educational notes regarding information about illness and injury, the prevention of infection and treatment.

Sepsis was a common side effect of untreated industrial wounds, especially to the hands. It is a bacterial infection of the blood that was disabling and required a significant recovery time. Several large factories during the war period had medical facilities which were able to treat the condition quickly, thereby lessening recovery time and loss of workers. Posters such as Keely's were aimed at workers in factories without medical provision, in which the infection might not have been caught at such an early stage (British Journal of Industrial Medicine, 1948, 5, p. 88).
You may also be interested in...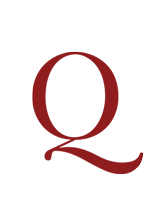 ELIZABETHAN SCHOOL BOOK OCLAND, Christopher.
Anglorum praelia, ab Anno Domini. 1327. anno nimirum primo inclytissimi Principis Eduardi eius nominis tertii, usque ad Annu[m] Domini 1558. Carmine summatim perstricta. Item. De pacatissimo Angliae statu, imperante Elizabetha, compendiosa narratio . . . Hiis Alexandri Nevilli Kettum: tum propter argumenti similitudinem, tum propter orationis elegantiam adiunximus.
First published in 1580, this is one of three closely similar 1582 editions of Ocland's Anglorum proelia which add two works at the end: Ocland's Eirēnarchia (a continuation of Anglorum proelia first published in 1582) and Alexander Neville's account of the 1549 Norfolk rising, De furoribus Norfolciensium Ketto duce (first published in 1575).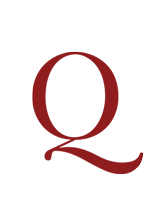 AEMYLIUS, Paulus (Paolo EMILIO).
Historici clarissimi de rebus gestis Francorum…
Early editions of the three classical complementary chronicles of France from the fifth to the mid-sixteenth century, often issued and bound together.