KERSHMAN, Andrew.
Book Lovers' London.
London, Metro Publications, 2015.
8vo, (215 x 150 mm), pp. 340 (including over 100 full colour photos and area maps); paperback.
Added to your basket:
Book Lovers' London.
Fifth edition. Book Lovers' London has established itself as an essential reference tool for those wanting to enjoy the literary delights of the capital. It contains reviews of over six hundred bookshops, including Quaritch.

The guide also suggests less obvious places for bookworms to explore including the best markets, charity shops, auctions and fairs. Sections on London's libraries and archives, as well as museums, walks, venues and courses wrap the book up.

ISBN 978-1-902910-49-9
You may also be interested in...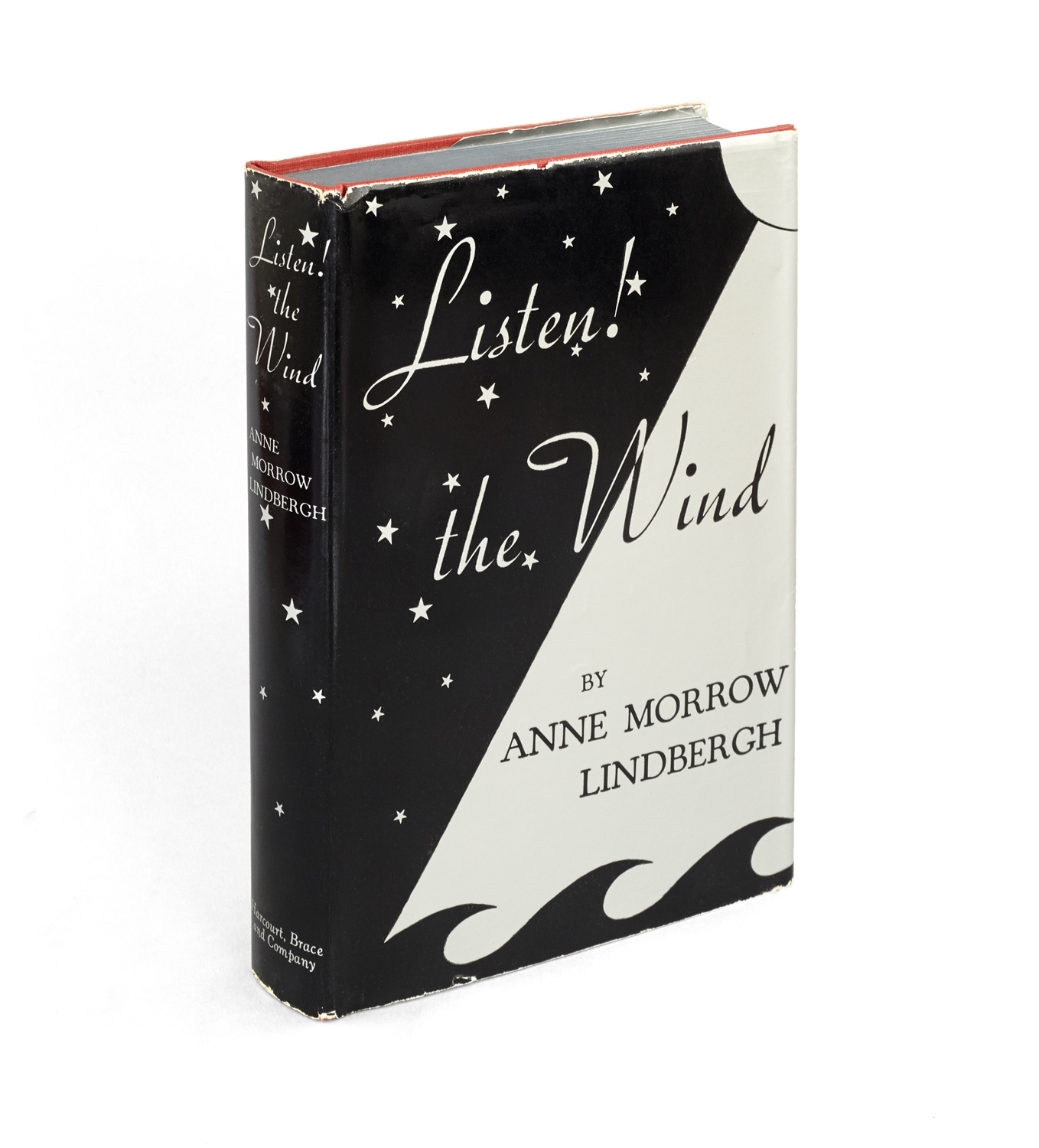 ANNE & CHARLES LINDBERGH'S FLIGHT ACROSS THE SOUTHERN ATLANTIC LINDBERGH, Anne Morrow.
Listen! The Wind ... With Foreword and Map Drawings by Charles A. Lindbergh.
First edition of an award-winning book. Anne Morrow Lindbergh (1906-2001) met the celebrated American aviator Charles Lindbergh in 1927, when her father Dwight Morrow, the American ambassador to Mexico, invited Lindbergh to visit the country. They married in 1929, she soon learnt to fly under his tutelage, and then became her husband's trusted co-pilot; indeed, in 1930, she became the first woman to receive a United States Glider Pilot Licence – one of numerous 'firsts' as a female pilot. In 1931 the Lindberghs undertook a historic series of flights in their specially-adapted Lockheed Sirius, Tingmissartog, travelling across Alaska and Canada to Japan and China, in order to explore new routes for airmail. Anne Lindbergh recorded the experiences in her best-selling book North to the Orient (New York: 1935) – which won the inaugural National Book Award for Nonfiction – and in 1933 the Lindberghs made a survey flight around the North Atlantic Ocean: '[t]he purpose of the flight was to study the air-routes between America and Europe. At that time, the air-routes of the world were entering their final stages of development. The countries had already been crossed and the continents connected. It remained only for the oceans to be spanned. Their great overwater distances constituted the last major barrier to the commerce of the air' (p. v).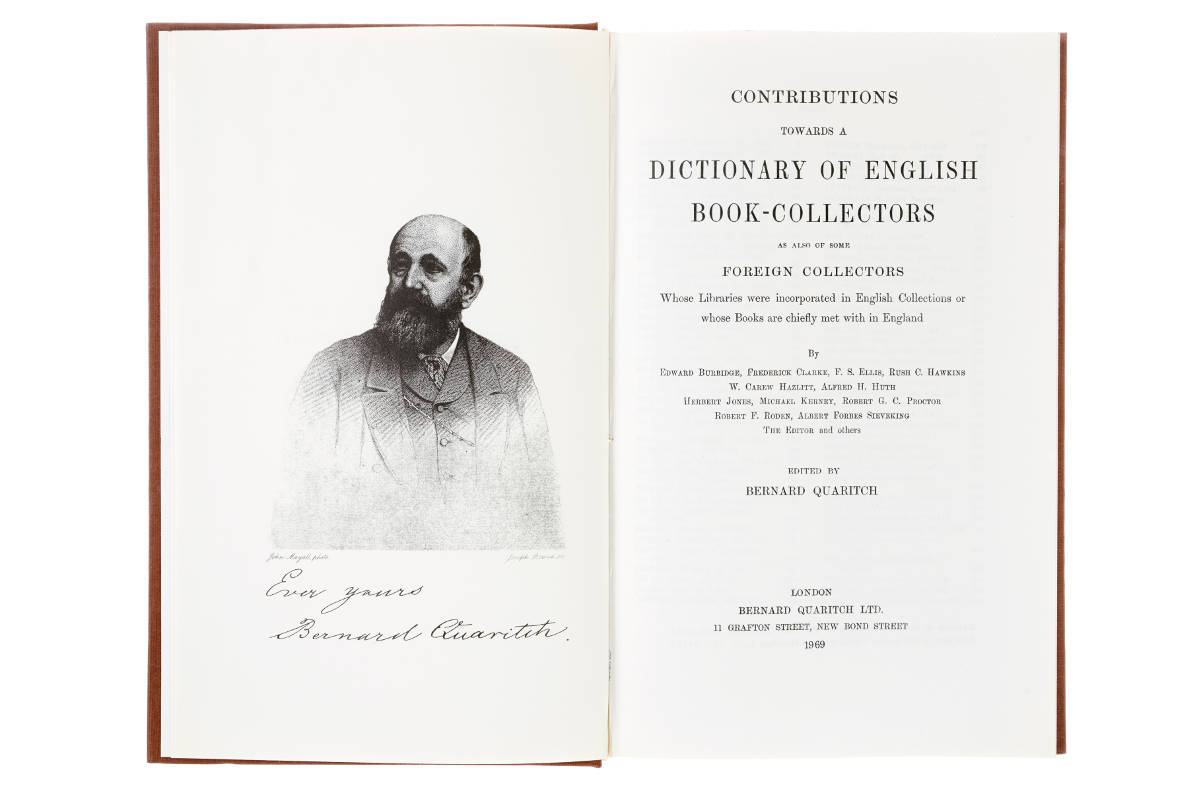 QUARITCH, Bernard Alexander Christian, editor.
Contributions towards a Dictionary of English Book-Collectors as also of some Foreign Collectors whose Libraries were Incorporated in English Collections or whose Books are Chiefly Met with in England.
A facsimile reprint of Quaritch's series of profiles of bibliophiles, with brief lists of the treasures of their collections and notes on their dispersal at auction or in the trade, which remains a useful resource both for the history of book-collecting in Britain and for provenance research. Contributions towards a Dictionary of English Book-Collectors was originally published in fascicules between 1892 and 1921, and the contributors included F.S. Ellis, W. Carew Hazlitt, Alfred H. Huth and Robert C.G. Proctor – however, as Arthur Freeman states in his biography of Quaritch in the ODNB, Quaritch's contributions were 'largely ghost-written'.