KEYNES, John Maynard.
A treatise on probability.
London, Macmillan, 1921
8vo, pp. [iii] blank, [i] advertisement, xi, [i] blank, 466, [2] publisher's advertisements; a very good copy, in the original publisher's cloth, spine ruled and lettered in gilt; extremities with some light wear; English prize bookplate to the front pastedown, Tonbridge School arms gilt on the sides.
£950

Approximately:
US $1307
€1122
Added to your basket:
A treatise on probability.
First edition, an early issue without the errata slip at p. 423, of this mathematical-philosophical work, in which Keynes sought to establish a mathematical basis for probability theory as Russell and Whitehead had done for symbolic logic. Russell wrote of this work "the mathematical calculus is astonishingly powerful, considering the very restricted premises which form its foundation... the book as a whole is one which it is impossible to praise too highly" (quoted in DSB). The Treatise grew out of Keynes' fellowship dissertation and represents a contribution of the first importance in its field, tackling the problems of induction and the analysis of statistical inference. A further admirable feature of the work is the wealth of historical information supplied; the bibliography listing 600 works updates the earlier treatments of Todhunter and Laurent.

DSB VII, p. 317; Institute of Actuaries, p. 91; Moggridge A3.1; "Utrecht" (1949), p. 1039.
You may also be interested in...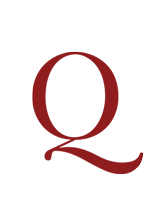 [TOYNBEE, Arnold.]
"Progress and poverty," a criticism of Mr. Henry George. Being two lectures delivered in St. Andrew's Hall, Newman Street, London, by the late Arnold Toynbee, M.A., Senior Bursar and Tutor of Balliol College, Oxford.
First edition. The transcript of two lectures delivered in 1883 by the social reformer and political economist Arnold Toynbee (1852-1883) criticising Henry George's Progress and Poverty (1879). Toynbee was convinced that George's work was too one-sided and sought to mitigate its influence on the leaders of working-class opinion. The prefatory note explains that Toynbee had intended on expanding the shorthand notes of these speeches into a more developed treatise but was sadly overcome by illness and perished before this could be accomplished.
[MABBUT, George].
Sir Isaac Newton's tables for renewing and purchasing the leases of cathedral-churches and colleges, according to the several rates of interest: with their construction and use explained. Also tables for renewing and purchasing the leases of land or houses, very necessary and useful for all purchasers, but especially those who are any way concerned in church or college leases. To which is added, the value of church and college leases consider'd, and the advantage to the lessees made very apparent. By a late Bishop of Chichester. To which are also added, tables of interest exactly computed at 3, 3 ½, 4, and 5 per cent. With other useful tables.
Sixth edition, first published in 1686, this issue was sometimes also published with a separate title page and imprint reading, 'The money'd man's pocket-book', London, 1742' immediately preceding the title-page of the second part. A series of tables calculating the amounts owed on leases based on varying interest rates and time periods. The author also includes tables for the calculation of fines for late payment based on varying interest rates. The third section, 'tables of interest…' calculates the interest due on loans of set amounts given an interest rate of 3, 3 ½, 4, or 5 per cent. Amongst the useful tables mentioned at the end of the title, is a series of Tables of Brokerage and Commission.