KINCAID, Sir John.
Adventures in the rifle brigade, in the Peninsula, France, and the Netherlands, from 1809 to 1815 . . . Third edition.
London, T. & W. Boone, 1847.
8vo, pp. xv, 361, [1, blank], [6, advertisements]; one leaf (pp. 51–2) stained, but a good copy in the original green cloth-backed boards, printed paper spine label; rubbed and stained, spine label soiled and slightly chipped; unidentified bookplate with monogram 'WR'; from the library of Ian Robertson (1928–2020).
£225

Approximately:
US $300
€266
Added to your basket:
Adventures in the rifle brigade, in the Peninsula, France, and the Netherlands, from 1809 to 1815 . . . Third edition.
First published in 1830. Sir John Kincaid (1787–1862), second son of a Scottish laird, went to Spain in 1810 with the 95th foot's first battalion. He took part in numerous actions in 1810 and 1811, and led a detachment of the storming party at the siege of Ciudad Rodrigo in January 1812. He fought at Salamanca and entered Madrid with Wellington in August of that year, and in 1813 saw action at San Muñoz and San Millán, Vitoria, in the Pyrenees, on the Nivelle and Nive rivers, and near Bayonne in December 1813. He also took part in the final battle of Toulouse in April 1814. Subsequently he fought at Quatre Bras and at Waterloo, where his horse was killed under him.

'Kincaid is a humourist – he remembers all the grotesque incidents, ludicrous situations, practical jokes, and misadventures, in which he and his comrades were concerned, and pours them out in a string of anecdotes, loosely connected by a narrative of which he says that he refuses to be responsible for the exact sequence or dating. It is very amusing, and some of the more striking stories can be verified from other and better authorities. But the general effect is often as if we were reading a chapter out of Lever's Charles O'Malley, or some such old-fashioned Peninsular romance' (Charles Oman, Wellington's army 1809–1814 pp. 28–9).

Palau 127976 records the first edition.
You may also be interested in...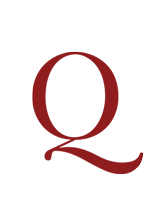 MOORE, James.
A narrative of the campaign of the British army in Spain, commanded by His Excellency Lieut.-General Sir John Moore, K.B. etc. etc. etc. Authenticated by official papers and original letters . . . The second edition, corrected.
James Moore's highly successful biography of his elder brother Sir John Moore (1761–1809), who died at the battle of Corunna in 1809; first published earlier the same year.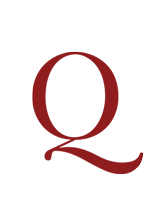 STIRLING MAXWELL, Sir William.
The cloister life of the Emperor Charles the Fifth . . . Second edition.
Second edition; first published the previous year. It is dedicated to Richard Ford, 'as a mark of admiration for his writings, and as a memorial of friendship'.