KING, Henry.
A Sermon preached at St. Pauls March 27. 1640. Being the Anniversary of His Majesties happy Inauguration to his Crowne … London, Printed by Edward Griffin. 1640.
London, Printed by Edward Griffin. 1640
Small 4to., pp. [2], 59, [1], wanting the initial blank; cut close at the top shaving some headlines, H2-3 torn across and mended without loss of text, else a good copy in recent boards.
£350

Approximately:
US $459
€391
First edition of 'a significant Accession day sermon' (Oxford DNB) by the poet and royal chaplain Henry King, at this time Dean of Rochester, afterwards Bishop of Chichester. This sermon is a paean to the sovereign power of the King, taking as its text Jeremiah 1:10 ('Behold, I have this day set thee over the Nations').

The final prayer seems almost to foretell the events of the next decade. 'And when the sad Day comes wherein He [the King] must exchange This Kingdom for a Better; Let His Crown of Gold be changed into a Crown of Glory.'

STC 14970; Keynes 54.
You may also be interested in...
THE ENGLISH: BEAUTIFUL BUT FLIGHTY GÉNIE ANGLOIS (LE),
ou histoire abrégée des revolutions fréquentes de la Grande-Bretagne; par un esprit desintéressé.
First and only edition of this curious children's history of England in French, up to the death of Queen Anne in 1714.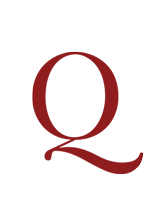 PSEUDO-HEGESIPPUS.
De rebus a Iudaeoru[m] principibus in obsidione fortiter gestis, deq[ue] excidio Hierosolymorum, aliarumq[ue] ciuitatum adice[n]tium, libri V diuo Ambrosio Mediolanensi episcopo interprete. Eiusdem Anacephaleosis fini operis adiecta est.
An early edition of this popular Latin account of the Jewish War of 66-73 AD, with a dedication by Philipp Melanchthon. The text borrows heavily from the Jewish War and Jewish Antiquities of the first-century Jewish historian Josephus, and is attributed in extant manuscripts either to Hegesippus – a possible corruption of Iosippus – or to Ambrose of Milan. Its composition is usually dated to the late fourth century: book 2 contains an allusion to the conquest of Britain by Theodosius c. 370 AD. The text is followed by the Pseudo-Ambrosian work Anacephaleosis, a Carolingian treatise on the destruction of Jerusalem, and the volume ends with tables of concordance between Hegesippus and Josephus's works.