KING'S IMPORTANT ACCOUNT OF BACK'S 1833-1835 ARCTIC EXPEDITION
KING, Richard.
Narrative of a Journey to the Shores of the Arctic Ocean, in 1833, 1834, and 1835; under the Command of Capt. Back.
London: Samuel Bentley for Richard Bentley, 1836.
2 volumes, 8vo in 12s (194 x 118mm), pp. I: [iii]-xv, [1 (blank)], 312; II: viii, 321, [1 (imprint)]; engraved frontispieces by William Westall after Back et al., one engraved plate by T.S. Engleheart after J. Scharf, and one lithographic map by C. Hullmandel; occasional light spotting and marking, damp-marking affecting frontispieces and plates, [?wax-]marking on a few ll. of vol. II, bound without vol. I half-title (not called for in vol. II) and the list of plates; contemporary full green calf gilt, boards with borders of gilt rules terminating in flower cornerpieces, spines gilt in compartments, gilt morocco lettering-pieces in 2, others elaborately decorated with shell and flower tools, lettered directly at the feet with the imprint, board-edges and turn-ins roll-tooled in gilt, marbled endpapers, all edges marbled, blue silk marker in II (detached); a little rubbed and scuffed, light ink- and damp-marking, corners lightly bumped, otherwise a very good set; provenance: Matthew King (ownership signatures on front flyleaf of I and rear flyleaf of II) – occasional pencilled markings and annotations in margins.
£7500

Approximately:
US $10288
€8462
Added to your basket:
Narrative of a Journey to the Shores of the Arctic Ocean, in 1833, 1834, and 1835; under the Command of Capt. Back.
First edition. The English naval officer and Arctic explorer Sir George Back (1795-1878) was a veteran of Sir John Franklin's first two Arctic expeditions, and this experience led to his appointment to command an expedition to search for Sir John Ross, whose party searching for the Northwest Passage had vanished in 1829. Ross had taken supplies for three years, so his survival remained a possibility when Back sailed for North America in early 1833, accompanied by the surgeon and naturalist Richard King (1810/1811-1876), who was Back's deputy. Their party, which departed Montreal in April 1833, explored Thlew-ee-Chow (the 'Great Fish River', later re-named 'Back River') and located its source, before overwintering at Fort Reliance; in the meanwhile, Ross, who, remarkably, had survived, sailed back to England in late 1833. Back was informed of Ross' return by letter in April 1834, and instructed to travel to the extreme north-eastern coast of the continent, where he surveyed and explored uncharted areas. Although King was eager to journey further (which would have probably enabled the party to confirm that Boothia was a peninsula), Back wished to turn back, and in the spring of 1835 Back made his way to England via Montreal and New York, and King took command of the expedition, concluding its affairs in North America before returning in Back's wake.

In England, Back 'received a hero's welcome. He was awarded the Royal Geographical Society's gold medal, and was promoted by the Admiralty to the rank of captain on 30 September 1835, by order in council – an honour that no other officer in the navy had received except William IV. In February 1836 he was elected a fellow of the Royal Geographical Society' (ODNB). Back was also able to write and publish his account of the expedition, Narrative of the Arctic Land Expedition to the Mouth of the Great Fish River, and along the Shores of the Arctic Ocean, in the Years 1833, 1834, and 1835 (with meteorological and botanical appendices by King), in the first part of 1836. As the ODNB comments, King 'had a much more arduous share of the work than Back and was largely responsible for the success of the expedition', and felt that yet more could have been achieved, had it been better led. King makes these criticisms in his account, which was published in late 1836, and, as one would expect, contains material published in Back's narrative; however, 'King's is in many respects the better book, since he showed a far deeper understanding of the indigenous peoples of the Arctic and did not indulge in dramatic exaggeration' (ODNB). Field enlarges upon these aspects of King's work, judging that, his 'narrative is full of the details of Indian life [...] He looked at the same transactions with the natives, and the same phases of their character which Captain Back portrays, from a different point, and their coloring to his eye bears another tinge. His journal, filled with descriptions of interviews with the Chippewyans, Crees, Dog-Ribs, and Esquimaux, is therefore exceedingly interesting even after the perusal of Captain Back's narrative. Although every chapter is largely devoted to incidents associated with the natives, and anecdotes illustrative of their character, Dr. King yields the whole of Chapter xii. to an examination and relation of the present condition of the tribes inhabiting the Hudson's Bay territories [...] Dr. King [...] finds in them traces of some of the nobler, as well as the more tender emotions, the possession of which Captain Back somewhat superciliously derides' (Field).

King determined to return to the Arctic and to complete the surveying and research begun under Back, proposing an expedition to resolve the uncertainty surrounding the Boothia isthmus, 'which he rightly suspected was the extreme north-eastern point of the continent' (ODNB). Following the proposal's rejection by the government, King opened a subscription to fund the expedition, and initially contributions were generous; however, after the Admiralty and the Hudson's Bay Company both sent expeditions to the area, King's fund collapsed. The only, rather bitter consolation, was that while the former expedition failed, the latter, 'using the methods and even some of the personnel that King had suggested, achieved complete success' (ODNB). King's knowledge of Arctic exploration would lead him (in the face of near-universal disagreement) to accurately predict the location where Franklin's lost party would be found by M'Clintock eleven years later after they were first believed missing.

The first edition of King's Narrative is a rare work in commerce, and only four sets are reported at auction by Anglo-American auction records since 1975. It is tempting to think that the 'Matthew King' whose contemporary signature appears in both volumes was a relative of the author's, but so few of Richard King's immediate family can be identified beyond his father Richard, his wife Elizabeth (née Lumley), and his son (also Richard), that this can only remain speculation.

Arctic Bibliography 8708; Field 831; Lande, Supplement, S1171 (calling for advertisements in both vols); Sabin 37831 (erroneously calling for 7 plates); Staton and Tremaine 1899; cf. NMM 857 (2nd ed.); Wagner-Camp 62.
You may also be interested in...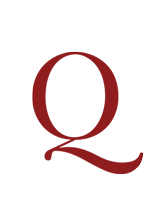 FLUDD, Robert.
Philosophia Moysaica. In qua sapientia & scientia creationis & creaturarum Sacra veréque Christiana (ut pote cujus basis sive Fundamentum est unicus ille Lapis Angularis Jesus Christus) ad amussim & enucleaté explicatur. [with:] Responsum ad Hoplocrisma-Spongum M. Fosteri Presbiteri, ab ipso, ad unguenti armarii validitatem delendam ordinatum ...
A very good copy in contemporary vellum of the first edition of Fludd's Moysaical Philosophy.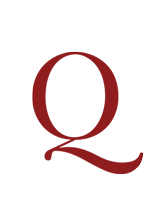 SCHUBERT, Franz, composer.
A fine contemporary volume of ten works containing 18 Lieder including his most famous early songs 'Erlkönig' and 'Der Wanderer', and several first editions; setting poems by Goethe, Rückert, Schiller, Schlegel, etc.
A rare collection of Schubert Lieder in a contemporary binding, apparently as retailed by the Czech music publisher Berra, including three first editions.