KOGEVINAS, Lykourgos.
Le Mont Athos. Suite de douze eaux-fortes originales et inédites par Lyc. Kogévinas. Préface de Charles Diehl.
Paris, A la Belle Edition, [1922].
Folio, ff. 10, with 12 etchings (305 x 400 mm or vice versa), each signed by the artist, titled and numbered and in its own card mount; some light fingermarking in text, mounts occasionally slightly marked and lightly toned towards the edges, the etchings themselves in excellent condition; loose as issued in the original portfolio, upper cover lettered in gilt; rubbed, stained and faded, small paper label of Curtis Brown of Henrietta Street, Covent Garden, on upper cover; from the library of Robert Byron, but without his ownership inscription.
£6750

Approximately:
US $9485
€7705
First edition of this splendid suite of etchings of the monasteries of Mount Athos. This is number 78 of 250 suites printed (of which those numbered 1–25 are on Japon Impérial paper and those numbered 26–250 are on Holland Van Gelder paper).

Lykourgos Kogevinas (1887–1940), a native of Corfu, studied in Italy and in then in Paris (1904–08). The etchings here depict Stavronikita, Simonopetra, Dochiariou (two), Dionysiou, Pantokratoros, Chilandariou (two), the Great Lavra (two), Vatopedi and Koutlomousiou.

'Those who have lived in Athens, and lunched, as Athens does, at Costi's, will recall the lovely Madame Kogevinas. Her husband, an artist, is the author of an etching which shows Simopetra from a peculiar angle, rising its most precipitous into the sky. This view I also had in mind to see' (Byron, The Station p. 152).
You may also be interested in...
TAVERNIER, Jean Baptiste.
Recüeil de plusieurs relations et traitez singuliers et curieux . . . qui n'ont point esté mis dans ses six premiers voyages. Divisé en cinq paties [sic]. I. Une relation du Japon, et de la cause de la persecution des Chrestiens dans ses isles: avec la carte du païs. II. Relation de ce qui s'est passé dans la negociation des deputez qui ont esté en Perse et aux Indes, tant de la part du roy, que de la Compagnie Françoise, pour l'establissement du commerce. III. Observations sur le commerce des Indes Orientales, et sur les frauds qui s'y peuvent commetre. IV. Relation nouvelle et singuliere du royaume de Tunquin: avec plusieurs figures et la carte du païs. V. Histoire de la conduite des Hollandois en Asie.
First edition, separately published, of the third part of Tavernier's celebrated collection of voyages. The first two parts, Les six voyages, had appeared in 1676 and were also reissued in 1679.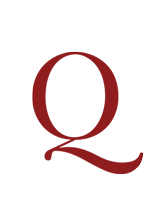 BIBLE FOR HUGUENOTS IN ENGLAND [BIBLE.]
La Bible, qui est toute la Sainte Escriture du Vieil et du Nouveau Testament. Autrement, l'ancienne et la nouvelle alliance. Le tout reveu et conferé sur les textes hebreux et grecs. Avec les Pseaumes de David, mis en rime françoise par Cl. Marot et Theod. de Beze.
First complete edition of the Bible in French to be printed in England, in a fine Restoration binding. This Bible, in the French Geneva version, was published less than two years after the Revocation of the Edict of Nantes (22 October 1685) which saw about 50,000 French Protestant refugees move to England (the word 'refugee' entered the English language at this time). The present copy is without the Apocrypha sometimes found at the end of the Old Testament (as is the Bible Society copy; see Darlow & Moule).