FRANCE DIVIDED
L'ASSEMBLÉE NATIONALE.
Décrets de l'assemblée nationale, concernant la division du royaume en 83 départemens.
Paris, Imprimerie Nationale, 1790.
8vo, pp. 46; wood-engraved device to title page, arms of the assemblée nationale uniting royalist and revolutionary symbols; contemporary correction in ink.
£250

Approximately:
US $336
€276
Added to your basket:
Décrets de l'assemblée nationale, concernant la division du royaume en 83 départemens.
[bound with:] DÉMEUNIER, [Jean-Nicolas]. Rapport sur la convocation de la premiere legislature … Paris, Imprimerie Nationale, 1791.

8vo, eight folding tables only.
One of three 1790 editions of the decree announcing the division of France into administrative departments, this edition with errors in the headings and spellings of several departments, for example the confused headings of Ain and Rhône et Saône. There is another edition which we have been unable to examine, with different collation and the '83' in the title given in full as quatre-vingt-trois.

The tables bound in with the pamphlet are from a report on the meeting in May 1791 of the First Legislature, the first national body of elected officials in France. They illustrate the Assembly's optimistic use of mathematics in the context of a logistical nightmare; figures are given for the population, size and contributions by taxation of each department, from which a representative number of delegates is calculated. The figures for population and taxation are thus 'reduced' by fractions to single digits, totalling 745 delegates from 83 departments.

'The more Cartesian of the [Assembly's] reformers sought to divide the country on purely mathematical principles: Sieyès in particular backed an ingenious scheme that would have combined an algebraic calculus of electoral representation with a geometrical analysis of space. The more realistic among them responded by respecting the traditional administrative and judicial practices wherever possible. The outcome inevitably, was something of a compromise between abstract principle and local interest … a barely concealed invitation to squabbles, divisions, and the settling of old scores' (Allan Forrest, The Revolution in Provincial France, pp. 77-78). I: Rare in this edition. Not in Goldsmiths'; not in Collison-Black; COPAC lists two copies of another edition, both at the British Library, but none with this title and collation; OCLC lists four copies with this title and collation, at Columbia, Cornell, Freiburg and Zurich. II: OCLC lists 12 copies in French and American libraries; COPAC lists only two copies, both at the British Library.
You may also be interested in...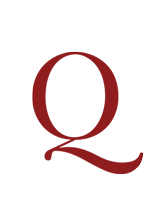 BRADLAUGH, Charles.
Catalogue of the library of the late Charles Bradlaugh.
Only edition of this private production, printed by Bradlaugh's daughter, Hypatia, at the press of her husband, a printer, 'not merely to publish a descriptive list of the volumes contained in the library in order to facilitate their sale, but to make somewhat of a memento of Mr Bradlaugh himself' (preface). The books, numbering several thousand, are divided into sections by subject, on General Subjects, Law and Legal Questions, Periodicals, Blue Books & Parliamentary Returns, Pamphlets and Booklets, all of which are priced, and with any particular features such as autograph copies marked. The final item in the catalogue is Bradlaugh's manuscript book, featuring a commentary on the Gospels penned in his adolescence. The work concludes with various advertisements for bound sets of his works and memorabilia of the man and his library.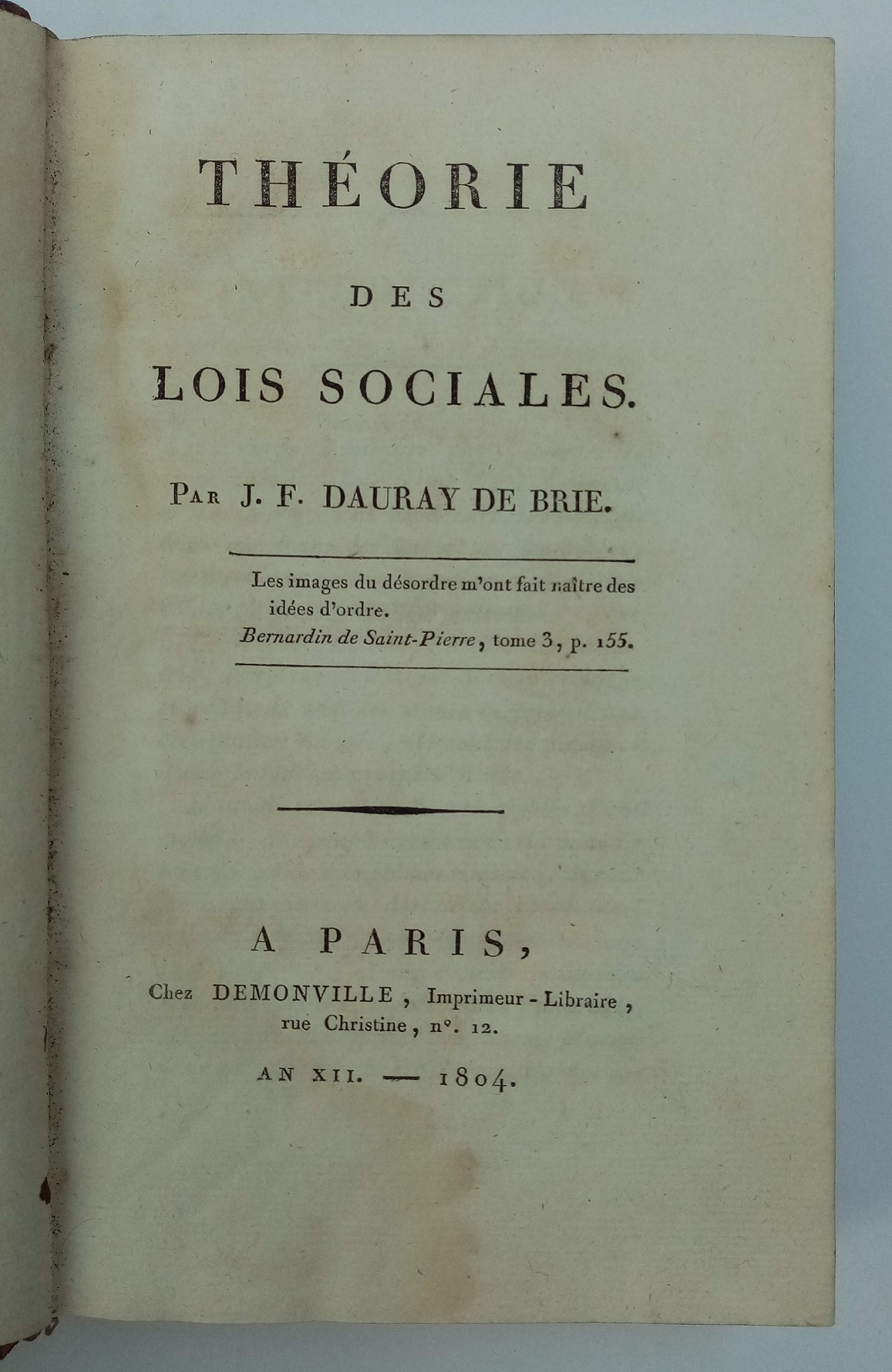 DAURAY DE BRIE, J.F.
Théorie des lois sociales.
First edition of Dauray de Brie's survey of 'natural order'. Published in the year of Napoleon's coronation as Emperor of France, the author's tendency is anti-revolutionary, rejecting Rousseau's statement that rule of a minority is against the natural order. Rather Dauray de Brie deplores the vaunting ambition of appointed governors, attacks secularism, and advances arguments for a Christian state, reflecting the shift in French political theory under Napoleon from anti-monarchic revolution to Papal coronation derived from France's ancient kings.