FRANCE DIVIDED
L'ASSEMBLÉE NATIONALE.
Décrets de l'assemblée nationale, concernant la division du royaume en 83 départemens.
Paris, Imprimerie Nationale, 1790.
8vo, pp. 46; wood-engraved device to title page, arms of the assemblée nationale uniting royalist and revolutionary symbols; contemporary correction in ink.
£250

Approximately:
US $344
€295
Added to your basket:
Décrets de l'assemblée nationale, concernant la division du royaume en 83 départemens.
[bound with:] DÉMEUNIER, [Jean-Nicolas]. Rapport sur la convocation de la premiere legislature … Paris, Imprimerie Nationale, 1791.

8vo, eight folding tables only.
One of three 1790 editions of the decree announcing the division of France into administrative departments, this edition with errors in the headings and spellings of several departments, for example the confused headings of Ain and Rhône et Saône. There is another edition which we have been unable to examine, with different collation and the '83' in the title given in full as quatre-vingt-trois.

The tables bound in with the pamphlet are from a report on the meeting in May 1791 of the First Legislature, the first national body of elected officials in France. They illustrate the Assembly's optimistic use of mathematics in the context of a logistical nightmare; figures are given for the population, size and contributions by taxation of each department, from which a representative number of delegates is calculated. The figures for population and taxation are thus 'reduced' by fractions to single digits, totalling 745 delegates from 83 departments.

'The more Cartesian of the [Assembly's] reformers sought to divide the country on purely mathematical principles: Sieyès in particular backed an ingenious scheme that would have combined an algebraic calculus of electoral representation with a geometrical analysis of space. The more realistic among them responded by respecting the traditional administrative and judicial practices wherever possible. The outcome inevitably, was something of a compromise between abstract principle and local interest … a barely concealed invitation to squabbles, divisions, and the settling of old scores' (Allan Forrest, The Revolution in Provincial France, pp. 77-78). I: Rare in this edition. Not in Goldsmiths'; not in Collison-Black; COPAC lists two copies of another edition, both at the British Library, but none with this title and collation; OCLC lists four copies with this title and collation, at Columbia, Cornell, Freiburg and Zurich. II: OCLC lists 12 copies in French and American libraries; COPAC lists only two copies, both at the British Library.
You may also be interested in...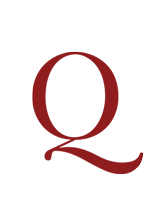 RECOMMENDED BY JOHNSON THICKNESSE, Philip.
A year's journey through France, and part of Spain . . . The second edition with additions.
Second, expanded edition, a subscriber's copy; first published the previous year. 'Disappointed in the expectation of falling heir to some property . . . [and] "driven out of his own country with eight children in his train," [Thicknesse] removed himself to Spain, where he thought he could live more cheaply than in England. This trip employed him until November, 1776, and produced the above book' (Cox). Although largely devoted to France, part of Thicknesse's idiosyncratic work describes his travels in Spain, which took him from La Junquera to Montserrat via Gerona and Barcelona. 'The travellers excited much attention . . . since their pet monkey, Jacko, insisted on riding postilion, dressed in a red jacket and boots. The family were made especially welcome by the monks at the hermitages and convent of Montserrat, where they also enjoyed the botanical richness of the landscape' (Oxford DNB). Boswell records that Samuel Johnson recommended the book to him on 3 April 1778.
A XVII CENTURY MINIATURE BIBLE, IN A CONTEMPORARY BOOK-BAG [NEW TESTAMENT.]
Τηϛ καινηϛ διαθηκηϛ απαντα. Novum Jesu Christi domini nostri testamentum, ex regiis aliisque optimis editionibus cum cura expressum.
An uncommon seventeenth-century miniature New Testament, 'the smallest Greek Testament ever printed, with the exception of Pickering's miniature edition of 1828' (Darlow & Moule), printed by Jean Jannon in Sedan, and preserved in a rare contemporary book-bag.