NAVAL PRIZE BINDING
LA BRUYÈRE, Jean de.
Les caractères de La Bruyère suivis des caractères de Théophraste traduits du Grec par le même. Tome premier [– second]. Édition stéréotype.
Paris, Firmin Didot, 1819.
2 vols, 12mo, pp. I: [2], xxiii, [1], 303, [1], II: [2], 353, [1]; bound without half titles; some foxing and spotting; good in contemporary prize bindings of green calf, spines gilt in compartments with maroon lettering- and numbering-pieces, gilt decoration to boards including centrepiece with initials 'R.N.C.' below crown within oval wreath, gilt edges and turn-ins, marbled edges and endpapers; some rubbing to extremities and boards; ink inscription to front free endpaper of vol. 1: 'Awarded to W. Crewe student of the R.N. Coll. for proficiency in French 17 Decr 1833 P.E. Laurent'.
£300

Approximately:
US $412
€354
Added to your basket:
Les caractères de La Bruyère suivis des caractères de Théophraste traduits du Grec par le même. Tome premier [– second]. Édition stéréotype.
A prize copy of La Bruyère's famous Caractères awarded to a student at the Royal Naval College in Portsmouth by the educator and linguist Peter Edmund Laurent (1796–1837). First published in 1688, the Caractères comprises illustrations of various human follies, corruptions, and abuses, and is followed here by La Bruyère's translation of Theophrastus' Characters.

The Royal Naval Academy was established at Portsmouth dockyard in 1733 to train officers for the Royal Navy, being renamed the Royal Naval College in 1806. Its numerous notable alumni included Jane Austen's brothers Francis and Charles, both of whom became admirals. The College closed in 1837.

The prize inscription here is signed by Peter Edmund Laurent, a native of Picardy, who, after teaching modern languages at Oxford, became French Master at the Royal Naval College in 1828, where he established a reputation as 'a most able teacher' (Dickinson, Educating the Royal Navy, p. 49). In addition to Recollections of a classical tour (1821), Laurent 'published manuals on French and German grammar, an introduction to ancient geography, and a translation into English of Herodotus' (ODNB).
You may also be interested in...
AFTER PETERLOO [HUNT, Henry.]
Mr. Hunt's triumphant entry in Manchester, from Lancaster Gaol.
Unrecorded handbill reporting on Hunt's arrival in Manchester on 31 August 1819.

After the Peterloo Massacre on 16 August 1819, Hunt was arrested, charged with seditious conspiracy and transferred to Lancaster Gaol. 'Bailed, he challenged the competence of the Lancashire grand jury and its foreman Lord Stanley, and mustered popular support in the North-West and London' (History of Parliament online), passing through Bolton on his way back to Machester – 'the populace at every place he came to did the utmost to display their voluntary homage'. The present handbill praises Hunt as a 'tough and faithful instrument' for reform but warns that 'discipline is necessary to Reformers', and in-fighting should be avoided.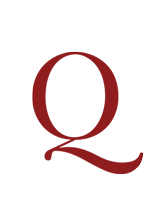 JONES, Sir John Thomas (Sir Harry David JONES, editor).
Journals of sieges carried on by the army under the Duke of Wellington, in Spain, during the years 1811 to 1814; with notes and additions: also memoranda relative to the lines thrown up to cover Lisbon in 1810.
First published in two volumes in 1814. The present edition was edited and augmented by the author's brother Sir Harry David Jones, who incorporated the former's memoranda on the defence works of Torres Vedras.