MERCANTILE ACCOUNTANCY
LANDO, Giovanni Giacomo.
Aritmetica mercantile … Nella quale si vede, come si hanno da fare li conti, per li cambi, che si fanno nelle Città Principali della Christianità. Il modo di raguagliare le piazze, di aggiustare ogni sorte di comissioni de cambi, & mercantie, & formare arbitrij …
Naples, [Alexander Gratianus for] Tarquinio Longo, 1604.
Small 4to, pp. [xii], 270, [2] blank; woodcut device on title, woodcut initials, head- and tail-pieces in the text; one or two spots only: internally a very clean, appealing copy in contemporary full vellum, recased, head of spine repaired, some light soiling, ink titling on spine faded; cancelled ink ownership inscription on front paste-down, dated Naples 1619.
£3250

Approximately:
US $4264
€3635
Very rare first edition of one of the most important and comprehensive seventeenth-century works on commercial arithmetic and exchange rates in Italy and Europe. Three further editions came out within forty years, all printed in Venice, and all now scarce.

Born out of the need to acknowledge and systematize the increasingly central role played by money and the relationship between currencies in the trade-led Italian economy of the early-modern period, Lando's fundamental manual puts the complex art of exchange at the heart of mercantile accountancy. As straightforward money-lending, labelled usury throughout Christianity, lacked legitimacy and the status of acceptable transaction in early-modern business, currency exchange on the most prominent international piazzas took its place, its complications determined by time lapses and fluctuant relative value a useful platform to be profitably exploited by the skilled merchant. Lando offers a full handbook of arithmetic instructions and examples, and a wealth of information on the principal trading cities in Italy and the rest of Europe (Antwerp, Frankfurt, Lyons, London, Barcelona, Valencia and Zaragoza among others).

Herwood, Historical Accounting Literature, 224; Kress S.343; Riccardi II, 15.1 ('raro'); this edition not in Goldsmiths' or Einaudi.

You may also be interested in...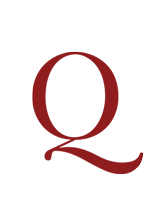 [MIRABEAU, Victor de Riquetti, Marquis de].
Élémens de la Philosophie rurale.
First edition. The Élémens is a slightly abridged version of the Philosophie rurale (1763), 'the first of the four text-books of physiocrat orthodoxy' (Schumpeter, p. 225). Linguet's Théorie des loix civiles had appeared shortly before this work, and in the Discours préliminaire, Mirabeau presents the basic principles of economic science which, he says, will defeat those put forward by Linguet.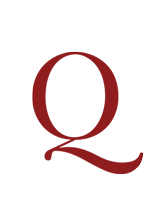 ROBINSON, J.W. & J.R.
The farmers and traders guide, showing at one view, the wholesale or retail value of any commodity from ¼ of a cent to $15 dollars in dollars and cents; with a variety of useful tables.
First edition. Pumpkintown, so called for its abundant crop of pumpkins, was a flourishing trade centre at the start of the nineteenth century, serving as a contact point for wagon trains, and attracting merchants from Charleston, Hamburg and Augusta who bartered city produce for livestock and farm products. The present work reflects Pumpkintown's trading ethos, being intended for quick and easy reference during transactions, even for 'a person quite unacquainted with arithmetic' (introduction). With literacy rates still relatively low among travelling traders, text in the body of the text is kept to a minimum, and printed in a large type.