CARTHUSIAN COMPENDIUM
LANDSBERG, Johannes Justus.
Iohannis Lanspergii Carthusiani, in ortu[m], vitam, passionem et glorificationem Salvatoris nostri Iesu Christi, eiusq[ue] sacratissimae matris virginis Mariae, Theoriae centu[m] et quinquaginta . . . Aeditio altera, ad suu[m] archetypon qua[m] diligentissime collata.
Cologne, Jaspar von Gennep, 1545.
8vo, ff. [192], with 48 woodcut illustrations after Anton Woensam in the text; a few leaves slightly soiled, erased ownership inscription on title.

[bound with:]
[KALKBRENNER, Gerhard, editor.] Hortulus devotionis, variis orationum et exercitiorum piorum, quae mentem in Dei amorem rapiunt, floribus peramoenus: nunq[uam] antehac typis excusus. Cologne, Jaspar von Gennep, 1541.

8vo, ff. 88 (mis-numbered '79'), title printed in red and black and with woodcut printer's device at foot; with three full-page woodcuts; large woodcut printer's device on verso of final leaf; a later sixteenth-century engraving of Death prancing over three richly dressed young women inserted between ff. 80 and 81; a few leaves slightly soiled.

[and:]
GERSON, Jean. D. Ioannis Gersonis Cancelarii olim Parisiorum Monotessaron, hoc est, unum continuum Evangelium ex quatuor Evangelistis operosissime utilissimeque concinatum. Novo jam nec parvo labore a mendis pene innumeris et rebus supervacaneis vindicatum, et in hanc Enchiridii formam redactum. Cologne, Melchior von Neuß, 1546.

8vo, pp. [136] (last blank); woodcut printer's device on title; fore-margins trimmed slightly close, without loss of text.

[and:]
[ROSARY.] Modus pie recitandi Rosarium. Pro sodalitate Deiparae Virginis Annunciatae Dilingae. [?Dillingen, no printer,] 1594.

8vo, ff. [2], with a large woodcut of the Virgin and Child on title.

Together four works in one volume; several lengthy annotations in early hands, especially in the second work; good copies in contemporary (?Wittenberg) blind-stamped calf, later gilt arms in centre of upper cover (see below); numerous annotations in early hands covering flyleaves and endpapers; slightly rubbed, clasps missing, later paper label on spine, traces of bookplate on rear pastedown.
£4750

Approximately:
US $5888
€5297
Added to your basket:
Iohannis Lanspergii Carthusiani, in ortu[m], vitam, passionem et glorificationem Salvatoris nostri Iesu Christi, eiusq[ue] sacratissimae matris virginis Mariae, Theoriae centu[m] et quinquaginta . . . Aeditio altera, ad suu[m] archetypon qua[m] diligentissime collata.
A fine devotional Sammelband comprising three rare Cologne imprints and an unrecorded (probably Dillingen) imprint.

I. Rare edition of the principal work of the Carthusian ascetic and mystic Johannes Landsberg (also known as Johannes Gerecht or Johannes Landsperger, c. 1490–1539). Landsberg's writings share with the devotio moderna movement an intense contemplation of the life of Christ. The present work, also known as the Vita Christi, went through three permutations in print during the author's lifetime. As first published (Cologne, 1529), it comprised only fifteen 'meditations'. A further edition (Cologne, 1531) contains fifty 'meditations' disposed in the manner of a rosary, in groups of ten, and is accompanied by fifty-five illustrations. A final edition (Cologne, 1537) gathers 150 'meditations', and the text is denser. The present edition largely conforms to the latter edition of the text with the exception that it does not contain the explanatory text accompanying the thirty-line 'versus' which concludes the 'meditations' there. The woodcuts are after Anton Woensam (1493/6–1541) of Worms.

II. First edition of this collection of mystical devotions, prayers, hymns and poems, edited by the Cologne Carthusian Gerhard Kalkbrenner (1494–1566). It comprises excerpts from the De triplici via of Hugo de Balma, the Meditations of St. Gertrude and St. Mechthild, hymns of St. Bernard ('Salve mundi salutare') and several hymns to the Virgin Mary. Also included are pieces of devotional prose by Jacques de Vitry and Petrarch. The three full-page woodcuts depict the Crucifixion, Death and the Last Judgement (the latter after Anton Woensam, the same cut as appears in Landsberg's Vita Christi above).

III. A late edition of Gerson's Gospel harmony Monotessaron, first published in Cologne c. 1474.

IV. An apparently unrecorded two-leaf pamphlet on the recitation of the rosary.

The binding incorporates a roll bearing the initials 'I L', which Haebler (I p. 265, no. 2) ascribes to the binder Joachim Link, active probably in Wittenberg.

Provenance: 'Bartholomeus Braiten . . . [?]' (ownership inscription along upper edges). Later ownership inscription on title of 'Adam Schiller V.I.D.' and motto 'Pars mea Deus'. This is almost certainly the Augsburg lawyer and city councillor Adam Schiller (d. 1628). Many of the annotations in the text and covering the flyleaves and endpapers appear to be in his hand and are in Latin and Italian (Schiller had studied law in Siena). Schiller's son Julius was the editor of the great Christianised star atlas Coelum stellatum Christianum (Augsburg, 1627). The volume was subsequently in the library of Placidus Hieber von Greifenfels (1615–1678), Abbot of Lambach, with his gilt arms on upper cover.

I. VD16 J 1221, recording four copies. See G. Chaix, 'La réception du chartreux Lansperge. Survivance ou métamorphose de la Devotio Moderna', in J. De Grauwe, ed., Historia et spiritualis Cartusiensis. Coloquii quarti internationalis Acta, Gandavi – Antverpiae – Brugis, 16–19 Sept. 1982, 1983, pp. 59–67. OCLC records five copies only (Bibliothèque Mazarine, Bibliothèque nationale, Cologne, Freiburg, and Ushaw College).
II. VD16 K 49, recording five copies. OCLC locates no copies in the US.
III. VD16 B 4637. OCLC locates Loyola Marymount only in the US.
IV. Apparently unrecorded.
You may also be interested in...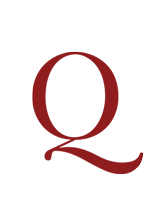 EARLY PROTESTANT PRAYER-BOOK BRUNFELS, Otto.
Precationes Biblicae sanctoru[m] patrum, illustrium viroru[m] et mulierum utriusq[ue] Testamenti.
First edition, rare. The earliest Protestant prayer-books, of which this is perhaps the most notable example, often comprised prayers taken directly from (or adapted from) the Bible. Brunfels's Precationes Biblicae appeared in the same year in German translation (Biblisch Bettbüchlein der Altvätter und herrlichen Weibern, beyd Alts und Newes Testaments) and was translated into several other languages including English (Prayers of the Byble, published by Robert Redman in 1535).
SOUTHEY'S COPY, WITH A LONG NOTE POCKLINGTON, John.
Altare Christianum: or, the dead Vicar's Plea. Wherein the Vicar of Gr. being dead, yet speaketh, and pleadeth out of Antiquity, against him that hath broken downe his Altar. Presented, and humbly submitted to the consideration of his Superiours, the Governours of our Church.
First edition, from the library of Robert Southey, with an ownership inscription an eleven-line note in his distinctive diminutive hand.