[LAW, John]. WOOD, John Philip
The antient and modern State of the Parish of Cramond. To which are added, biographical and genealogical collections respecting some of the most considerable families and individuals connected with that district; comprehending a sketch of the life and projection of John Law of Lauriston...
Edinburgh, John Paterson, 1794.
4to, pp. vii, [1], 291, [3]; with 9 plates and 3 printed folding tables; title lightly dusty, else a fresh, clean copy in contemporary calf, rebacked preserving the original gilt red morocco lettering-piece; edges rubbed, a few scratches.
£750

Approximately:
US $1053
€856
First edition. The Antient and modern State of the Parish of Cramond has the distinction of not only preserving much local information which might otherwise have been lost, but is also one of the earliest genealogical and biographical accounts of the life and fortunes of John Law, Comptroller-General of the finances of France, who was its most distinguished resident.

John Philip Wood (1762-1838), styled "Honest John Wood" by his friend Sir Walter Scott, was deaf and dumb from infancy. The proceeds from this work were not great, as recorded in the Cramond Kirk Session Record in a letter from Wood to the Rev. Archd. Bonar. "At the time I published The Ancient and modern state of the Parish of Cramond, it was my intention to have appropriated the profits after defraying the expense of publication, to the use of the poor of the district. But I, now, find that in consequence of the very limited sale, so far from any profits accruing, I will sustain no small loss..." (see Fairley, Lauriston Castle, p. 14).

Goldsmiths' 15936; Kress B.2868.
You may also be interested in...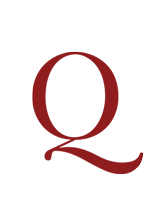 [TURNER, George].
An Inquiry into the revenue, credit, and commerce of France. In a letter to a member of the present parliament.
First editions. These three pamphlets all stem from the debate in the House of Lords of 1 June 1742 on the Trade & Navigation Bill. They all hinge on a single aspect of the debate – whether France could fund another war from her export and import revenues.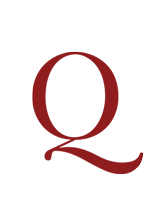 TURGOT,
Anne Robert Jacques and DUPONT de NEMOURS, Pierre Samuel, ed. Oeuvres posthumes ... ou mémoire de M. Turgot, sur les administrations provinciales, mis en parallele avec celui de M. Necker, suivi d'une lettre sur ce plan, & des observations d'un républicain sur ces mémoires; & en général sur le bien qu'on doit attendre de ces administrations dans les monarchies.
First edition, published by Honoré Gabriel Mirabeau. The work was originally drawn up by DuPont de Nemours in 1776 under the title Mémoire sur les municipalités after a draft left by Turgot. The Lettre which begins on page 99 was written by DuPont de Nemours and the Observations (p. 113ff.) by Brissot de Warville. The work was reprinted in 1788.