[LE MERCIER DE LA RIVIÈRE, Pierre Paul].
Die glückliche Nation, oder der Staat von Felizien. Ein Muster der vollkommensten Freyheit unter der unbedingten Herrschaft der Gesetze. Aus dem Französischen. Erster [– Zweiter] Theil.
Leipzig, Voss, 1794.
Two vols, small 8vo, pp. [2], 542 + engraved frontispiece; [2], 484; small inkstamps on versos of title-pages; ownership stamp 'F' and some soiling to the title in vol. II; light browning and offsetting throughout, more so to the final few leaves in vol. I, but still a good copy in recent marbled boards.
£2750

Approximately:
US $3745
€3089
Added to your basket:
Die glückliche Nation, oder der Staat von Felizien. Ein Muster der vollkommensten Freyheit unter der unbedingten Herrschaft der Gesetze. Aus dem Französischen. Erster [– Zweiter] Theil.
First edition in German, originally published as L'Heureuse Nation, ou Relation du gouvernement des Féliciens, peuple souverainement libre et heureux sous l'empire absolu des lois in 1792. Le Mercier de la Rivière (1720–1793/4) was a colleague of Quesnay and Mirabeau, whose physiocratic views he shared. This utopia, according to Daire, is a variation of the material in Le Mercier's Théorie du despotisme légal and De l'Ordre naturel et essentiel des sociétés politiques.

The present German translation is extremely rare: KVK locates the Wolfenbüttel copy only, and there is no copy in NUC, OCLC or RLIN, Einaudi, Goldsmiths' or Kress; for the first edition of 1792, see Einaudi 3304, INED 2790, Negley, Utopian Literature, 774, and Quérard V, 140.
You may also be interested in...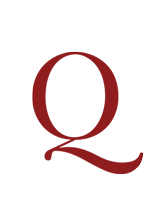 GASSER, Simon Peter.
Einleitung zu den Oeconomischen Politischen und Cameral-Wissenschaften, worrinen für dieses mal die Oeconomico-Cameralia von den Domainen- oder Cammer- auch andern Gütern, deren Administration und Anschlägen, so wol des Ackerbaues als anderer Pertinentien halber, samt den Regalien angezeiget und erläutert werden. Nebst einem Vorbericht von der Fundation der neuen œconomischen Profession, und des Allerdurchlautigsten Stifters eigentlichen allergnädigsten Absicht.
First edition. Simon Peter Gasser (1676–1745) was appointed by Friedrich Wilhelm I to the first chair of economy to be founded in Prussia, at the University of Halle in 1727, where Gasser had until then been a lecturer in law. The present work, an introduction to the science of cameralism, and dedicated to his patron, the king – 'great Œconomus, and still greater soldier' – is his only work of the kind (he published numerous books in Latin on law). It represents an important landmark of cameralism, above all for its commentary on the king's desire to promote that science as a professional discipline in the universities, as signified by the new chair at Halle. See A. W. Small, The Cameralists, pp. 206–221; Palgrave II, 187; Roscher, Geschichte der Nationale-Oekonomik, pp. 371–6.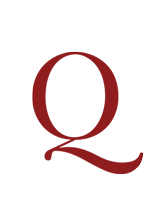 A PRINCE OF THIEVES [CARTOUCHE.]
The Life and Actions of Lewis Dominique Cartouche: who was broke alive upon the Wheel at Paris, Nov. 28. 1721. N.S. Relating at large his remarkable Adventures, desperate Enterprises, and various Escapes. With an Account of his Behaviour under Sentence, and upon the Scaffold; and the Manner of his Execution. Translated from the French.
First edition in English, published in the same year as the French original. Louis Dominique Bourguignon, alias 'Cartouche' (1693-1721), began his life of crime stealing fruit from women at the gates of his Jesuit school and books from his wealthy classmates. To avoid punishment for theft he fled Paris, and a foray among the gypsies taught him 'all the Cant that the Thieves use among themselves; and how to conceal Thefts after he had committed them'. Once more in Paris he worked as a pick-pocket, marrying into a family of thieves, then as an informant to the Lt.-Gen. of Police, Marc René de Voyer, marquis d'Argenson: 'None of his old Comrades escaped, who had ever affronted or provoked him'. A brief and accidental career in the army was cut short by the Peace of Utrecht in 1719, and Cartouche recruited from among his newly unemployed companions an underworld 'Confederacy' with its own strict 'Laws'. Its 200 members comprised burglars, pickpockets, fences and prostitutes, and 'in a little time nothing else was talk'd of in Paris, but Robberies in the Streets, Murders, and Assassinations upon the Pont Neuf.' Forced into hiding by his increasing notoriety, he slept in a different bed every night, until his final betrayal and arrest in 1721. Ballads were composed, plays improvised, portraits engraved, and all Paris visited him in prison – 'there was a certain je ne scay quoy, either of Awe or Majesty in his Countenance' – before he was broken on the wheel.