A PRIVATEER IN NEW FRANCE
LE SAGE, Alain René.
The Adventures of Robert Chevalier, call'd de Beauchene. Captain of a Privateer in New-France ... In two Volumes ...
London: Printed and Sold by T. Gardner ... R. Dodsley ... and M. Cooper ... 1745.
2 vols., 12mo., internally a very good copy in a sound binding of contemporary quarter sheep and boards, but with the boards recovered in modern marbled paper and then dyed brown in an unsuccessful attempt to match the spines.
£2400

Approximately:
US $3277
€2796
Added to your basket:
The Adventures of Robert Chevalier, call'd de Beauchene. Captain of a Privateer in New-France ... In two Volumes ...
First edition in English of Les avantures de monsieur Robert Chevalier (1732), a rousing tale by the master of the picaresque, the author of Gil Blas.

Although Robert Chevalier was a real filibustier (pirate), the authenticity of these memoirs remains in doubt. He was born near Montreal in 1686, captured as a young boy by the Iroquois, and rescued by a Canadian officer named le Gendre who he was to meet again as the Count de Monneville. He then joined the Algonquins, accompanied Cadillac on the first stage of his expedition to settle Detroit (until sent back for attempting to smuggle brandy), fought against the British at the siege of the Acadian capital Port Royal, and turned privateer under Captain Pierre Morpain (another historical character), cruising off Jamaica and attacking English ships. Finally he is taken prisoner by an English Man of War and sent to Ireland.

Escaping once more he returns to Jamaica and captures another English ship where he finds two French prisoners, one of them his old saviour the Count de Monneville. Now Monneville tells de Beauchene the story of own his adventures in France and Canada, including his friendship with Mlle. du Clos who becomes Sakgame (sovereign) of a canton of Hurons. Monneville's story occupies the last two-thirds of the book.

As the Bookseller's preface explains, de Beauchene retired to France where he was soon ruined by his passion for gambling, and was killed in a brawl at Tours in 1731. His death certificate has been found in the parish registers. According to the preface, 'at those Hours, when his Madness for Play permitted him to employ himself in other Amusements, he was pleased with sitting down to write the Events of his Life, and with recalling to his Memory all the bold Exploits he had undertaken, and all the Dangers he had undergone'. After his death his manuscript was supposedly sent to Le Sage by his widow. If this is indeed what happened, Le Sage has embellished the narrative considerably, adding some material which seems to derive from Defoe.

Beasley 181; Sabin 40158; Gagnon 2091 note; Staton and Tremaine, Bibliography of Canadiana 171; Waldon, pp. 296-7.
You may also be interested in...
THE BESTSELLER OF THE GERMAN ENLIGHTENMENTWITH A SATIRE OF THE BOOK TRADE NICOLAI, [Christoph] Friedrich.
The Life and Opinions of Sebaldus Nothanker. Translated from the German … by Thomas Dutton, A. M. …
First edition in English, very scarce, of Nicolai's Das Leben und die Meinungen des Herrn Magister Sebaldus Nothanker (1773-6), 'probably the literary bestseller of the German Enlightenment' (Selwyn), translated into many languages and much re-printed. It is sometimes considered the first 'realistic' German novel, but is at its heart a scathing satire on, among things, religion and the book trade.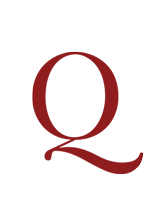 [BECKFORD, William].
Vathek, conte Arabe.
First Paris edition of Beckford's gothic masterpiece in the original French, so considerably revised from the Lausanne edition (also 1787) as to amount to 'almost a new version' (Chapman & Hodgkin, p. 127). Beckford also took the opportunity to expand the notes from one to twenty-four pages.