LE TROSNE, Guillaume-François.
La Liberté du Commerce des Grains toujours utile & jamais nuisible …
Paris, 1765.
Four works in one vol., 12mo and small 8vo, pp. v, [6]–99, [1]; [4], 48; 70, [2] + 1 folding table; 42, [6]; complete with initial blank to second item and with final, and final three blank leaves to third and fourth items respectively; manuscript correction to first work in a contemporary hand; contemporary mottled calf-backed marbled paper boards, flat spine decorated gilt in compartments, contrasting red leather label, extremities lightly rubbed.
£6500

Approximately:
US $8669
€7424
An important and interesting assemblage of scarce pamphlets on corn, including Le Trosne's defence of free trade, described by Schumpeter as a 'meritorious performance' (p. 225) and Baudeau's Lettres (see item 13), first published in the Ephémérides du Citoyen of February 1767.

1st work: Einaudi 3361; Goldsmiths' 10091; Higgs 3435; INED 2875; not in Kress.
2nd work: Higgs 4304; Kress 6520; see also Einaudi 4432 & INED 284; not in Goldsmiths'.
3rd work: INED 4777; not in Einaudi, Goldsmiths', Higgs, or Kress.
4th work: INED 4061; not in Einaudi, Goldsmiths', Higgs, or Kress.
You may also be interested in...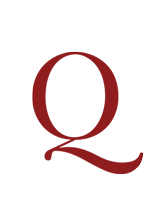 BIBLE FOR HUGUENOTS IN ENGLAND [BIBLE.]
La Bible, qui est toute la Sainte Escriture du Vieil et du Nouveau Testament. Autrement, l'ancienne et la nouvelle alliance. Le tout reveu et conferé sur les textes hebreux et grecs. Avec les Pseaumes de David, mis en rime françoise par Cl. Marot et Theod. de Beze.
First complete edition of the Bible in French to be printed in England, in a fine Restoration binding. This Bible, in the French Geneva version, was published less than two years after the Revocation of the Edict of Nantes (22 October 1685) which saw about 50,000 French Protestant refugees move to England (the word 'refugee' entered the English language at this time). The present copy is without the Apocrypha sometimes found at the end of the Old Testament (as is the Bible Society copy; see Darlow & Moule).
THE ILLUSTRATED QUARTO EDITION IN AN ARMORIAL BINDING SAVÉRIEN, Alexandre.
Histoire des philosophes modernes, avec leurs portraits gravé dans le gout du crayon, d'après les desseins des plus grands peintres.
A very appealing copy in a contemporary armorial binding of the magnificently illustrated quarto edition of this collection of biographies of 'modern' scientists and philosophers by the French writer, philosopher and mathematician Savérien (1720-1805).