LECLAIR, Jean Marie.
Troisieme Livre de Sonates a violon seul avec la Basse Continue… Oeuvre V.
Paris, l'auteur, [1734].
Folio, ff. [2], title and dedication; pp. 82, f. [1], privilege; engraved throughout by the composer's wife Louise Roussel; title within a ruled border, floral and foliate ornament above the imprint; a little dusty throughout, fore-edge of last two leaves renewed, a few small marks; a very good copy in contemporary green parchment, lower board, upper outer corner and part of spine replaced; central gilt arms of the Bateman family, bookplate of William Bateman to front pastedown, his ownership inscription 'Bateman Paris 1742' to the title.
£2250

Approximately:
US $2778
€2594
Added to your basket:
Troisieme Livre de Sonates a violon seul avec la Basse Continue… Oeuvre V.
First edition. A luxury production, including some of the finest French baroque violin music, dedicated to King Louis XV, who had recently appointed Leclair 'Ordinaire de la musique de la chambre du roy'

The present collection, including the best-known of Leclair's work, the sixth sonata, Le Tombeau, comprises twelve sonatas, each consisting of four movements for solo violin with a cello bass line.

'Leclair's achievement as a composer lay in his modification of the Corellian sonata style [i.e. the slow-fast-slow-fast structure of the early 18th century sonate da chiesa] to accommodate French taste … He imbued the Italian sonata style with elements drawn from the Lullian dance and from the pièce of the French viol players and harpsichordists.  Leclair was often able to combine the two styles and to arrive at a new synthesis. In this he was a child of his time, for comparable syntheses were attempted by many of his contemporaries.  Leclair was one of the most successful. In his concertos he stayed close to Vivaldian models in the fast movements, more often introducing the French taste in the slow movements….

'Although none of his works can be dated other than by the terminus ad quem provided by their first publication, there is some evidence that Leclair, like Corelli, composed the bulk of his music early in his career and published it little by little… Leclair is rightly considered the first great figure of the French violin school, and his influence on French violinists persisted to the end of the 18th century' (New Grove).

Leclair's composition demanded a high degree of competence in the violinist, involving complex bow work, constantly changing positions and multiple stops. The final movement of the twelfth sonata, a ciacconna, is hailed as requiring a 'veritable art of bowing' (David D. Boyden).

William Hanbury was created Viscount Bateman in 1725. A number of musical volumes from his collection can be identified in libraries, including at the BL, shelfmark G244, Sonates à Violon seul avec la Basse Continue ... Œuvre 4e, by Mondonville, which is in an identical binding. He died in 1744.

BUC p. 606; Hirsch III, 357/3; RISM L 1320.
You may also be interested in...
HUMANISM DISPLACES COURTLY LOVE
A MUSIC SCHOLAR'S ANNOTATIONS RIDOLFI, Luca Antonio. 
Aretefila, dialogo, nel quale da una parte sono quelle ragioni allegate, le quali affermano, lo amore di corporal bellezza potere ancora per la via dell'udire pervenire al quore: et dall'altra, quelle che vogliono lui havere solamente per gl'occhii l'entrata sua: colla sentenza sopra cotal quistione. 
Annotated copy, once owned by a music book collector, of the third edition (first 1557) of a remarkable Renaissance philosophical dialogue on the nature of love which marked the culmination of the very divisive 'questione d'amore' hotly debated in sixteenth-century literature.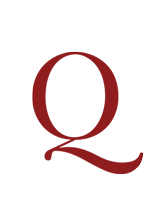 THE 'SCOTTISH' SYMPHONY MENDELSSOHN-BARTHOLDY, Felix.
Symphonie No. 3, componirt und Ihrer Majestät der Königin Victoria von England zugeeignet … Partitur, Op. 56.
First edition of Mendelssohn's 'Scottish' Symphony. It was first conceived when Mendelssohn visited Scotland during 1829, but the composer only began work in earnest ten years later.