'ONE OF THE FOUNDATION STONES OF AN EXPLORATION COLLECTION'
LEICHHARDT, Friedrich Wilhelm Ludwig.
Journal of an Overland Expedition in Australia, from Moreton Bay to Port Essington, a Distance of upwards of 3000 Miles, during the Years 1844-1845. [Edited by Phillip Parker King.]
London: G. Norman for T. & W. Boone, 1847.
8vo (215 x 134mm), pp. xx, 544; mezzotint frontispiece after H. Melville, 6 mezzotint plates after Melville and Charles Rodius [mistranscribed as 'Rodins' in the plate], one folding, and wood-engraved illustrations in the text by E, Jewitt et al.; extra-illustrated with an engraved folding 'Map of Stuart's Discoveries in the Continent of Australia from 1858 to 1862, also Fixing the Centre' by Edward Weller with the routes of the 1861 and 1862 expeditions added by hand in red and blue, and coasts outlined by hand in blue wash (287 x 879mm); some variable, generally light, spotting, light offsetting from plates onto text, one plate slightly cropped touching caption; late nineteenth-century English half tan calf over textured cloth, spine gilt in compartments, gilt morocco lettering-piece in two, others decorated with central fleurons enclosed by foliate cornerpieces, red-sprinkled edges, mid-green endpapers; extremities very lightly rubbed and bumped, spine slightly faded, nonetheless a very good copy; provenance: occasional, early penciled annotations or corrections [?possibly by:] -- Henry Gerard Sturt, first Baron Alington (1825-1904, his engraved armorial bookplate as Baron Alington (i.e. after 1876) on upper pastedown; believed to be a kinsman of the soldier and Australian explorer Charles Sturt, 1795-1869).
£2000

Approximately:
US $2578
€2267
Added to your basket:
Journal of an Overland Expedition in Australia, from Moreton Bay to Port Essington, a Distance of upwards of 3000 Miles, during the Years 1844-1845. [Edited by Phillip Parker King.]
First edition thus. Between 1842 and 1844, Leichhardt (1813-1848) had conducted short scientific explorations in the area around Sydney and between Newcastle and the Moreton Bay District. He had hoped to join the proposed overland expedition, which Sir Thomas Mitchell, the surveyor-general, was willing to lead, from Sydney to Port Essington, but Governor Gipps refused to sanction a venture 'of so hazardous a nature' without the knowledge and consent of the Colonial Office. Leichhardt, irked by this attitude, chose to form his own private party of volunteers, funded by private subscription: 'Six including Leichhardt sailed from Sydney on 13 August 1844. In the Moreton Bay District four more members joined the expedition, which left Jimbour, the farthest outpost of settlement on the Darling Downs, on 1 October. Two of the party turned back and on 28 June 1845 John Gilbert was killed in an attack on Leichhardt's camp by Aboriginals. The remaining seven reached Port Essington on 17th December 1845, completing an overland journey of nearly 3000 miles [...] Returning in the Heroine, Leichhardt arrived in Sydney on 25 March 1846. As it was believed that his party had perished their unexpected success was greeted with great rejoicing. Leichhardt was hailed as "Prince of Explorers" and their achievement was rewarded by a government grant of £1000 and private subscriptions amounting to over £1500' (ADB Online).

The first published account of the expedition was a sixteen-page pamphlet issued in Sydney in May 1846 under the title Journal of Dr. Ludwig Leichhardt's Overland Expedition to Port Essington, in the Years 1844-1845, Revised by the Explorer, and Published with his Sanction and this text was reprinted as a thirty-two-page pamphlet in Sydney in September 1846 - both of these are of great rarity. Leichhardt's journal was then edited, annotated, and prepared for the press by the distinguished British naval officer and hydrographer Phillip Parker King (1791-1856), who had surveyed the coast of Australia between 1817 and 1822, and 'made significant contributions to Australian exploration' (ODNB), which were published in his Narrative of the Survey of the Intertropical and Western Coasts of Australia (London: 1827). Two issues are known of the work, distinguished by their bindings and the presence of advertisements before and after the text in the first issue; in this copy, the traces of offset text on the blank verso of the frontispiece suggests that this copy was from the first issue. A large, three-sheet map of the route was issued by the cartographer John Arrowsmith in a format uniform with the book, but it is very rarely found on the market; however, this copy is extra-illustrated with a folding map showing the routes of the Scottish explorer John McDouall Stuart during his celebrated fifth and sixth expeditions to explore Australia, which was originally published in the second edition of Explorations in Australia: The Journals of John Mcdouall Stuart during the Years 1858, 1859, 1860, 1861, & 1862, when he Fixed the Centre of the Continent and Successfully Crossed it from Sea to Sea (London: 1865). It seems likely that the map was added to this copy when it was bound, presumably in the late nineteenth century for the politician and racehorse owner Henry Sturt, who was raised to the peerage as the first Baron Alington in 1876. As Wantrup states, '[Leichhardt's] Journal is one of the foundation stones of an exploration collection and every collector should acquire a copy' (p. 211).

Abbey, Travel, 579; Ferguson 4571; Wantrup, 'Checklist', 138a.
You may also be interested in...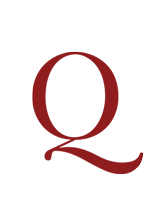 DE NETHERLANDS [DENSON, R.].
A new Travellers Companion through de [sic] Netherlands containing, a bref Account of all what is worth to be taken Notice on by a Stranger. With occasional Remarks on the State of their Trade, Forces, Revenues and Manners. Together with Directions relating to the Manner and Expences of travelling from one place to another likewise the different Ways, to Antwerpe, Bruxels, Paris, Francfort, Hanover, Aix la Chapelle, Spaw, &c.
First edition. The author, intending to spend the rest of his days in the United Provinces and at a loss for want of an exact description of each town and a guide to show how to travel from one to another, took delight in seeking out this information and in writing these sheets for the use of his countrymen. Despite the curious (printer's) English of the title-page and throughout, the text is fluent and clearly written by a native speaker.
D'ANVILLE ON THE GEOGRAPHICAL INFORMATION AND DATA USED TO PREPARE HIS ATLAS OF CHINA, 'THE FIRS
2 works bound in one volume, 8vo (205 x 126mm), contemporary British polished calf gilt [front flyleaves watermarked '1799'], boards with borders of broad and narrow gilt rules enclosing gilt roll with fleuron corner-pieces, spine gilt in compartments, gilt morocco lettering-pieces in 3, others decorated with gilt rolls and central star tools, board-edges ruled in gilt, turn-ins roll-tooled in gilt, marbled endpapers, all edges marbled, pink silk marker; slightly rubbed and scuffed, lower corners bumped, nonetheless very good, crisp copies in a handsome contemporary binding; provenance: Bernard Hanotiau (etched bookplate on upper pastedown). £2,500