PRESENTATION COPY
LEONOV, Leonid Maksimovich.
Begstvo Mistera Mak-Kinli. Kinopovest' [Mr MacKinley's Flight. A Screen-play].
Moscow, Sovetskaia Rossiia, 1963.
Small 8vo, pp. 164, with illustrations in text; some notes in pen on last leaf; in the original printed wrappers, illustrated dust-jacket (repaired).
£100

Approximately:
US $139
€115
Added to your basket:
Begstvo Mistera Mak-Kinli. Kinopovest' [Mr MacKinley's Flight. A Screen-play].
First edition: Leonov's screen-play satirising Western capitalist society, used by Mikhail Shveister in 1975 for his film of the same name.

With a presentation inscription from the author on front end-leaf, signed and dated 1964.
You may also be interested in...
IN MEMORY OF HIS DAUGHTERS LA SERRIE, François-Joseph de.
Dithyrambes, ou petites élégies; dédiées à Madame Le Pédour, Annette-Sergent Pain (de Rochefort); par M. de La Serrie (de la Vendée); avec cinq sujets dessinés et gravés soigneusement de sa main.
Very rare first edition of this collection of twenty-one elegies composed by the writer, artist and engraver François-Joseph de La Serrie (1770–1819), largely inspired by the deaths of his two daughters Marie Louise Aspasie, who died aged 15 in 1812, and Marie Rosalie-Cecile Virginie, who passed away three years later at the age of 23.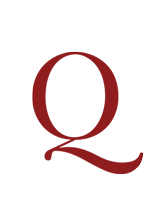 A PRESENTATION COPYFROM HERSCHEL TO LACROIX HERSCHEL, John F.W.
On the Development of exponential Functions, together with several new Theorems relating to finite Differences … from the philosophical Transactions.
Presentation copy of one of Herschel's earliest papers, an offprint from the Philosophical Transactions inscribed by the author to Silvestre Lacroix. Though the majority of his scientific celebrity was founded on his later work in astronomy, John Herschel's (1792–1871) early promotion of continental analysis proved a significant contribution to British mathematics. With fellow undergraduates at Cambridge, principally Charles Babbage and George Peacock, Herschel established in 1811 the Analytical Society, which proved instrumental in ending the isolation of the Cambridge curriculum from continental mathematics and promoting the work of European mathematicians. First among these was Silvestre Lacroix (1765–1843), to whom this copy is inscribed, and whose Traité du calcul différentiel et du calcul integral was translated by Herschel in the same year.