'THE BOOKSELLERS GROW RICHWITHOUT UNDERSTANDING THE BOOKS THEY SELL'
LETTERS ON THE FRENCH NATION
: by a Sicilian Gentleman resident in Paris, to his Friend in his own Country. Containing an useful and impartial Critique on that City, and the French Nation. Translated from the Original.
London: Printed for T. Lownds ... 1749.
8vo., pp. 55, [1]; a very good copy, disbound.
£1250

Approximately:
US $1643
€1483
Added to your basket:
: by a Sicilian Gentleman resident in Paris, to his Friend in his own Country. Containing an useful and impartial Critique on that City, and the French Nation. Translated from the Original.
First edition of this translation, very rare, of a work first printed in French in Paris in 1700 (see below) and, in a different translation, in English in 1704 as An agreeable Criticism of the City of Paris.

In nine letters the 'Sicilian' author paints a vivid picture of the dirty streets, noisy church-bells, handsome women, grand libraries, and modish populace of late-seventeenth-century Paris. There is a long passage on the fine character of Parisian women – their liberty 'is here more unbounded, than that of the Arabs in their Strollings'; they run shops and cozen customers like the best, and despite their love for little dogs keep husbands and lovers alike under their thumbs.

On the downside, rents are high, valets insolent, the streets thronged with attorneys and abbés, and the inhabitants wilfully unintelligible: 'They eat Half of their Words. They write not as they speak, and have a Pleasure in speaking so as not to be understood'. There are descriptions of the Foire St. Germain and the Tuileries, and of the book trade: 'There is no City in the World where there are so many new Books ... [but] the Booksellers grow rich without understanding the Books they sell ...'.

Authorship of the Letters remains uncertain. In 1700 they appeared in Saint Evremoniana (pp. 374-425), a collection of spurious works attributed to St. Évremond but probably written by Charles Cotolendi. In an edition of 1884 they were attributed for the first time to Giovanni Paolo Marana, the author of Letters writ by a Turkish Spy, an attribution accepted with reservations by the latest editor, Guido Almansi (Lettera di un Siciliano, Palermo, 1984). A second edition of the present translation, also 1749, adds, ambiguously, that the work is 'translated from the original, by the author of Heaven open to all Men', that is, the deist Pierre Cuppé (1664?-1748?).

ESTC shows four copies only: BL, Queens' College Cambridge, National Trust (location unspecified); and Boston Public.
You may also be interested in...
THE STATISTICS OF DEBAUCHERY [BARNAUD, Nicolas].
Le Cabinet du Roy de France, dans lequel il y a trois perles precieuses d'inestimable valeur: par le moyen desquelles sa Majesté s'en va le premier monarque du monde, & ses sujets du tout soulagez.
First edition, first issue, of this harsh criticism of the debauched church and rotten nobility and the resulting bad finances of France, anonymously published by a well-travelled Protestant physician, and writer on alchemy who was to become an associate of the reformer Fausto Paolo Sozzini, better known as Socinus, the founder of the reformist school influential in Poland. Barnaud was accused of atheism and excommunicated in 1604. He is one of the real historical figures, on which the Doctor Faustus legend is based.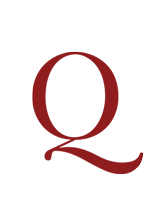 ELIZABETHAN SCHOOL BOOK OCLAND, Christopher.
Anglorum praelia, ab Anno Domini. 1327. anno nimirum primo inclytissimi Principis Eduardi eius nominis tertii, usque ad Annu[m] Domini 1558. Carmine summatim perstricta. Item. De pacatissimo Angliae statu, imperante Elizabetha, compendiosa narratio . . . Hiis Alexandri Nevilli Kettum: tum propter argumenti similitudinem, tum propter orationis elegantiam adiunximus.
First published in 1580, this is one of three closely similar 1582 editions of Ocland's Anglorum proelia which add two works at the end: Ocland's Eirēnarchia (a continuation of Anglorum proelia first published in 1582) and Alexander Neville's account of the 1549 Norfolk rising, De furoribus Norfolciensium Ketto duce (first published in 1575).