'THE BOOKSELLERS GROW RICHWITHOUT UNDERSTANDING THE BOOKS THEY SELL'
LETTERS ON THE FRENCH NATION
: by a Sicilian Gentleman resident in Paris, to his Friend in his own Country. Containing an useful and impartial Critique on that City, and the French Nation. Translated from the Original.
London: Printed for T. Lownds ... 1749.
8vo., pp. 55, [1]; a very good copy, disbound.
£1250

Approximately:
US $1600
€1401
First edition of this translation, very rare, of a work first printed in French in Paris in 1700 (see below) and, in a different translation, in English in 1704 as An agreeable Criticism of the City of Paris.

In nine letters the 'Sicilian' author paints a vivid picture of the dirty streets, noisy church-bells, handsome women, grand libraries, and modish populace of late-seventeenth-century Paris. There is a long passage on the fine character of Parisian women – their liberty 'is here more unbounded, than that of the Arabs in their Strollings'; they run shops and cozen customers like the best, and despite their love for little dogs keep husbands and lovers alike under their thumbs.

On the downside, rents are high, valets insolent, the streets thronged with attorneys and abbés, and the inhabitants wilfully unintelligible: 'They eat Half of their Words. They write not as they speak, and have a Pleasure in speaking so as not to be understood'. There are descriptions of the Foire St. Germain and the Tuileries, and of the book trade: 'There is no City in the World where there are so many new Books ... [but] the Booksellers grow rich without understanding the Books they sell ...'.

Authorship of the Letters remains uncertain. In 1700 they appeared in Saint Evremoniana (pp. 374-425), a collection of spurious works attributed to St. Évremond but probably written by Charles Cotolendi. In an edition of 1884 they were attributed for the first time to Giovanni Paolo Marana, the author of Letters writ by a Turkish Spy, an attribution accepted with reservations by the latest editor, Guido Almansi (Lettera di un Siciliano, Palermo, 1984). A second edition of the present translation, also 1749, adds, ambiguously, that the work is 'translated from the original, by the author of Heaven open to all Men', that is, the deist Pierre Cuppé (1664?-1748?).

ESTC shows four copies only: BL, Queens' College Cambridge, National Trust (location unspecified); and Boston Public.
You may also be interested in...
UNRECORDED EDITION POMEY, François-Antoine.
Les particules reformées augmentées, & rangées en meilleur ordre. Avec un abregé tres-clair des genres des declinaisons, des heteroclites, des preterits, & de la syntaxe. Ajoûté à cette nouvelle edition par le R.P. F. Pomey de la Compagnie de Jesus.
An apparently unrecorded Douai edition of Pomey's popular, frequently reprinted French-Latin grammar and dictionary-cum-phrasebook. Pomey (1618-73) was a Jesuit teacher of humanities and rhetoric who served, from 1644, as Préfet des basses classes at the Collège de la Trinité in Lyon. Perhaps best known for his Dictionnaire royal des langues françoise et latine (1664) and Pantheum mythicum (1659), Pomey was one of several important lexicographers to occupy the Préfet's post. Dictionaries were indispensable pedagogical tools for the Jesuits, who believed, like Erasmus, that knowledge of words was an essential precursor to knowledge of things. Pomey's Particules was intended to facilitate a mastery of spoken and written Latin in young students.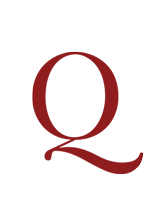 BLANCHON, Jacques.
Iacobi Blanchoni ucessiensis adversus Ludovicum beneventanum abbatem selestensem defensionum liber.
First edition of a very rare work of sixteenth-century Lyonnese Neoplatonism, an elegantly-printed de Tournes edition. Ostensibly a simple series of remarks against the theses of the (presumably sternly Scholastic) abbot of Selestan, this is a tract of Renaissance moral philosophy. The theme of dignitas hominis concentrated the philosophical efforts of several Lyonnese men of letters inspired by Ficino and Pico della Mirandola. Like Charles de Bovelles and P. Boaistuau, Jacques Blanchon systematically harmonizes Aristotle's philosophy and science with the hermetic thought associated with the writings of Hermes Trismegistus.