[LEWIS, Thomas].
English Presbyterian Eloquence: or, Dissenters Sayings ancient and modern. Collected from the Books and Sermons of the Presbyterians, &c. from the Reign of Queen Elizabeth to the present Time: wherein it appears, that the Presbyterians have constantly attempted to subvert the fundamental Articles of the Christian Faith; to abolish the Doctrine and Discipline of the Church of England establish'd by Law; to ruin the Characters of the Universities, the Convocation and the Episcopal Clergy; to asperse the Memory of his present Majesty's Royal Progenitors; and have been profess'd Enemies to Truth, common Sense, and good Manners, from the first Settlement in this Kingdom. With Remarks upon every Chapter. …
London: Printed for T. Bickerton … 1720.
8vo., pp. [8], 143, [1], with half-title (corner defective), engraved frontispiece of a raucous Presbyterian sermon; generally soiled, some headlines shaved; modern quarter calf.
£425

Approximately:
US $555
€476
First edition of a vehement anti-Presbyterian tract. The text comprises extracts from the work of contemporary Dissenting writers and politicians followed by Lewis's own 'Remarks': 'What vile Punning and Jingle is here, what a clutter about Melting and Ramming, and Firing, and Dismounting? Figures of speech so low and Unscholarlike, that the Dignity of the Commons, I believe, was never so prostituted …'

Lewis was a high-churchman of such severity that few parties escaped his censure. From 1717 he ran the polemical periodical The Scourge, for which the Whig government charged him with sedition and forced him into hiding. He attacked Toland in his Tetradymus (1720), and courted further controversy when he argued against the practice of burial in churches and churchyards, as endangering public health (Oxford DNB).
You may also be interested in...
CARDONNEL, Adam de.
Picturesque Antiquities of Scotland [I–II] …
First edition, the very rare issue with the plates in sepia, printed directly onto thick wove paper.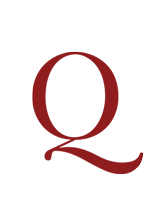 PALEY, William.
Caution recommended in the use and application of scripture language. A sermon preached July 15, 1777, in the Cathedral Church of Carlisle, at the visitation of the Right Reverend Edmund, Lord Bishop of Carlisle.
First edition. A sermon (on 2 Peter iii, vv. 15–16) preached by Paley, author of the celebrated Evidences of Christianity (1785), at the invitation of Edmund Law, Bishop of Carlisle. 'Paley's connection with the Law family greatly advanced his clerical career. He regularly spent vacations with John Law while they were Cambridge fellows, and they once met John Wilkes on one of their excursions to Bath and enjoyed an evening with him. Paley's "long and faithful friendship" with Law was acknowledged in the dedication to Horae Paulinae (1790). In 1777 Paley was invited to preach the visitation sermon in Carlisle Cathedral for Edmund Law' (Oxford DNB).