the radio adapter's copy
LEWIS, Wyndham.
Tarr.
London, Methuen & Co. Ltd., 1951.
8vo, pp. vii, [1], 352; publisher's grey cloth, pale blue dust-jacket printed in blue, red and yellow to a design by Lewis and his wife; a very good copy in a very good jacket; laid in loose is a cutting of a review of the first paperback edition of Tarr (1968); the from the library of Lewis's friend (and collaborator on several radio productions) D. G. Bridson.
Added to your basket:
Tarr.
Third (second revised) edition, set up from a corrected version of the re-written text of 1928 – the details of the textual differences are outlined in 'Tarr V' by Bernard Lafourcade (Enemy News 15, Winter 1982). The dust-jacket features Lewis's last drawing before his blindness (see Meyers).

Bridson's adaptation of Tarr, produced with Lewis's assistance, aired on 18 and 20 July 1956 and included a new scene written especially for the occasion.

Pound & Grover A2g; Morrow & Lafourcade A3f.
You may also be interested in...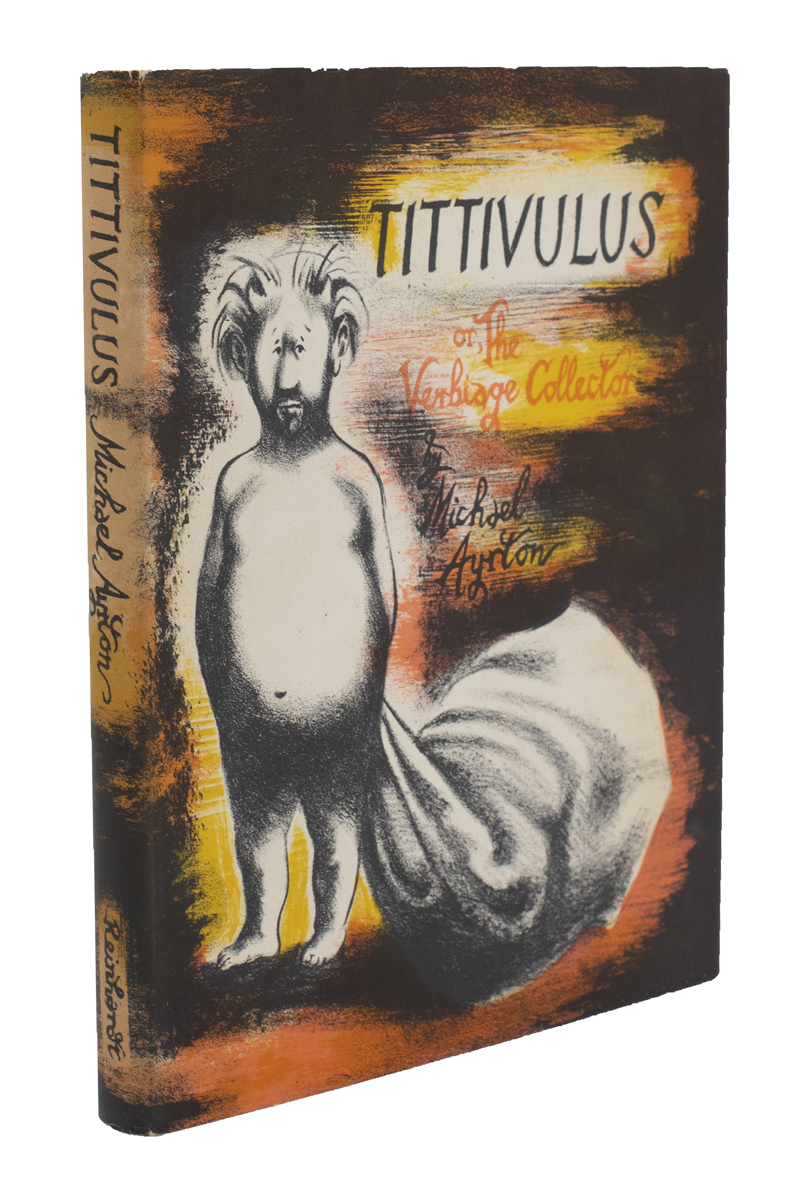 AYRTON, Michael.
Tittivulus, or the Verbiage Collector …
First edition, signed, of Ayrton's first literary work, a 'charming, satirically irreverent and amusing' book about a minor demon charged with the collecting of idle and pompous words. It was first conceived for the radio and broadcast on 22 December 1952 – the producer was Francis 'Jack' Dillon, one of Bridson's earliest and closest friends at the BBC.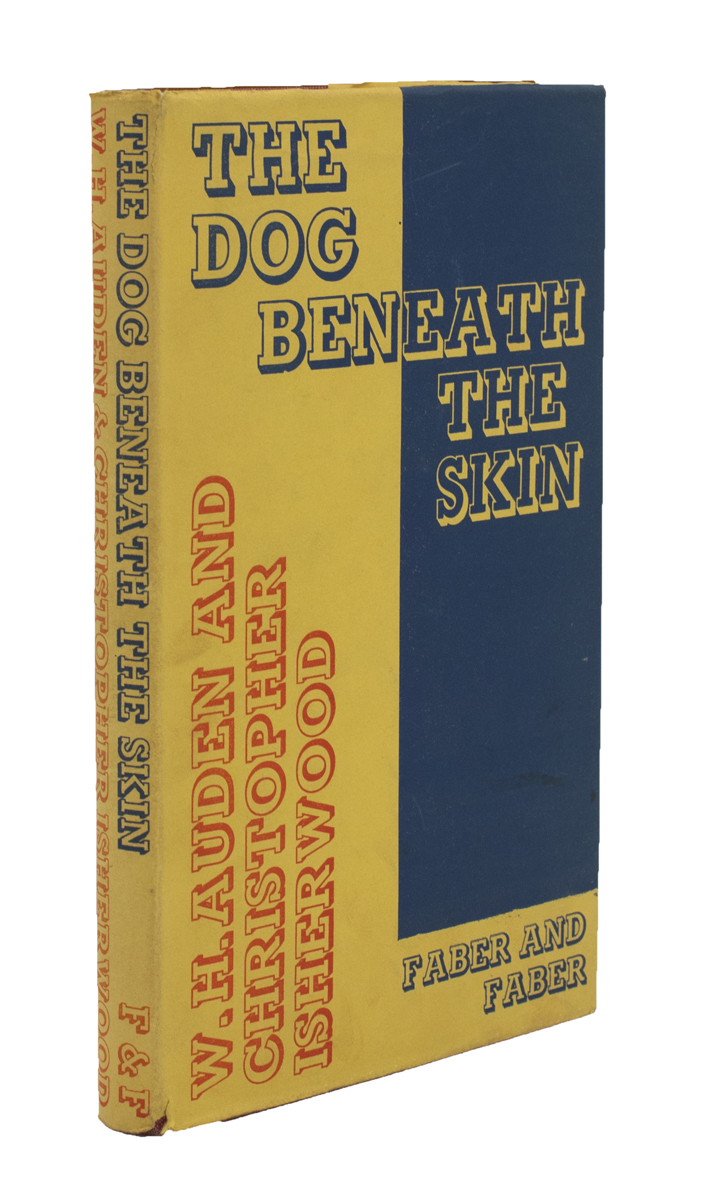 REVIEWED IN 1935 AND BROADCAST IN 1965 AUDEN, Wystan Hugh, and Christopher ISHERWOOD.
The Dog beneath the Skin or where is Francis? A Play in three Acts.
Sixth impression. When Bridson had reviewed the play on its first publication in 1935 (along with two other works), he thought it 'very good fun … as slick, symbolical and smart-Alecky as The Orators', though the versification of the choruses was 'on the slack side'. In 1965 Bridson included a radio production of the play the in-depth examination of 'Britain in the Thirties' of which he was the general editor.