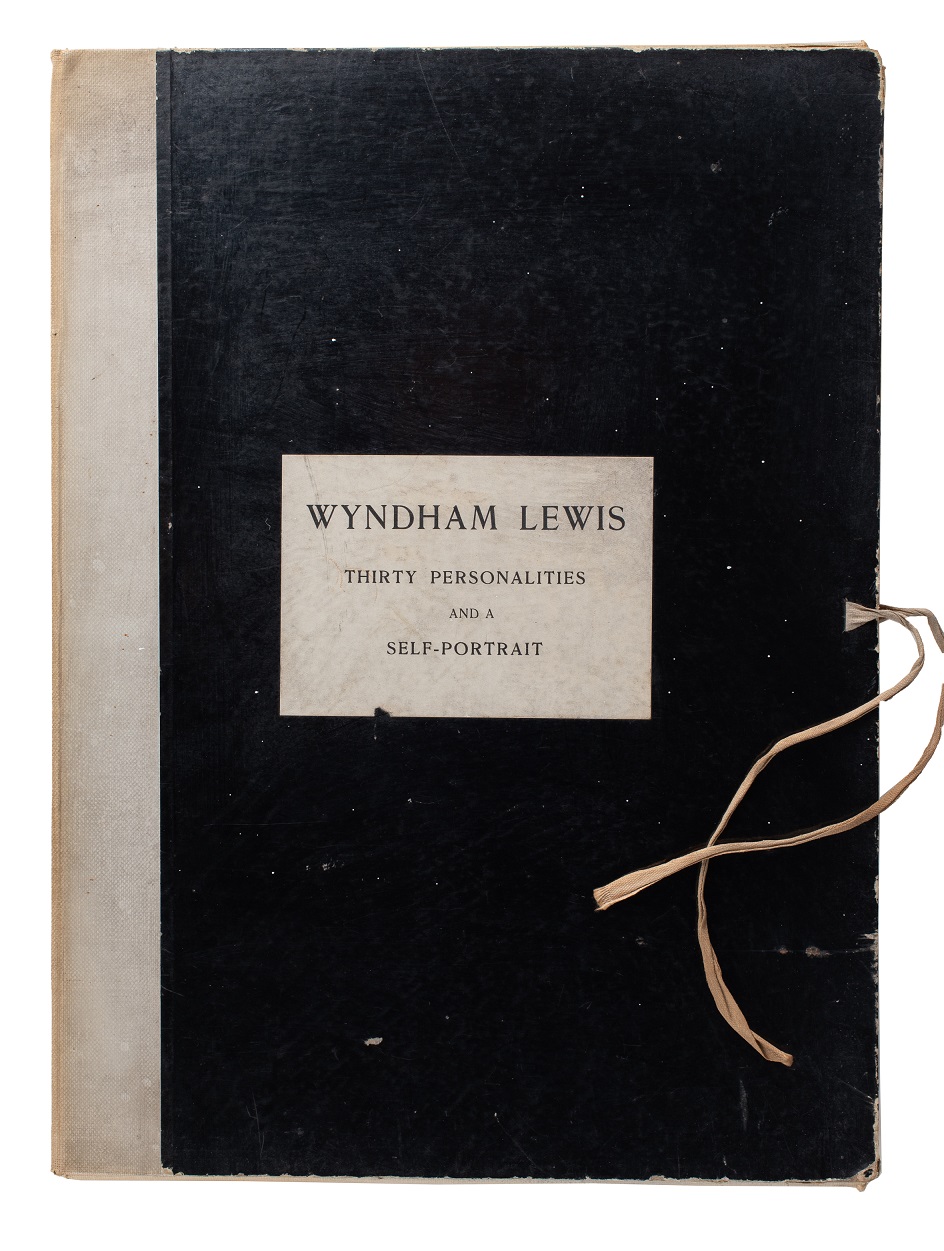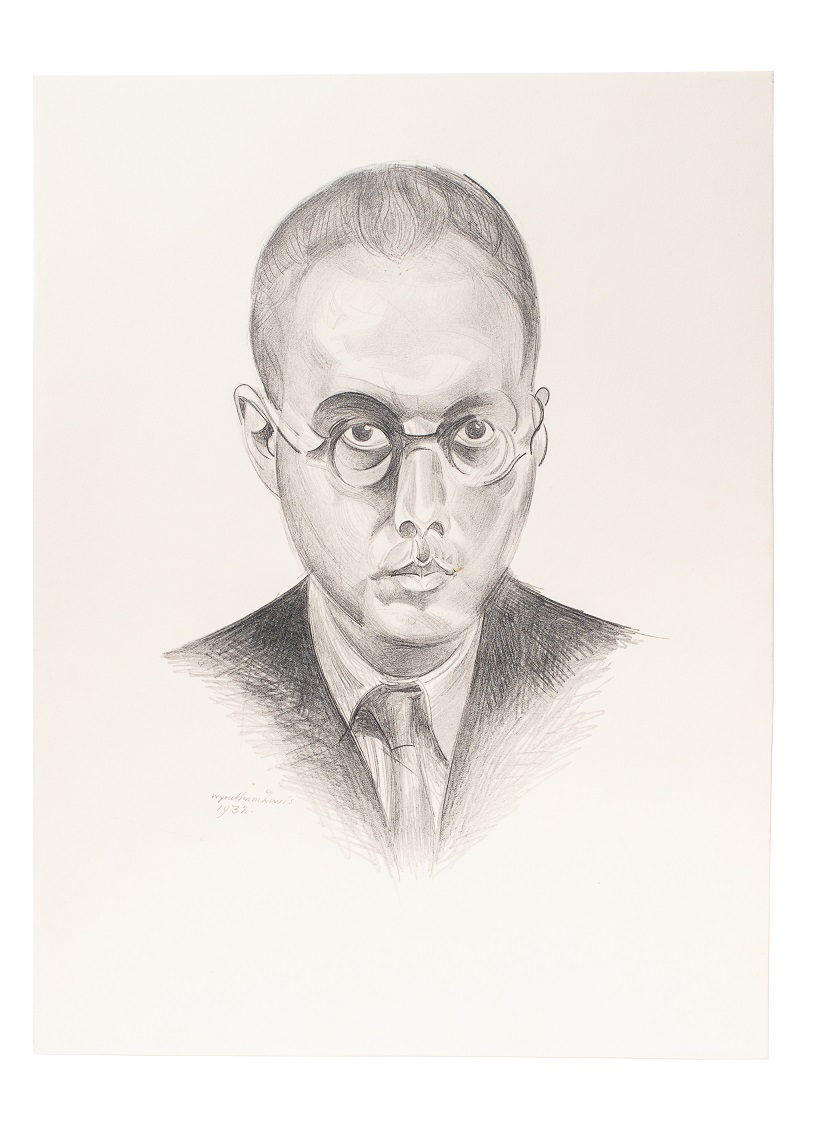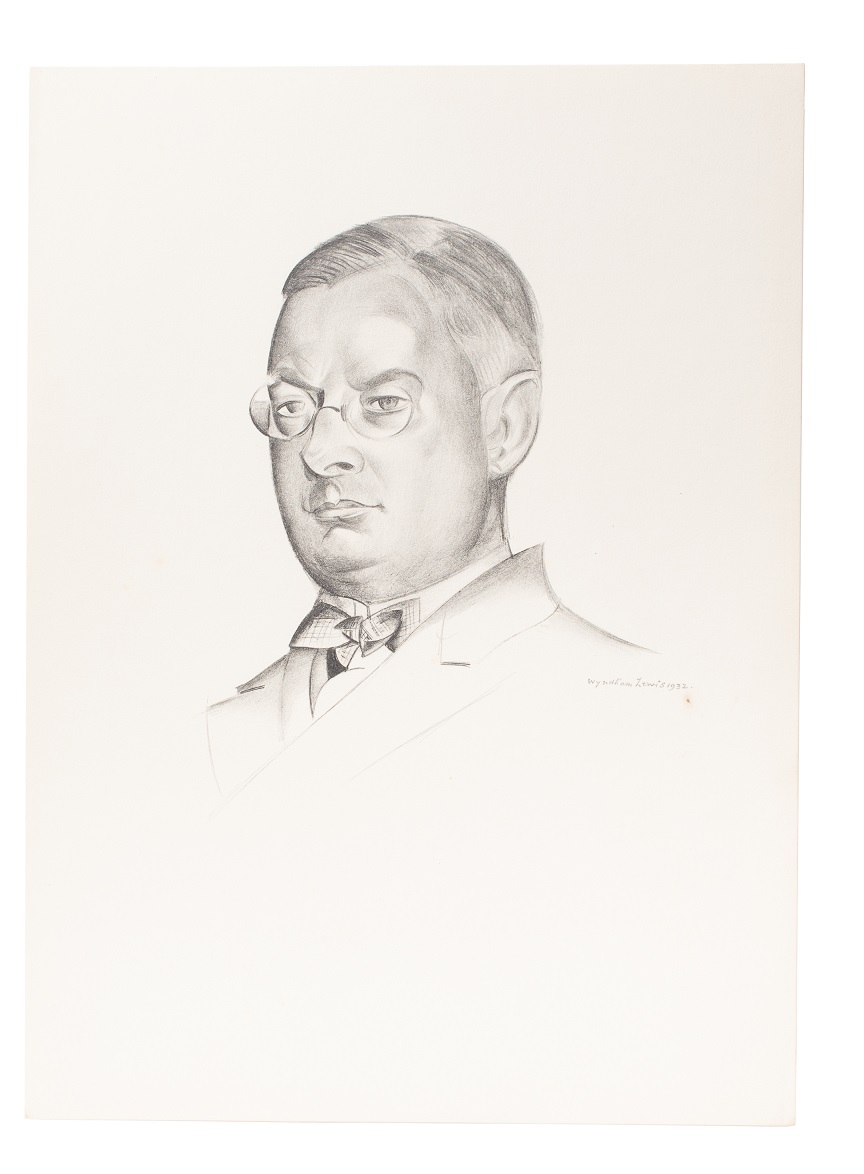 LEWIS, Wyndham.
Thirty Personalities and a Self-portrait.
London, Desmond Harmsworth, [September 1932].
Folio, pp. 3-5 [introductory text], [1], plus 27 [of 31] plates after drawings by Lewis, each with a printed tissue cover leaf (wanting that for Ivor Black); wanting the title leaf (limitation on verso); original quarter white cloth and black card portfolio, printed cover label, cotton ties; covers soiled and edges rubbed, but the plates fine.
Added to your basket:
Thirty Personalities and a Self-portrait.
First edition, one of circa 200 copies, the last of only three portfolios of art published by Lewis in his lifetime. A sadly imperfect copy, wanting the title (with the verso signed and numbered) and the plates of Noel Coward, James Joyce and J. B. Priestley.

Pound & Grover B3; Morrow & Lafourcade A19.
You may also be interested in...
CASTLEREAGH'S HALF-BROTHER IN CONSTANTINOPLE LONDONDERRY, Charles William Vane, Marquess of.
A Steam Voyage to Constantinople, by the Rhine and the Danube, in 1840-41, and to Portugal, Spain, &c., in 1839 … To which is annexed, the author's correspondence with Prince Metternich, Lords Ponsonby, Palmerston, &c. …
First edition, scarce on the market, of this 'very interesting work' (Blackmer) by Vane (1778-1854), the half-brother of Lord Castlereagh who served under Wellington in the Peninsular War and later as ambassador at the Congress of Vienna.
INSCRIBED POUND, Ezra, and Sherri MARTINELLI.
La Martinelli. Introduction by Ezra Pound.
First edition, no. 59 of 500 copies, inscribed 'Geoff Bridson from E P' (probably in 1956 or 1959, see below). The work comprises an introduction by Pound and 11 plates after the American artist Sherri Martinelli, whose portrait of Pound in St. Elizabeth's is included.