PRESERVING LIBRARIES IN THE CIVIL WAR
[LIBRARIANSHIP].
An Ordinance by the Lords and Commons assembled in Parliament, for the Preservation and Keeping together for publique Use, such Books, Evidenees [sic], Records and Writings sequestred or taken by Distresse or otherwise, as are fit to be so Preserved. 18 Novemb. 1643 ...
London, Printed for Edw. Husbands, 1643.
Small 4to., 4 leaves, black letter, title within a border of type ornaments; a good copy in modern half red morocco.


£3000

Approximately:
US $3936
€3355
First edition, an important document for the preservation of libraries and archives in the Civil War. It deplores as 'prejudiciall to the publique' any 'dispersing by sale or otherwise' of books seized by the parliamentary Committees for Sequestration or Distresses, whether 'Manuscripts or written Bookes, proceedings of Courts, evidences of Lands ...' or 'whole Libraries, and choice Collections of printed Bookes'.

Before any seized books can be sold, they must be examined by another committee (among whose members are John Selden, Francis Rous and Sir Simonds D'Ewes), and, if considered of importance, must be inventoried and deposited in a safe place for public use. Books sequestered in the Inns of Court are to remain there; members of the Assembly of Divines are to be allowed to borrow sequestered books, provided that they 'leave in the place where they take them, a note ... of what they so take ... and of their promise safely to returne' them; and the Army is enjoined to take 'care for the preservation of all kindes of Evidences of Lands ... and every other written papers or Parchments ... from Spoile and Destruction'.

Wing E 1780.
You may also be interested in...
WITH TWENTY-THREE NEW LINES DONNE, John.
Juvenilia or certaine Paradoxes and Problemes … The second Edition, corrected.
Second edition, published in the same year as the first, with the omission of the licences to print but adding twenty-three new lines to Problem I, 'Why have Bastards best Fortune' ('Because Fortune herself is a Whore …'), a Problem which, Keynes remarks, 'was particularly insulting to the Court'.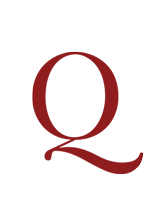 GOUNOD IN LONDON GOUNOD, Charles François.
A volume of ten songs bound together, all signed and inscribed by Gounod to Arthur Cecil Blunt (1832–96).
A specially bound volume containing ten of Gounod's London-published songs, all signed and inscribed in pencil on the upper wrapper to the English actor Arthur Cecil Blunt (stage name Arthur Cecil, 1843–1896): 'To my friend Arthur C. Blunt. Ch, Gounod'. The songs, of which eight are in English, one in French, and one in Italian, all date from the years 1870–74 when Gounod lived in England, residing for three of those years in the home of Harry and Georgina Weldon in Tavistock Square, London. Three of the songs here are dedicated to Mrs Weldon, two others are described as 'sung by Mrs Weldon', and one is dedicated to her husband.