PRESERVING LIBRARIES IN THE CIVIL WAR
[LIBRARIANSHIP].
An Ordinance by the Lords and Commons assembled in Parliament, for the Preservation and Keeping together for publique Use, such Books, Evidenees [sic], Records and Writings sequestred or taken by Distresse or otherwise, as are fit to be so Preserved. 18 Novemb. 1643 ...
London, Printed for Edw. Husbands, 1643.
Small 4to., 4 leaves, black letter, title within a border of type ornaments; a good copy in modern half red morocco.


£3000

Approximately:
US $4215
€3424
First edition, an important document for the preservation of libraries and archives in the Civil War. It deplores as 'prejudiciall to the publique' any 'dispersing by sale or otherwise' of books seized by the parliamentary Committees for Sequestration or Distresses, whether 'Manuscripts or written Bookes, proceedings of Courts, evidences of Lands ...' or 'whole Libraries, and choice Collections of printed Bookes'.

Before any seized books can be sold, they must be examined by another committee (among whose members are John Selden, Francis Rous and Sir Simonds D'Ewes), and, if considered of importance, must be inventoried and deposited in a safe place for public use. Books sequestered in the Inns of Court are to remain there; members of the Assembly of Divines are to be allowed to borrow sequestered books, provided that they 'leave in the place where they take them, a note ... of what they so take ... and of their promise safely to returne' them; and the Army is enjoined to take 'care for the preservation of all kindes of Evidences of Lands ... and every other written papers or Parchments ... from Spoile and Destruction'.

Wing E 1780.
You may also be interested in...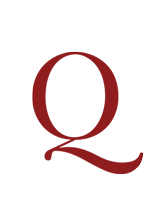 AMERICA'S ROLE IN WORLD BALANCE OF POWERA RARE EXAMPLE WITH UNIFORM VARIANTS [SAINTARD, Pierre-Louis de].
Roman politique sur l'état présent des affaires de l'Amérique, ou Lettres de M***. à M***. Sur les moyens d'établir une paix solide & durable dans les colonies, & la liberté générale du commerce extérieur.
Rare first edition of Saintard's influential work on the international balance of power, in which he considers the consequences of the presence of European colonial powers in North America. The text is presented as a series of letters dated from July to September 1756, on the eve of the Seven Years' War, and seeks to find a balance of power among the colonizing nations which would eliminate war and encourage commerce. To preserve peace in Europe, Saintard advocates the avoidance of conflict in the French and British colonies and freedom of the seas.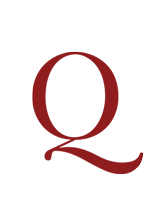 DONNE, John.
Letters to severall Persons of Honour ... published by John Donne Dr. of the Civill Law.
First edition, first issue. In 1651, John Donne's son 'issued a volume containing 129 Letters to severall persons of honour; these letters were not "edited" by him according to the standards of the present day, as, although printed with reasonable care, their arrangement is irregular and they are for the most part without dates. Nevertheless they have much literary and biographical importance' (Keynes). Among the recipients are Lord Herbert of Cherbury, the Countess of Bedford, and, most numerously, Sir Henry Goodere.