LIEBER, Francis.
Autograph letter in French, signed 'François Lieber', to Joseph Bonaparte, comte de Survilliers, Napoleon's elder brother and formerly King of Naples and Spain.
Columbia, South Carolina, 9 May 1836.
3 pages, 4to, on a single bifolium, with an integral address panel; creased where folded for mailing, tear from wax seal, touching one word; else in very good condition.
£425

Approximately:
US $547
€491
Added to your basket:
Autograph letter in French, signed 'François Lieber', to Joseph Bonaparte, comte de Survilliers, Napoleon's elder brother and formerly King of Naples and Spain.
The German-American political scientist Francis Lieber (1800–1872) was a prolific theorist of political ethics and jurisprudence. He emigrated to Boston in 1827, where he impressed John Quincy Adams, and became Tocqueville's principal informant for Democracy in America (1835–40). In 1835 he was appointed professor at the College of South Carolina, from where he writes here to Joseph Bonaparte, newly returned from England to his estate at Bordentown, New Jersey: 'Dès que les gazettes announcaient Votre arrivée heureuse et desirée aux Etats Unis …'.

Lieber had hoped to make a trip to the North during his vacation from the College, and had intended to visit Bordentown, 'ou j'ai eu l'honneur de passer une journée des plus interessantes et instructives de ma vie à coté de Vous', but finds it will now be impossible. Regretfully, he asks if Bonaparte has had a reply to a letter of 1830 to the French jurist Pierre François de Réal, in which Lieber had asked for comments on his article on the duc d'Enghien for the Encyclopedia Americana (of which he was also editor). Réal (d. 1834) had been prefect of police under Napoleon, and the execution of the duc d'Enghien in 1805 had been in part responsible for his fall from favour.

Lieber published his first major work, Manual of Political Ethics, in 1838–9, and a series of legal and political works of major national influence followed. His Code for the Government of Armies in the Field (1863), also known as the 'Lieber Code', prepared for the War Department during the Civil War and governing the behaviour of troops in occupied territories, subsequently served as a basis for international conventions on the conduct of warfare.
You may also be interested in...
SMITH, Alan G.R., ed. with an introduction by.
The Last Years of Mary Queen of Scots. Documents from the Cecil Papers at Hatfield House.
This volume draws on the great collection of Cecil Papers at Hatfield House to present, in a sequence of some forty selected documents, a startlingly immediate narrative of the intrigue and drama that inform the last act of the Scots Queen's tragedy.  The documents have been edited by Dr Alan G. R. Smith of Glasgow University, who has contributed a substantial and informative introduction to the volume. Further interest is added by the inclusion of 'An Epitaph upon the death of … Marie' (1604), reproduced from the unique copy at Hatfield and accompanied by an authoritative note by Dr David Rogers.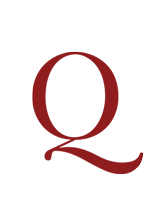 MASSUE DE RUVIGNY, Henri de, Lord Galway.
Autograph letter, signed ('Gallway'), in French, to an unnamed English statesman, sending greetings and referring to regimental dispositions.
A Huguenot exile from France, Massue de Ruvigny served in the English army and was created Viscount Galway in 1692 (elevated to an earldom in 1697). In 1694 he was appointed commander of the English auxiliary forces in Piedmont, with credentials as envoy extraordinary to the court of Turin, but was outmanoeuvred diplomatically by the duke, who concluded a treaty with the French in August 1696, whereupon Galway withdrew into the Milanese (see DNB).