[LITURGY WITH MUSICAL NOTATION.]
MISSAL, with readings and music for the 18th, 19th and 20th Sundays after Pentecost; a partial bifolium and a single leaf (text of first leaf of bifolium and single leaf continuous), vellum, double columns of 28 lines written in two sizes of an angular late romanesque liturgical script, dark brown ink, ruled with a hard point, initials in blue, green and red, rubrics in red, neumes on a single stave traced in red; recovered from a binding and with consequent creasing and staining, outer column of second leaf of bifolium cropped, a few small holes, one initial ('D') filled with a Renaissance doodle of strapwork and a putto's head, generally in good condition and almost entirely legible. The first leaf measures 290 x 227 mm (260 x 175 mm)
France or Germany, second half of 12th century.
£2250

Approximately:
US $3161
€2568
The fine angular script and elegantly simple initials are typical of Cistercian manuscripts, although the absence of punctus flexus punctuation precludes a more definitive Cistercian attribution.
You may also be interested in...
PSYCHICAL INVESTIGATIONS JAMES, William (1842-1910), American philosopher and psychologist.
Autograph letter signed ('Wm James') to Mrs Thaw.
An interesting letter written to a Mrs Thaw regarding the expenses being claimed by Hereward Carrington, manager of the Italian spiritual medium Eusapia Palladino, during her tour of the United States in 1909.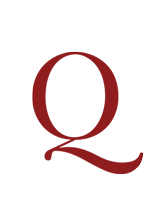 [PLEYEL, Ignace Joseph.] [Constance-Marie-Thérèse de VOUGNY DE BOQUESTANT.]
Trois trios tires du 2e. livre de trios de Mr. Pleyel arrangés pour le clavecin ou pianoforte par Mme. de B***. Dédiés à Madame Pochet. 
Sumptuously bound and apparently unrecorded arrangements of three Pleyel trios (B 407 in E minor, B 408 in B flat major and B 409 in G major) by the amateur musician Constance-Marie-Thérèse Pochet de Vougny de Boquestant. The music is prefaced by a touching verse dedication 'A Maman'.