LONG, Clarence D.
Wages and Earnings in the United States 1860–1890.
Princeton, Princeton University Press, 1960.
Large 8vo, pp. xvii, [1] list of charts, 169, [1] blank; review copy, with the compliments slip of Oxford University Press loosely inserted; bright and clean in the original cloth, with dust-wrapper, a little sunned and chipped at extremities.
£50

Approximately:
US $69
€57
Added to your basket:
Wages and Earnings in the United States 1860–1890.
First edition. 'Industrial wages are one of the critical factors to be considered in judging whether the U.S. economy will experience further inflation. Their impact on employment, income distribution, incentives to work, and labor mobility is equally important, and interest in wages has never been keener than at present' (dust-wrapper).
You may also be interested in...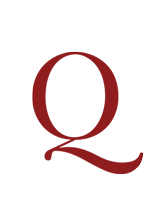 LORD CHANCELLOR'S LIVES FROM THE AGE OF THE FOUNDATION OF 'POLITICAL ECONOMY' BROUGHAM, Lord Henry.
Lives of men of letters and science who flourished in the time of George III … with portraits, engraved on steel.
First edition of the first volume (1845), later edition of the second volume (dated 1847, first published 1846) of Brougham's lives which includes Voltaire, Hume, Davy, Johnson, and Adam Smith to name a few stars in the firmament of the reign of George III, or, in Brougham's terms, the 'Augustan age of modern history'. He entitles it thus primarily because of the development of 'political science' during the period: 'it laid the foundations, and then reared the superstructure. The science of chemistry almost entirely, [and] of political economy entirely, were the growth of this remarkable era' (I, pp. vii-viii).
POMET, Pierre, LEMERY, and Joseph Pitton de TOURNEFORT.
A compleat History of Druggs, written in French … to which is added, what is further observable on the same Subject … divided into three Classes, vegetable, animal, and mineral, with their Use in Physick, Chymistry, Pharmacy, and several other Arts, illustrated with above four hundred Copper Cutts, curiously done from the Life, and an Explanation of their different Names, Places of Growth, and Countries from whence they are brought, the Way to know the True from the False, their Vitrues, &c., a Work fo very great Use and Curiosity, done into English from the Originals, the second Edition.
Second English edition of Pomet's Histoire générale des drogues. Among the most complete pharmacopoeias of the period, the Compleat History of Druggs is expanded from the work of Pierre Pomet (1658 – 1699), chief druggist to Louis XIV. Copiously illustrated with copper plates, the History describes the uses of botanical, animal, and mineral materials, including Lemery's catalogue of seeds 'lately brought back from the American islands' and accounts of the preparation of tobacco and sugar.