LOUVAT, R.
Thousands of Frenchmen dead for resistance.
Lithograph in colour, 9¾ x 15 in (25 x 37.5 cm); Rubbed and creased in margins; inscription on verso 'London District Cttee C.P.'.
£75

Approximately:
US $105
€85
This poster, along with two others designed by Louvat in 1944, was produced by the French Forces of the Interior (FFI), a name used by Charles de Gaulle for the French Resistance movement towards the end of the Second World War. In June 1944, the FFI was involved in the Allied invasion of Normandy and suffered heavy casualties. They were consequently ordered to consolidate on 23 June 1944 under the command of General Marie Pierre Koenig (Marston, Counterinsurgency in Modern Warfare, p. 87). The FFI aided other Allied troops to advance through France and liberate Paris by subverting German efforts, capturing towns, bridges and villages as well as providing intelligence on German movements.

The inscription on the verso indicates that this poster was held by the London District Committee Communist Party. In1950, the Communist Party of Great Britain was divided into residential and industrial branches. By 1951, the London district had over 8,000 members (gcu.ac.uk).
You may also be interested in...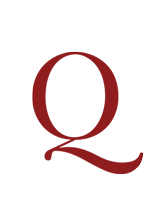 SENIOR, Nassau William.
Statement of the provision for the poor, and of the condition of the labouring classes, in a considerable portion of America and Europe … Being a preface to the foreign communications contained in the appendix to the Poor-Law Report.
First edition, presentation copy, inscribed at the head of the title 'The Earl of Radnor from the author'.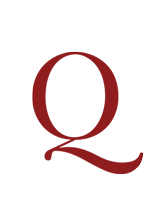 POSTLETHWAYT, Malachy.
Great-Britain's true system: wherein is clearly shewn, I. That an increase of the public debts and taxes must, in a few years, prove the ruin of the monied, the trading, and the landed interests. II. The necessity of raising the supplies to carry on the war, within the year. II. That such a design, however seemingly difficult, is very practicable: with a sketch of various schemes for that purpose. IV. An expedient which will support the public credit, in all times of public distress and danger. To which is prefixed, an introduction, relative to the forming a new plan of British politicks, with respect to our foreign affairs, and our connections on the continent. …
First edition of the last published work of that eighteenth-century British Mercantilist 'whose vision was undiluted by vestiges of humanitarism', most famous for his Universal Dictionary of Trade and Commerce (1751-1755), which was twenty years in the making (The New Palgrave).