LOUVAT, R.
Thousands of Frenchmen dead for resistance.
Lithograph in colour, 9¾ x 15 in (25 x 37.5 cm); Rubbed and creased in margins; inscription on verso 'London District Cttee C.P.'.
£75

Approximately:
US $96
€89
Added to your basket:
Thousands of Frenchmen dead for resistance.
This poster, along with two others designed by Louvat in 1944, was produced by the French Forces of the Interior (FFI), a name used by Charles de Gaulle for the French Resistance movement towards the end of the Second World War. In June 1944, the FFI was involved in the Allied invasion of Normandy and suffered heavy casualties. They were consequently ordered to consolidate on 23 June 1944 under the command of General Marie Pierre Koenig (Marston, Counterinsurgency in Modern Warfare, p. 87). The FFI aided other Allied troops to advance through France and liberate Paris by subverting German efforts, capturing towns, bridges and villages as well as providing intelligence on German movements.

The inscription on the verso indicates that this poster was held by the London District Committee Communist Party. In1950, the Communist Party of Great Britain was divided into residential and industrial branches. By 1951, the London district had over 8,000 members (gcu.ac.uk).
You may also be interested in...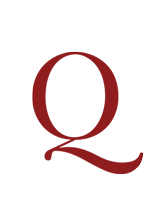 ROBERTS, Henry.
The dwellings of the labouring classes, their arrangement and construction, illustrated by a reference to the model houses of the Society for Improving the Condition of the Labouring Classes and other buildings recently erected, being an essay read January 21 1850 at the Royal Institute of British Architects. With plans and elevations of dwellings adapted to towns, as well as to the agricultural and manufacturing districts.
First edition of one of the most important publications on philanthropic housing by the architect and housing reformer Henry Roberts (1803-1876).
AMERICA'S ROLE IN WORLD BALANCE OF POWERA RARE EXAMPLE WITH UNIFORM VARIANTS [SAINTARD, Pierre-Louis de.]
Roman politique sur l'état présent des affaires de l'Amérique, ou Lettres de M***. à M***. Sur les moyens d'établir une paix solide & durable dans les colonies, & la liberté générale du commerce extérieur.
First edition of Saintard's influential work on the international balance of power, in which he considers the consequences of the presence of European colonial powers in North America. The text is presented as a series of letters dated from July to September 1756, on the eve of the Seven Years' War, and seeks to find a balance of power among the colonizing nations which would eliminate war and encourage commerce. To preserve peace in Europe, Saintard advocates the avoidance of conflict in the French and British colonies and freedom of the seas.