LOVELACE, Lady Ada Augusta.
[MENABREA, Luigi]. 'Sketch of the Analytical Engine invented by Charles Babbage Esq. By L. F. Menabrea of Turin, Officer of the Military Engineers, with Notes by the Translator' [in Scientific Memoirs 3. London: Richard & John E. Taylor, 1843.]
[London: Richard & John E. Taylor, 1843.]
Pp. 666-731 and one folding table, in: Scientific Memoirs 3 (1843). 8vo, pp. vi, 734, with 10 plates and one folding table. Contemporary red half-calf and marbled boards, spine lettered in gilt (extremities rubbed), old inscription at head of title (title with a couple of small stains).
£35000

Approximately:
US $47675
€39326
Added to your basket:
[MENABREA, Luigi]. 'Sketch of the Analytical Engine invented by Charles Babbage Esq. By L. F. Menabrea of Turin, Officer of the Military Engineers, with Notes by the Translator' [in Scientific Memoirs 3. London: Richard & John E. Taylor, 1843.]
First edition, journal issue, of the best contemporary description of Babbage's Analytical Engine, the first programmable (mechanical) computer.

Lovelace's famous 'Sketch' is in part a translation of a report by Luigi Menabrea of a series of lectures given by Babbage while he was in Turin. To Menabrea's text Lovelace added seven explanatory notes, making her version three times as long as the original. Two of these notes are essentially programs for the Analytical Engine; their inclusion has given rise to the claim that Lovelace was the first computer programmer, though Babbage had in fact written, but not published, the initial programs for the Engine.

'In the fall if 1841, after eight years of work, Babbage described his landmark Analytical Engine at a seminar in Turin. Although the Engine was never constructed, there is no doubt that in conception and design, it embodied all of the essential elements of what is recognized today as a general-purpose digital computer. L.F. Menabrea, an Italian military engineer who attended the seminar, reported the presentation the following year in an obscure Swiss serial, and Babbage urged Ada Lovelace to translate the report into English. In fact, Lovelace undertook a far larger task: adding to her translation a series of important explanatory "Notes" substantially longer than Menabrea's article' (Grolier, Extraordinary Women, p. 122).

'The discussions in Turin were the only public presentation before a group of competent scientists during Babbage's lifetime of those extraordinary forebears of the modern digital computer. It is an eternal disgrace that no comparable opportunity was ever offered to Babbage in his own country …

'By a series of particular examples, Babbage gradually led his audience to understand and accept the general principles of his engine. In particular, he explained how the machine could, as a result of its own calculations, advance or back the operation cards, which controlled the sequence of operations of the Engine, by any required number of steps. This was perhaps the crucial point: only one example of conditional operations within the Engine, it was a big step in the direction of the stored program, so familiar today to the tens of millions of people who use electronic computers.

'Babbage had certainly little hope of government comprehension or support in England but he was determined not to miss the slightest opportunity of securing recognition for his Engines … He set down his own thoughts in a letter written at about this time to Angelo Sismoda, whom he had often seen during the Turin meeting: 'The discovery of the Analytical Engine is so much in advance of my own country, and I fear even of the age, that it is very important for its success that the fact should not rest upon my unsupported testimony. I therefore selected the meeting at Turin as the time of its publication, partly from the celebrity of its academy and partly from my high estimation of Plana, and I hoped that a report on the principles on which it is formed would have been already made to the Royal Academy.' (Hyman, Charles Babbage (1982), pp. 181-190).

The collaboration 'between Byron's celebrity daughter and Babbage is one of the more unusual in the history of science … Ada's translation of Menabrea's paper, with its lengthy explanatory notes, represents the most complete contemporary account in English of the intended design and operation of the first programmable digital computer. Babbage considered this paper a complete summary of the mathematical aspects of the machine, proving "that the whole of the development and operations of Analysis are now capable of being executed by machinery." As part of his contribution to the project, Babbage supplied Ada with algorithms for the solution of various problems. These he had worked out years ago, except for one involving Bernoulli numbers, which was new. Ada illustrated these algorithms in her notes in the form of charts detailing the stepwise sequence of events as the hypothetical machine would progress through a string of instructions input from punched cards' (Swade, p. 165). These procedures, and the procedures published in the original edition of Menabrea's paper, were the first published examples of computer 'programs.'

'Ada Lovelace's notes were labelled alphabetically from A to G. In note G, she describes an algorithm for the Analytical Engine to compute Bernoulli numbers. It is considered to be the first published algorithm ever specifically tailored for implementation on a computer, and Ada Lovelace has often been cited as the first computer programmer for this reason. The engine was never completed so her program was never tested … The engine has now been recognised as an early model for a computer and her notes as a description of a computer and software.'

Lovelace's sketch was published both in periodical form, as here, and as a very rare offprint. The latter most recently sold for at auction for £75,000 (Sotheby's 2018). The journal issue is also extremely uncommon; we can trace only the Origins of Cyberspace copy (Christie's, 23 February 2005, lot 33, $10,800).

Extraordinary Women in Science & Medicine (Grolier Club 2013) 112; Origins of Cyberspace 62; Van Sinderen 55. Swade, The Cogwheel Brain: Charles Babbage and the Quest to Build the First Computer, 2000.
You may also be interested in...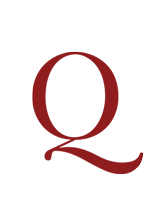 [WILKES, John.]
An Authentick account of the proceedings against John Wilkes, Esq; … containing all the papers relative to this interesting affair, from that gentleman's being taken into custody by his Majesty's messengers, to his discharge at the Court of Common Pleas; with an abstract of that jewel of an Englishmen, the Habeas Corpus Act …
First edition, quickly re-printed in Boston and Philadelphia.
[WILLIAMS, David.]
Lessons to a young prince, by an old statesman, on the present disposition in Europe to a general revolution. The fifth edition, with the addition of a lesson on the mode of studying and profiting by reflections on the French revolution, by the right honourable Edmund Burke.
First Dublin edition of this popular introduction to practical political philosophy by the Welsh polemicist, educationalist, and philosopher David Williams (1738–1816).