'HE DID NOT GROWL AND ROAR, ABOUT THE TAX ON INCOME'
LUFFMAN, John.
The Ministers. The Words by John Luffman. –– Tune, Ally Croker …
Engrav'd & publishd (sic) Feby 14. 1800 by J. Luffman, Sweeting's Alley, Royal Exchange
4to. engraved song (plate 6¾ x 4½ inches), with a small coloured emblematical heading with a crown ('Corona triumphalis') enclosed in a Garter and the text 'Obsequium hoc tempore amicos parit', a scroll at the top ('Liberty and Loyalty') surmounted by a bonnet-rouge (inscribed 'Defloccatus'); paper watermarked 'Hayes & Wise / 1799', one marginal tear repaired but in very good condition.
£250

Approximately:
US $349
€283
Sole edition, six six-line stanzas by the engraver, author and goldsmith John Luffman (fl. 1776-1820), beginning 'Inspire my Muse, propitious Gods! Do list to my invoking'.

My theme the rulers of our state, no matter whig or tory,
Who'd give their lives and fortunes too, to raise Britannia's Glory;
[Refrain] No Minsters e'er took such pains, from despot rule to save ye,
Charles Fox and North, were barley broth, but, these are richest gravy.

Windham, Spencer, Dundas, Grenville, and, 'chief of all', Pitt are praised. 'But just one verse for Johnny Bull, whom some have call'd a Nincum, / Because he did not growl and roar, about the Tax on Income'.

B.M. Catalogue of Political and Personal Satires, 9518.
You may also be interested in...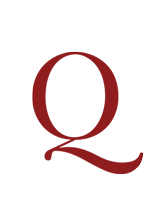 HOMERIC HYMN (THE)
to Aphrodite. A New Translation by F. L. Lucas, fellow of King's College, Cambridge. With ten Engravings by Mark Severin.
First edition, No. 308 of 750 copies. Cockalorum 177.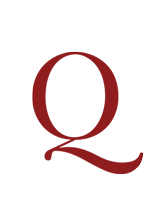 PRIOR, Matthew.
Poems on several Occasions.
First authorised edition, preceded by Curll's pirated collection of 1707. In the preface Prior complains that in Curll's edition poems by other authors have been misattributed to him and that some of his own poems are 'transcribed … so imperfectly, that I hardly knew them to be mine'. He divides the poems here into four categories, 'Public Panegyrics', 'Amorous Odes', 'Idle Tales', and 'Serious Reflections', but 'some of its most famous poems (Henry and Emma, An English Padlock, and Jinny the Just) do not easily fit into any one of these categories' (Oxford DNB).