LUNACHARSKI, Anatoli Vasilyevich.
Lenin (Ocherki).
Moscow, "Krasnaia Nov", 1924.
Large 8vo, pp. 49, [3]; evenly lightly browed; a fine copy in the original publisher's wrappers, elegantly designed and printed in red and black.
£200

Approximately:
US $279
€228
Rare first edition of this assembly of three speeches by the Marxist philosopher, playwright, literary critic and the first Soviet people's commissar for education. The first was given at Lenin's funeral, the second speech is on Lenin and the youth, the last on Lenin and art. Unlike other Bolsheviks Lunacharski supported avant-garde and radical modernist tendencies in Russian art. The Macmillan Encyclopedia of Philosophy calls him a Nietzschean Marxist.

Not in OCLC, or RLIN.
You may also be interested in...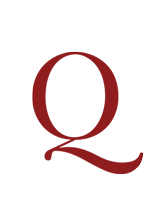 [MEXICO.]
Observaciones imparciales acerca de la administracion financiera en la época del gobierno provisional.
First edition. Written by 'varios mexicanos' (p. 73), this work takes the form of a series of observations on the Mexican economy at a time when relations between Mexico and the United States were deteriorating. 'Annexation was in fact approved by the United States Congress in February 1845, and thereafter the pace of events quickened. Mexican public opinion, both conservative and liberal, was inflamed against the aggressive politicians in Washington, but the new president, General Herrera, soon found that the financial and military state of the country made resistance hopeless and that help from Europe would not be forthcoming' (Bethell II p. 441).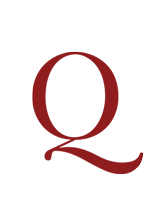 PARETO, Vilfredo.
Trasformazione della Democrazia.
First collected edition of four articles originally published in the Rivista di Milano between 5 May and 20 July 1920: 'Generalità', 'Sgretolamento della Sovranità centrale', 'Il Ciclo plutocratico', and 'I Sentimenti', with an appendix in which Pareto relates the pieces to the theory set out in his Trattato di Sociologia (1916). Along with the articles collected in Fatti e Teorie (1920), these represent the application, with some adaptation, of his major sociological ideas to history and contemporary development. They are an important source for his political ideas at the end of his life, when he engaged, ambiguously, with Fascism. See Placido Bucolo, The Other Pareto, pp. 248–53.