MABLY, Gabriel Bonnot, Abbé de.
Observations on the Romans. Written originally in French …
London: Printed for R. Griffiths … 1751.
8vo., pp. [8], 240, with half-title; some minor soiling to the lower edge of the first few leaves, else a fine copy in contemporary speckled sheep, spine gilt with red morocco label.
£875

Approximately:
US $1081
€971
Added to your basket:
Observations on the Romans. Written originally in French …
First English edition of this Roman history (first published in the same year in Geneva as Observations sur les Romains). Mably studies episodes from the pre-imperial era (the seven kings, Gracchi and Punic wars), before skimming the vast majority of imperial dynastic rule to finish with a chapter on Constantine and the fall of the Western empire. In keeping with contemporary fashion, Mably cites Rome's 'boundless avarice' as the chief agent behind its decline. Indeed, the translator's introduction cites a glowing review from Nouvelles Literaires (April 1751) which aligns Mably's Observations with Montesquieu's Considerations (1734), and describes it as a worthy companion to that celebrated work. Gibbon too was familiar with Mably: 'his accurate distinction of times gives him a merit to which even Montesquieu is a stranger'.

Born into a noble family, Mably came to dedicate himself to intellectual pursuits after abortive, yet instructive, periods in seminary education and the diplomatic corps. He was an outspoken republican, yet wary of the propensity of revolutions to encourage atrocity. He became friendly with John Adams, founding father of the American constitution, when Adams was in Paris in the early 1780s, and they were known to enjoy lively debates on the practical realities of post-revolutionary society. Mably, keen to write a book on the American Revolution, found encouragement in Adams that resulted in Remarks concerning the Government and Laws of the United States of America: in Four Letters addressed to Mr. Adams (1785).



You may also be interested in...
PLINY UPDATED, WITH CHARMING ENGRAVINGS PLINY, the Elder.
C. Plini secundi des wijdt-vermaerden natur-kondigers vijf boecken. Handelende van de nature. I. Vande menschen. II. Vande viervoetige en kruypende dieren. III. Vande vogelen. IV. Vande kleyne beestjes of ongedierten. V. Vande visschen, oesters, kreesten ...
One of several Dutch editions of selections from Pliny's Natural History to appear in the half-century following the publication of the first Dutch translation in 1610. The present edition, like many of the others, is enlarged to include much information not available to Pliny (the additions are printed in italics). Comprising extracts from Books 7–11 of the Natural History (on human beings, quadrupeds, birds, small animals and fishes respectively), it is especially notable for the many charming engravings of exotic birds and animals, some of them newly-discovered, in particular the orangutan ('Indianschen satyr'), the armadillo, the ant-eater, the dodo, and the tree dragon.
 
COPAC records the British Library copy only. Worldcat records no copies in the US.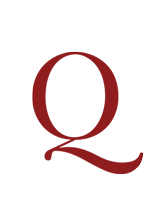 IAMBLICHUS et al. (Marsilio FICINO, translator).
De mysteriis Aegyptiorum, Chaldaeorum, Assyriorum ...
A collection of works by Neoplatonist philosophers and of Hermetic texts translated into Latin and edited by the great Italian humanist Marsilio Ficino (1433-1499). The principle text is Ficino's Latin translation of the De mysteriis of Iamblichus (d. c.330), a Syrian Neoplatonist philosopher who studied under Porphyry, whose work is a defence of ritualistic magic and an important source for fourth-century superstition. It is followed here by Ficino's translations of Proclus's 5th-century commentary on Plato's Alcibiades, of a number of works on the soul, sacrifice and sobriety attributed to Porphyry, and of the De daemonibus of the 11th-century Byzantine philosopher Michael Psellus. The collection ends with two Hermetic texts: Ficino's translation of Poimandres and a version of Asclepius attributed to Lucius Apuleius. The Lyon printers De Tournes, père et fils, published several editions of this popular collection, in 1549, 1552, 1570, and 1577.