MABLY, Gabriel Bonnot, Abbé de.
Observations on the Romans. Written originally in French …
London: Printed for R. Griffiths … 1751.
8vo., pp. [8], 240, with half-title; some minor soiling to the lower edge of the first few leaves, else a fine copy in contemporary speckled sheep, spine gilt with red morocco label.
£875

Approximately:
US $1148
€978
First English edition of this Roman history (first published in the same year in Geneva as Observations sur les Romains). Mably studies episodes from the pre-imperial era (the seven kings, Gracchi and Punic wars), before skimming the vast majority of imperial dynastic rule to finish with a chapter on Constantine and the fall of the Western empire. In keeping with contemporary fashion, Mably cites Rome's 'boundless avarice' as the chief agent behind its decline. Indeed, the translator's introduction cites a glowing review from Nouvelles Literaires (April 1751) which aligns Mably's Observations with Montesquieu's Considerations (1734), and describes it as a worthy companion to that celebrated work. Gibbon too was familiar with Mably: 'his accurate distinction of times gives him a merit to which even Montesquieu is a stranger'.

Born into a noble family, Mably came to dedicate himself to intellectual pursuits after abortive, yet instructive, periods in seminary education and the diplomatic corps. He was an outspoken republican, yet wary of the propensity of revolutions to encourage atrocity. He became friendly with John Adams, founding father of the American constitution, when Adams was in Paris in the early 1780s, and they were known to enjoy lively debates on the practical realities of post-revolutionary society. Mably, keen to write a book on the American Revolution, found encouragement in Adams that resulted in Remarks concerning the Government and Laws of the United States of America: in Four Letters addressed to Mr. Adams (1785).



You may also be interested in...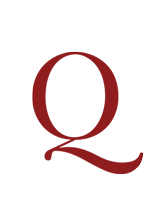 MIRABEAU, Honoré Gabriel Riquetti, comte de.
De la Banque d'Espagne, dite de Saint-Charles.
First edition. McCulloch describes De la Banque D'Espagne as an "energetic remonstrance against the establishment of the bank in question, which had the consequences foretold by Mirabeau" (McCulloch, p. 188). The second work is a letter on the same subject often found bound up together.
JACOBSON, Ken, and Jenny JACOBSON.
Carrying Off the Palaces: John Ruskin's Lost Daguerreotypes.
The inspiration for this book was a remarkable discovery made by the authors at a small country auction in 2006. One lightly regarded lot was a distressed mahogany box crammed with long-lost early photographs. These daguerreotypes were later confirmed as once belonging to John Ruskin, the great 19th-century art critic, writer, artist and social reformer. Moreover, the many scenes of Italy, France and Switzerland included the largest collection of daguerreotypes of Venice in the world and probably the earliest surviving photographs of the Alps.