MABLY, Gabriel Bonnot, Abbé de.
Observations on the Romans. Written originally in French …
London: Printed for R. Griffiths … 1751.
8vo., pp. [8], 240, with half-title; some minor soiling to the lower edge of the first few leaves, else a fine copy in contemporary speckled sheep, spine gilt with red morocco label.
£875

Approximately:
US $1223
€994
First English edition of this Roman history (first published in the same year in Geneva as Observations sur les Romains). Mably studies episodes from the pre-imperial era (the seven kings, Gracchi and Punic wars), before skimming the vast majority of imperial dynastic rule to finish with a chapter on Constantine and the fall of the Western empire. In keeping with contemporary fashion, Mably cites Rome's 'boundless avarice' as the chief agent behind its decline. Indeed, the translator's introduction cites a glowing review from Nouvelles Literaires (April 1751) which aligns Mably's Observations with Montesquieu's Considerations (1734), and describes it as a worthy companion to that celebrated work. Gibbon too was familiar with Mably: 'his accurate distinction of times gives him a merit to which even Montesquieu is a stranger'.

Born into a noble family, Mably came to dedicate himself to intellectual pursuits after abortive, yet instructive, periods in seminary education and the diplomatic corps. He was an outspoken republican, yet wary of the propensity of revolutions to encourage atrocity. He became friendly with John Adams, founding father of the American constitution, when Adams was in Paris in the early 1780s, and they were known to enjoy lively debates on the practical realities of post-revolutionary society. Mably, keen to write a book on the American Revolution, found encouragement in Adams that resulted in Remarks concerning the Government and Laws of the United States of America: in Four Letters addressed to Mr. Adams (1785).



You may also be interested in...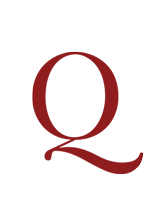 MEURSIUS, Joannes.
Rerum Belgicarum libri quatuor. In quibus Ferdinandi Albani sexennium, belli Belgici principium. Additur quintus, seorsim anteà excusus, in quo induciarum historia; & eiusdem belli finis.
First edition. The first four books narrate the repressive governorship of the duke of Alva (1567–73), who was sent to the Netherlands to secure Spanish rule after the collapse of the rebellion of 1566–67. An earlier version of the fifth book, which ends with the truce agreed in 1609 between Spain and the United Provinces, had appeared as Rerum Belgicarum liber unus in 1612, but was withdrawn in the face of vehement criticism. The author, a classical scholar and close friend of Grotius, was appointed historiographer to the States General in 1611 and was tutor to Oldenbarnevelt's sons.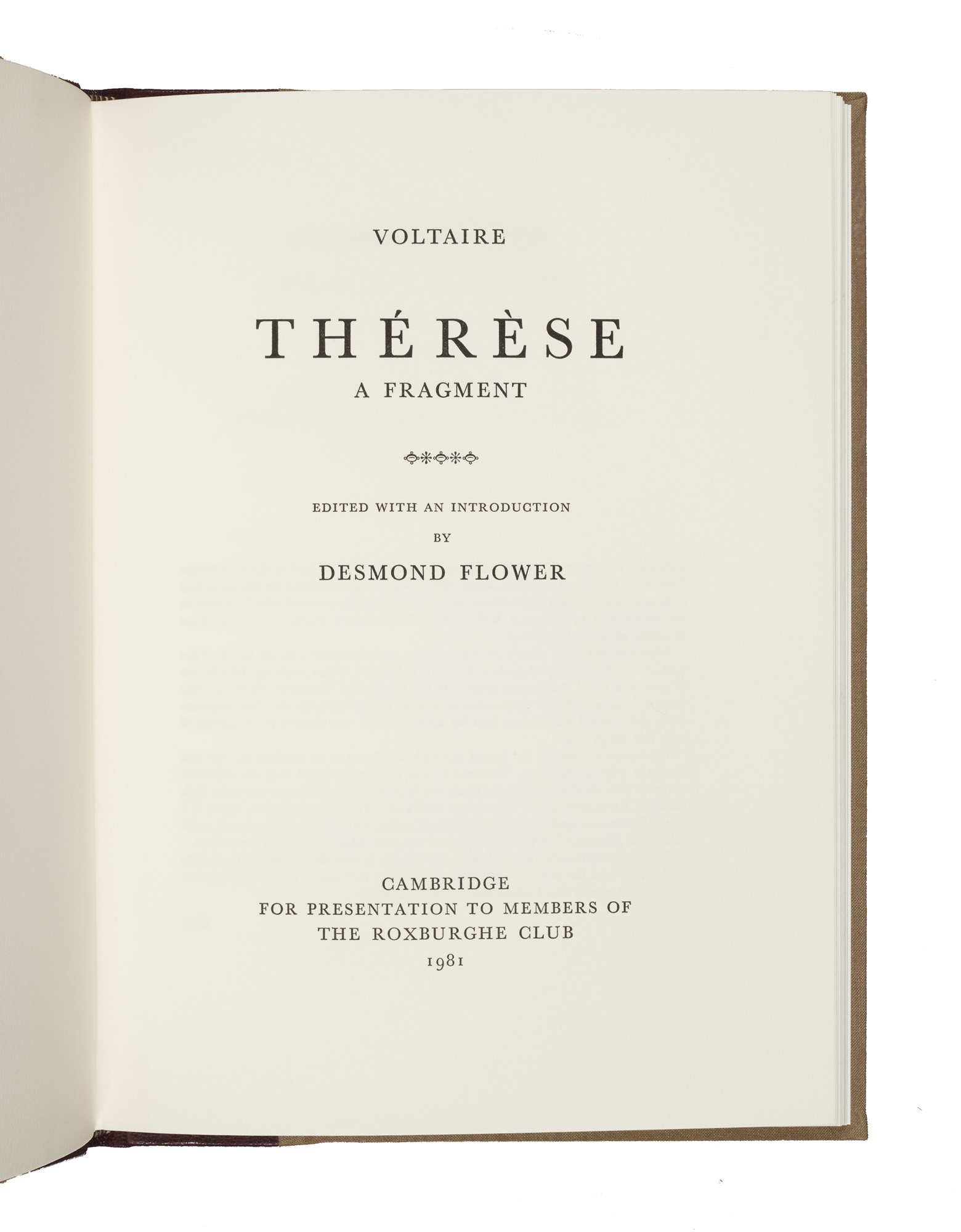 VOLTAIRE. FLOWER, Desmond, ed.
Thérèse, a fragment.
Edited with an introduction by Desmond Flower. The Roxburghe Club, 1981. A facsimile reproduction, with transcription, of the eight pages of autograph manuscript which are all that survive of Therèse, a play written when Voltaire was nearing the height of his powers. Desmond Flower's introduction outlines the circumstances of the play's creation and considers why it was never publicly performed.