PREFACE BY DR. JOHNSON
MACBEAN, Alexander.
A Dictionary of ancient Geography, explaining the local Appellations in sacred, Grecian, and Roman History; exhibiting the Extent of Kingdoms, and Situations of Cities, &c. And illustrating the Allusions and Epithets in the Greek and Roman Poets. The Whole established by proper Authorities, and designed for the Use of Schools ...
London, G. Robinson and T. Cadell, 1773.
8vo, pp. iv, [628], printed in double columns; a very good copy in contemporary speckled calf, some surface wear, upper joint and extremities of spine neatly restored; from the library of the Earls of Granard, with contemporary ink signature on the title and engraved armorial bookplate.
£1750

Approximately:
US $2313
€1961
First edition. Alexander Macbean was one Dr. Johnson's Dictionary scribes. To Mrs. Thrale's inquiry concerning him Johnson replied: 'Madam, he is a Scotchman; he is man of great learning … he knows many languages … I advised him to write a geographical dictionary; but I have lost all hopes … since I found he gave as much labour to Capua as to Rome' (Hazen). Johnson expresses rather more admiration for the book in the Preface that he wrote for the author: 'We have hitherto had very little assistance in ancient Geography …. A work like this has long been wanted: I would willingly flatter myself that the want is now supplied …'

Alston XI, 118; O'Neill M-1; Fleeman 73.6MD; Courtney & Nichol Smith, p. 116; Hazen, Prefaces & Dedications, pp. 132-6.
You may also be interested in...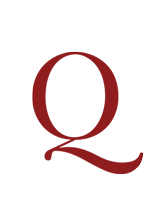 PIOZZI, Hester Lynch.
British Synonymy; or, an Attempt at regulating the Choice of Words in familiar Conversation. Inscribed, with Sentiments of Gratitude and Respect, to such of her foreign Friends as have made English Literature their peculiar Study … In two Volumes …
First edition of a fascinating collection of short essays on synonyms, intended as a help to her husband and his foreign friends. Mrs. Piozzi began work on her Synonymy in early 1792, and by August was hard at the grindstone: 'ten pages o' Day copying, besides a little Composition now and then to stretch and swell … I should like to make it two thin Octavos like Brown's Estimate and sell it like Merlin as dear as I can' (letter to Queeney of 22 August). Through her friend Arthur Murphy, the Robinsons eventually offered £300 for the manuscript, requiring 400 pages per volume, and the work, delayed by Mr. Piozzi's gout, appeared in April 1794 (and was devoured by Horace Walpole by the 16th of that month – Hazen 3254).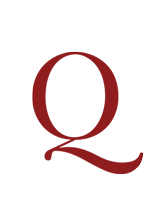 LIVING AUTHORS IN 1798 [RIVERS, David].
Literary Memoirs of living Authors of Great Britain, arranged according to an alphabetical Catalogue of their Names; and including a List of their Works, with occasional Opinions upon their literary Character … In two Volumes …
First edition of a collection of literary biographies, including perhaps the earliest brief life of Coleridge, whose first volume of Poems had appeared in 1796: