PREFACE BY DR. JOHNSON
MACBEAN, Alexander.
A Dictionary of ancient Geography, explaining the local Appellations in sacred, Grecian, and Roman History; exhibiting the Extent of Kingdoms, and Situations of Cities, &c. And illustrating the Allusions and Epithets in the Greek and Roman Poets. The Whole established by proper Authorities, and designed for the Use of Schools ...
London, G. Robinson and T. Cadell, 1773.
8vo, pp. iv, [628], printed in double columns; a very good copy in contemporary speckled calf, some surface wear, upper joint and extremities of spine neatly restored; from the library of the Earls of Granard, with contemporary ink signature on the title and engraved armorial bookplate.
£1750

Approximately:
US $2475
€2004
First edition. Alexander Macbean was one Dr. Johnson's Dictionary scribes. To Mrs. Thrale's inquiry concerning him Johnson replied: 'Madam, he is a Scotchman; he is man of great learning … he knows many languages … I advised him to write a geographical dictionary; but I have lost all hopes … since I found he gave as much labour to Capua as to Rome' (Hazen). Johnson expresses rather more admiration for the book in the Preface that he wrote for the author: 'We have hitherto had very little assistance in ancient Geography …. A work like this has long been wanted: I would willingly flatter myself that the want is now supplied …'

Alston XI, 118; O'Neill M-1; Fleeman 73.6MD; Courtney & Nichol Smith, p. 116; Hazen, Prefaces & Dedications, pp. 132-6.
You may also be interested in...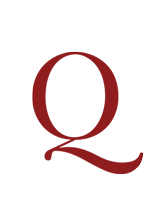 'VERY MODISH AMONG THE NOBILITY' CASOTTI, [Laurentio].
A New Method of teaching the Italian Tongue to Ladies and Gentlemen. Wherein all the Difficulties are explain'd, in such a Manner, that every one, by it, may attain the Italian Tongue to Perfection, with a marvellous Facility, and in a very short Time …
First and only edition, very rare, the only publication by Casotti, 'Italian Minister, and Professor', dedicated to Henry Petty, Baron Shelburne, (1675-1751) but printed at the author's expense.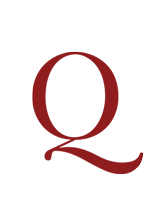 THE FOUNDATION OF STRUCTURALISM SAUSSURE, Ferdinand de.
Cours de Linguistique générale.
Rare first edition. In general the study of language in the 19th century concerns philology. While great steps were made at the beginning of that century to put the study of language on a scientific basis, the vital distinction was not made between philology and non-historical linguistics. Saussure made this distinction and gave it its classic formulation. Consequently, for all subsequent linguistics, and especially structuralism, that linguistic theory in which freedom from the influence of philology is most enjoyed, Saussure's position is that of a major thinker and of a founding father.