THE LUTE MADE EASY
MACE, Thomas.
Musick's Monument; or, a Remembrancer of the best Practical Musick, both Divine, and Civil, that has ever been known, to have been in the World ...
London, Printed by T. Ratcliffe, and N. Thompson, for the Author, and are to be sold by himself, at his house in Cambridge, and by John Carr … 1676.
Folio, pp. [20], 272, with the engraved portrait of the author by William Faithorne after Henry Cooke (neatly inlaid and possibly supplied), three full-page engraved illustrations, one engraving in the text, and many pages of lute music in tablature from movable type; title-page slightly foxed, a few spots and stains, but a very good copy in late nineteenth-century polished panelled calf, gilt; bookplate of Kennett of the Dene, booklabel of John Charrington; slipcase.
£6200

Approximately:
US $7956
€7229
Added to your basket:
Musick's Monument; or, a Remembrancer of the best Practical Musick, both Divine, and Civil, that has ever been known, to have been in the World ...
First edition of 'one of the most important and informative source-books for English seventeenth-century instrumental music which we possess' (Grove, 5th edition). The author was a clerk of Trinity College, Cambridge, and an acknowledged master of the lute. The first part of the book concerns Church Psalms, their poetry and music. The second and longest is the 'civil Part: or, the Lute made easie'. There are directions for choosing, tuning, repairing, performing on, and composing for the lute, and numerous examples in tablature (pp. 32-230). The final part is devoted to the viol and 'musick in general'. For a serious treatise Musick's Monument is written in an unusually informal, personal style that leaves the reader with a striking impression of Mace's 'love of his art', his patience in adversity, and 'his devout and amiable disposition' (Grove). At the front are a number of dedicatory epistles in verse, including one 'by way of answer to some, who seem to dislike my way of rhyming'.

Mace was born in about 1613 and lived into the reign of Queen Anne: 'he could have sat on Shakespeare's knee, and ... he could have complimented the young Handel on the great promise of his genius' (Watson). During the parliamentary siege of York he was resident in the loyal city where he heard the 'most excellent Singing of Psalms'. Later at Cambridge he seems to have been involved with early public concerts, and one of the plates is a plan for a Musick-Roome with galleries for auditors, but it was never built.

At some time Mace suffered two broken arms, and as he grew older he became almost totally deaf, a terrible disability for a teacher and performer. In order to lessen the effects of his infirmities, he devised a lute with 50 strings which he called the 'dyphone' or double-lute (half lute and and half theorbo). He could hear himself playing the double-lute by placing his teeth 'close to the edge of it'. Then 'I hear all I play distinctly, so that it is to me, I thank God, one of the principal refreshments and contentments I enjoy in this world'. One of the full-page engravings shows the double-lute, and another a table organ, also of Mace's devising.

Sadly for Mace growing deafness was not his only problem, for his beloved lute had fallen out of fashion, overwhelmed by a new enthusiasm for 'scolding' violins. Musick's Monument, published by subscription, was probably one consequence of his declining fortunes. Subscribers – many from York and from Cambridge – included the Vice-Chancellor, masters of seven colleges, Henry More, Isaac Newton, James and Thomas Lawes, and in London 'Hum: Salt, the Printer-Composer of this Book', apparently otherwise unrecorded, whose skill Mace praises in 'An Advertisement concerning the Value and Price of this Book'. The price to subscribers was 12s. which was to be increased three months after publication, 'there being not many of them printed'.

Henry Watson, 'Thomas Mace, the Man; the Book; and the Instruments' (with plates transcribing some examples of lute tablature into modern notation), Proceedings of the Musical Association, 1908-9, pp. 88-107; Wing M 120.
You may also be interested in...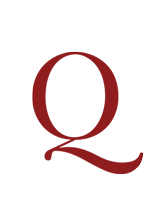 OPERATIC HARBINGER OF THE FRENCH REVOLUTION,FROM GLUCK'S LIBRARY [VOGEL, Johann Christoph.]
Démophon.
A contemporary scribal manuscript of Johann Christoph Vogel's opera Démophon, from the library of Christoph Willibald Gluck.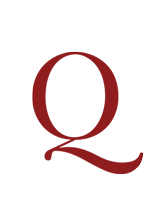 AN INFLUENCE ON SCHUBERT [GOETHE.] REICHARDT, Johann Friedrich.
Goethe's Lieder, Oden, Balladen und Romanzen mit Musik von J. F. Reichardt. Erste [ - Vierte] Abtheilung.
Very rare first complete edition of Reichardt's musical settings of Goethe's poetry, comprising 128 settings of which 39 appear here for the first time.