MACHIAVELLI, Niccolò.
De historische en politique werken.
's Gravenhage, Boucquet, 1703-1705.
Five vols, 8vo; with two engraved title-pages (one for the Histories and one for the Prince) and a set of 12 engraved plates illustrating the Histories, each accompanied by a caption; a very good copy, in contemporary half vellum, boards with pink floral pattern, spines lettered in ink; modern pen ownership inscription to the front free endpaper of the first volume.
£4000

Approximately:
US $5598
€4560
Rare first edition in Dutch of Machiavelli's complete works, preserved in all its five parts. The set includes the Historie van Florence (1703, translation of the Istorie fiorentine, two parts), De Prins (1705, the first appearance of a new translation of the Prince, after that of 1615 made by Adam van Zuylen van Nijevelt; it is followed here by other shorter works by Machiavelli) and De Republicq (1704, translation of the Discorsi, two parts).

The Prince, translated by Daniel Ghys, is prefaced by the commentary of the French translator Abraham Nicolas Amelot de la Houssaie, his dedication to the Grand Duke of Tuscany, Machiavelli's own letter to Lorenzo de' Medici, and Ghys's introduction.

This translation of the Prince marks a significant shift in the attitude towards Machiavelli which occurred at the beginning of the eighteenth century. Instead of excuses or rhetorical devices bent on distancing translators and editors from the stance of the compromising Florentine, which had been the case for the first Dutch translation of 1615, here Ghys begins with an outright defence of Machiavelli, who 'feared God, loved harmony, order, justice and discipline in the state, [and whose] intention was to rid mankind of idleness and voluptuousness. It was precisely Machiavelli who showed the activities of eminent persons in the "honest affairs of a republic"' (E. Haitsma Mulier, 'A controversial republican', in Machiavelli and Republicanism, Cambridge, Cambridge Univ. Press, 1999, p. 252). The Prince is embraced without embarrassment, and so is the nuanced, refined political science of the Discorsi, with its open republicanism.

Muller, 780 (2 parts of only); De Vries, 185; Scheepers I, 496. OCLC finds no copies in the US and, in the UK, a partial copy at the British Library (parts 1 and 2 only).
You may also be interested in...
MELANCHTHON'S VIEWS ON PLATO: A VERY RARE PRINTING [MELANCHTHON, Philipp]. LAGUS, Konrad.
Oratio de Platone.
Only edition, exceedingly rare (one copy only in the US), of the main extant source for Melanchthon's views on Plato. 'Melanchthon's view of Plato is known primarily from a Latin speech, which he asked Conrad Lagus to deliver' (Hartfelder).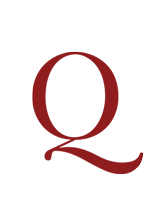 THE VERY RARE FIRST ITALIAN EDITION ROUSSEAU, Jean-Jacques.
Du contract social, ou, Principes du droit politique.
First edition printed in Italy, very rare, of Rousseau's Contrat social.