READING ADAM SMITH AT THE CAPE OF GOOD HOPE
[MACKINTOSH, William].
Des Herrn Mackintosh's Reisen durch Europa, Asia und Africa, worinnen die Charaktere, Gebräuche, Sitten und Geserze der Bewohner dieser Länder, nebst den darinnen vorhandenen Natur- und Kunst-Producten beschrieben werden; aus dem Englischen übersetzt und mit Ammerkungen versehen.
Leipzig, Friedrich Gotthold Jacobäer, 1785.
Two vols, 8vo, pp. xxiv, 390; [iv], 494, [2] blank; light foxing throughout, the first and last few leaves of both volumes a little soiled with some light damp-staining, withal a good copy untrimmed in recent marbled paper boards, spines gilt with gilt paper lettering-pieces.
£750

Approximately:
US $1049
€850
First edition in German (first English 1782). Composed of seventy-two letters written during the course of a trip to India, dealing largely with the government and economies of the East Indies. In letter 25, (pp. 134-140), Mackintosh reports that at the Cape of Good Hope in April 1799, one Daniel Barwell lent the author his copy of Adam Smith's Wealth of Nations – 'a work of great labour and ingenuity; I had heard of it, and anxiously desired to see it, because it treated of such commercial and political matters as have long furnished a subject of speculation in my solitude … It is a performance that every statesman and legislator should study and digest. – Yet I have presumed to differ in opinion, in a few instances, from that great source of knowledge' (I, 206-7). The 'Observations', written 'on a cursory reading' of Smith, are provided in an lengthy appendix in volume II (pp. 426-494), which juxtaposes quotations with insightful commentary, especially on the relationship of labour and value, and real and nominal prices. Macintosh presented a copy of his Travels to Smith ('With Mr. MacIntosh's compliments … Mr. M – having been abroad when these letters were printed, had not an opportunity of transmiting [sic] them in manuscripts').

Travels in Europe, Asia and Africa was translated into French in 1786. Though DNB, Halkett & Laing, Kress and Allibone all name William Thomson (1746-1817) as the author, Thomson was a clergyman in Perthshire until October 1778, and his role was most probably editorial.

This edition not found in any reference work consulted; see Goldsmiths' 12256, Kress B.523, Mizuta, Adam Smith's Library, 1660, and Zachs 314 for the first edition.
You may also be interested in...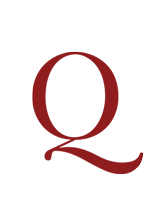 WALRAS, Léon.
Études d'économie sociale (Théorie de la Répartition de la Richesse sociale).
This, the second, definitive edition differs from the first (1896) in containing the 'Souvenirs du Congrès de Lausanne'. The congress on taxation in Lausanne in 1860, at which Walras read a paper, was a climacteric in his career. In the audience was Louis Ruchonnet, who later became chief of the department of education of the Canton de Vaud and, in 1870, founded a chair of political economy at the faculty of law of the University of Lausanne which he offered to Walras. Though students of law were hardly accessible to innovations in mathematical economics, Walras found in Lausanne the peace and security that enabled him to produce his most important work.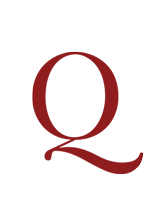 [SAY.] HODGSON, Adam.
A Letter to M. Jean-Baptiste Say, on the comparative Expense of free and slave Labour.
First edition, presentation copy, inscribed 'With the Author's best respects' on p. [iii]. Four years after the fourth edition of the Traité d'économie politique, Hodgson, an Anglican Evangelical writing on behalf of the Liverpool branch of the Society for Mitigating and Gradually Abolishing Slavery, upbraids Say for having denounced 'the slave-system as unjustifiable' while admitting 'that in a pecuniary point of view it may be the most profitable' (p. 1). Say (whose reply was published at the end of the second edition, also 1823) later agreed with Hodgson's case for the uneconomical nature of slavery.