BOUND FOR THE EDITOR
MADELENET, Gabriel.
Carminum libellus. Parisiis, apud Claudium Cramoisy... M. DC. LXII.
Paris, 1662.
12mo., ruled in red, title printed in red and black; bound in French contemporary red morocco, panelled sides, fleurons at corners, arms in centre of Louis-Henri de Loménie de Brienne (1636-1698; Olivier 1072, 2) with the crest of the fairy Melusine in a tub, spine in compartments with his monogram (ibid. 1072, 4), edges gilt.


£2250

Approximately:
US $2797
€2492
Added to your basket:
Carminum libellus. Parisiis, apud Claudium Cramoisy... M. DC. LXII.
First edition, the author's only book, edited after his death by Loménie de Brienne, this copy ruled in red and bound for the editor with his arms.

The poems are addressed to the great names of seventeenth-century France - Louis XII and Louis XIV, Richelieu, Mazarin, Foucquet, the duc de Gramont, and Queen Christina. And they earned the writer an inflated reputation: "Balzac le comparait à Horace; Costar déclarait voir en lui le premier homme pour les vers lyriques; Nicolas Bourbon s'écria en le lisant: Ubi tamdiu latuisti?" (Biog. Univ.).

Loménie de Brienne was Secretary of State for Foreign Affairs under Louis XIV. On his bindings, see Dr. Robert Birley in The Library, 5th Series, vol. XVII, no. 2, p. 114 ff.

NUC lists two copies - Harvard and Yale.
You may also be interested in...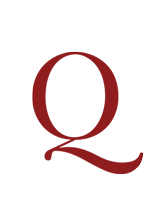 PRESENTED TO 'A JUST AND CLEAR-SIGHTED JUDGE OF ART' DENNIS, John.
The select Works … in two Volumes … London, Printed by John Darby … 1718. [With:]

–––––––––––––. Original Letters, familiar, moral and critical … in two Volumes … London: Printed for W. Mears … 1721.
First editions. Dennis, best known for his critical writings, was also a poet and a moderately successful author of plays, and all three genres are represented in his Select Works, including his tragedies Iphigenia and Appius and Virginia, and his influential essay The Grounds of Criticism in Poetry. A letter from Dennis to Thomas Parker, Lord High Chancellor and afterwards first Earl of Macclesfield, a notable patron of the arts and sciences, suggests that Select Works was a presentation copy: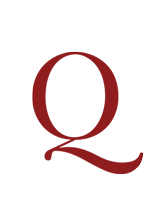 [BROWN or BROWNE, Nicholas].
The North-Country-Wedding, and the Fire, two Poems in blank Verse …
First and only edition, rare, of the only published work by the Fermanagh-born poet and clergyman Nicholas Brown (1699-1734), misattributed by ESTC to his father. Both pieces are burlesques in the manner of Philips's The Splendid Shilling, but have their own merit, and were reprinted by Matthew Concanen in his Miscellaneous Poems … by several Hands (1724).