BOUND FOR THE EDITOR
MADELENET, Gabriel.
Carminum libellus. Parisiis, apud Claudium Cramoisy... M. DC. LXII.
Paris, 1662.
12mo., ruled in red, title printed in red and black; bound in French contemporary red morocco, panelled sides, fleurons at corners, arms in centre of Louis-Henri de Loménie de Brienne (1636-1698; Olivier 1072, 2) with the crest of the fairy Melusine in a tub, spine in compartments with his monogram (ibid. 1072, 4), edges gilt.


£2250

Approximately:
US $3148
€2565
First edition, the author's only book, edited after his death by Loménie de Brienne, this copy ruled in red and bound for the editor with his arms.

The poems are addressed to the great names of seventeenth-century France - Louis XII and Louis XIV, Richelieu, Mazarin, Foucquet, the duc de Gramont, and Queen Christina. And they earned the writer an inflated reputation: "Balzac le comparait à Horace; Costar déclarait voir en lui le premier homme pour les vers lyriques; Nicolas Bourbon s'écria en le lisant: Ubi tamdiu latuisti?" (Biog. Univ.).

Loménie de Brienne was Secretary of State for Foreign Affairs under Louis XIV. On his bindings, see Dr. Robert Birley in The Library, 5th Series, vol. XVII, no. 2, p. 114 ff.

NUC lists two copies - Harvard and Yale.
You may also be interested in...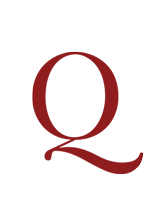 AMERICA'S ROLE IN WORLD BALANCE OF POWERA RARE EXAMPLE WITH UNIFORM VARIANTS [SAINTARD, Pierre-Louis de].
Roman politique sur l'état présent des affaires de l'Amérique, ou Lettres de M***. à M***. Sur les moyens d'établir une paix solide & durable dans les colonies, & la liberté générale du commerce extérieur.
Rare first edition of Saintard's influential work on the international balance of power, in which he considers the consequences of the presence of European colonial powers in North America. The text is presented as a series of letters dated from July to September 1756, on the eve of the Seven Years' War, and seeks to find a balance of power among the colonizing nations which would eliminate war and encourage commerce. To preserve peace in Europe, Saintard advocates the avoidance of conflict in the French and British colonies and freedom of the seas.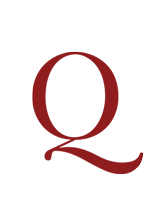 BAUDEAU, Nicolas, Abbé.
Eclaircissements demandés à M. N**, sur les Principes Economiques, & sur ses projets de législation; au nom des Propriétaires fonciers & des Cultivateurs François.
I: Rare first separate edition, first published in the Nouvelles Ephémérides, volume V, 1775, 'extrait des nouvelles éphémérides économiques' printed on verso of the cancel title. Daire considers this work to be the finest polemic of the Physiocratic school. Written following the publication of Necker's Sur la législation et le commerce des grains (1775), Baudeau here presents, in magnificent style, the arguments of the Physiocrats against Necker's theories.