WITH PROOF SHEETS CONTAININGTHE AUTHOR'S MANUSCRIPT CORRECTIONS
MAINE DE BIRAN. [MARIE FRANÇOIS PIERRE GONTHIER DE BIRAN.]
Influence de l'Habitude sur la Faculté de Penser.
Paris, Henrichs, 1803.
8vo., pp. xii, 402, a very fresh copy, uncut as issued, preserving the original blue paper back strip (with printed paper label) and lower wrapper, upper wrapper renewed to match.
£2000

Approximately:
US $2578
€2313
Added to your basket:
Influence de l'Habitude sur la Faculté de Penser.
First edition of Maine de Biran's first major work, in which he draws a distinction between what he calls passive habits, i.e. sensations and impressions which become dulled with repetition, and active habits, i.e. those which are conscious, and willed. "The effect of this, which was borne out by his later writings, was that he maintained the importance of man as a reflective being whose soul, or ego, resides in the will, who is not formed solely by external circumstances but is free to exercise intellectual and moral choice, and whose best path to an understanding of the truth lies through observation and study of his own, even his own hidden, personality" (Oxford Companion to French Literature).

The endpapers of this copy comprise proof-sheets of pp. 209-10 and 213, marked up with MS corrections in Maine de Biran's hand; the published form of the sheets in the book itself differs considerably. Substantive changes include an extra line of text to the foot-note on p. 209, and the substitution of les facultés de la penseé for les facultés du cerveau on p. 210.
You may also be interested in...
[ITALIAN.]
[BOOK OF COMMON PRAYER.] Il Libro delle Preghiere publiche ed Amministrazione de Sacramenti, ed altri Riti e Cerimonie della Chiesa, secondo l'Uso della Chiesa Anglicana; insieme col Saltero over i Salmi di David, come hanno da esser recitati nelle Chiese. E la Forma e Modo di fare, ordinare e consacrare Vescovi, Presbiteri e Diaconi.
First edition of the first translation of the Book of Common Prayer into Italian. The project was begun by Edward Browne while chaplain to Sir John Finch in Constantinople, perhaps incorporating an earlier, unpublished translation by William Bedell (the manuscript being listed in Griffiths' Bibliography of the Book of Common Prayer as Italian 1). Back in London, the work was completed by the Italian émigré merchant Giovan-Battista Capello (John Capell), a friend of Hobbes.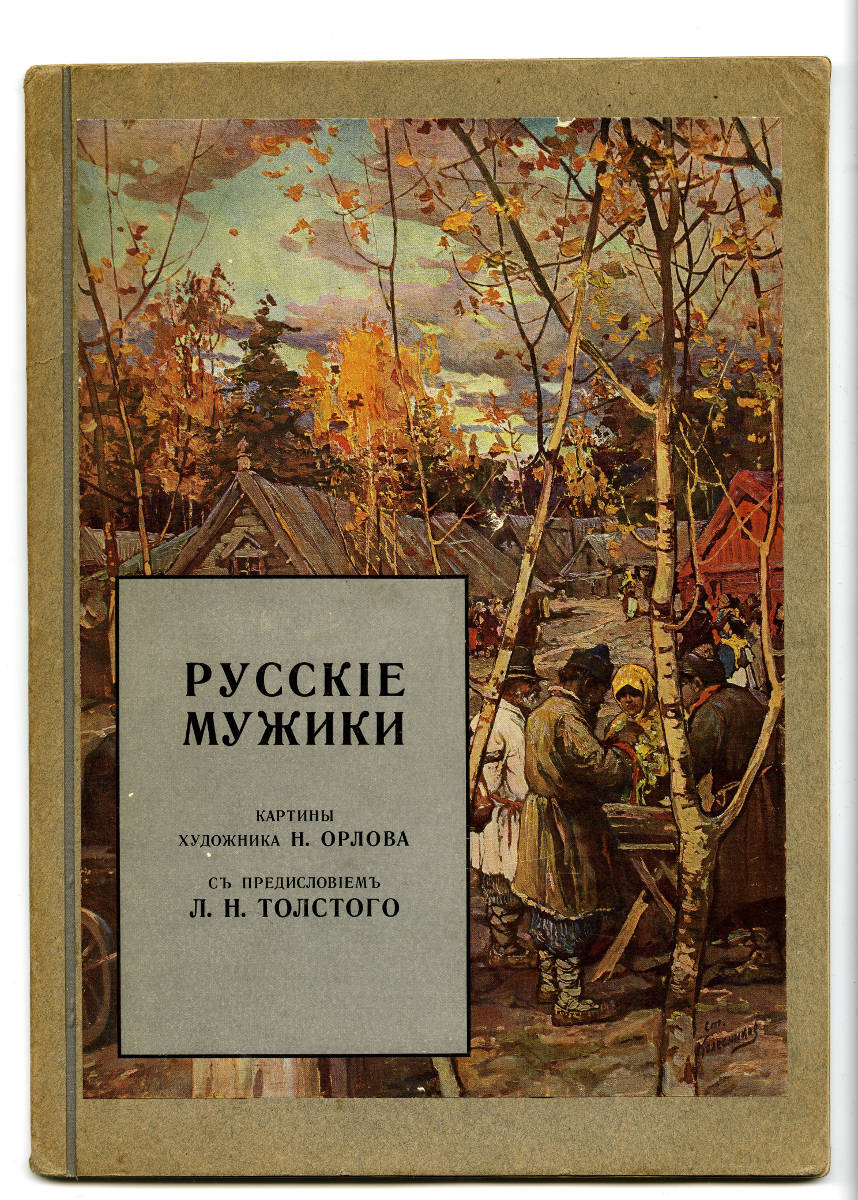 'THE REAL RUSSIAN SALT-OF-THE EARTH PEASANT PEOPLE' [TOLSTOY, Lev Nikolaevich.] ORLOV, Nikolai.
Russkie Muzhiki. Kartiny khudozhnika N. Orlova, s predisloviem Leva Nikolaevicha Tolstogo [Russian Peasants. Pictures painted by N. Orlov, with a preface by Lev Nikolaevich Tolstoy].
First and only edition of this album of nine black and white reproductions of folk-art paintings by the peasant artist Nikolai Orlov, prefaced by an 8-page introduction by Tolstoy. The realistic portrayal of Russian society, especially of the peasantry, was a cause beloved by Tolstoy, and is a key feature of many of his most famous works, including The Cossacks and Anna Karenina.