WITH PROOF SHEETS CONTAININGTHE AUTHOR'S MANUSCRIPT CORRECTIONS
MAINE DE BIRAN. [MARIE FRANÇOIS PIERRE GONTHIER DE BIRAN.]
Influence de l'Habitude sur la Faculté de Penser.
Paris, Henrichs, 1803.
8vo., pp. xii, 402, a very fresh copy, uncut as issued, preserving the original blue paper back strip (with printed paper label) and lower wrapper, upper wrapper renewed to match.
£2000

Approximately:
US $2486
€2215
Added to your basket:
Influence de l'Habitude sur la Faculté de Penser.
First edition of Maine de Biran's first major work, in which he draws a distinction between what he calls passive habits, i.e. sensations and impressions which become dulled with repetition, and active habits, i.e. those which are conscious, and willed. "The effect of this, which was borne out by his later writings, was that he maintained the importance of man as a reflective being whose soul, or ego, resides in the will, who is not formed solely by external circumstances but is free to exercise intellectual and moral choice, and whose best path to an understanding of the truth lies through observation and study of his own, even his own hidden, personality" (Oxford Companion to French Literature).

The endpapers of this copy comprise proof-sheets of pp. 209-10 and 213, marked up with MS corrections in Maine de Biran's hand; the published form of the sheets in the book itself differs considerably. Substantive changes include an extra line of text to the foot-note on p. 209, and the substitution of les facultés de la penseé for les facultés du cerveau on p. 210.
You may also be interested in...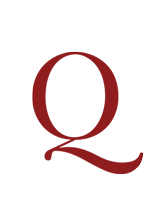 EPICUREANISM DIOGENES LAERTIUS.
[Greek title] De vitis, dogmatis & apophthegmatis eorum qui in philosophia claruerunt, libri X. (Edited by Henri Estienne).
First Estienne edition of The Lives of the Philosophers, a very important edition in the original Greek, "in which appear for the first time many passages discovered in manuscripts by Estienne. The volume also contains 36 pages of important textual annotations by Henri Estienne and 3 pages of notes on the Fragments of Pythagoras by Willem Canter" - Schreiber, 178.
WITH AN AUTOGRAPH LETTER OFFERING A READING LIST ON MATHEMATICAL LOGIC CARNAP, Rudolf.
Introduction to semantics.
First edition. The letter inserted in this copy, dated February 26th 1947, is one leaf, penned and signed by Carnap, and addressed to R.P. Brady, a graduate student whose idea of a new introduction to Principia Mathematica Carnap finds 'very interesting'. In response to Brady's request, Carnap offers a reading list on mathematical logic with brief comments, adding Cramer's Mathematical methods in statistics as a final suggestion in the field of probability and statistics.