[MALAPARTE, Curzio, pseud.] SUCHERT, Kurt Erich.
Le nozze degli eunuchi.
Rome, Casa Editrice Rassegna Internazionale, [1921].
8vo, pp. 152, with portrait and 3 other illustrations; in the original illustrated wrappers, spotted, spine discoloured and with slight loss at head and tail.
£450

Approximately:
US $627
€512
Very rare first edition of this early collection of essays by the Tuscan political activist, journalist and essayist Curzio Malaparte (1898-1957), 'one of Italy's most charming and contradictory figures. Malaparte espoused various radical (and diametrically opposed) philosophical and political doctrines during his lifetime, and he was on intimate terms with such diverse figures as Hitler, Mao, Mussolini, Goering, and a number of antifascists from all over the world. His sense of the absurdity of warfare and his skilful portrayal of its grotesque and essentially ridiculous aspects in Kaputt, make Malaparte one of the most unique narrators of his generation' (Bondanella).

Gambetti-Vezzosi p. 274; Spaducci p. 168. No copy found in OCLC or COPAC, and none outside Italy in KvK.
You may also be interested in...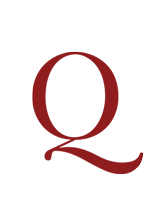 [THEATRE].
La locanda commedia da rappresentarsi in Firenze nel Teatro di Via del Cocomero nell'autunno dell'anno 1756.
Sole edition, extremely rare (no other copy listed in library catalogues), of this three-act comedy, a notable example of the new Italian comedy inspired by Goldoni. This work appears to echo Goldoni's La vedova scaltra (1748), while developing the plot and the theme along original trajectories. The most recognizable persona of the servant in the Commedia dell'Arte, Arlecchino, for example, features here in the unusual role of landlord, and the dynamics of the comedy of errors involve such characters as an English merchant, a German colonel, a French gentlemen, each linguistically marked with mock-national traits in the dialogues.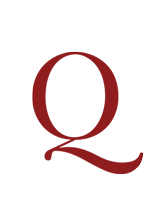 GOR'KII, Maksim, pseud. [i.e. Aleksei Maksimovich Peshkov].
V stepi. – Druzhki [On the Steppes. – The friends].
An ephemeral edition of two early short stories. 'V stepi' tells the dark story of three vagrants in the Crimea, the narrator, an ex-soldier and an ex-student. Desperate for food they rob and kill a fellow traveller in the night, but the narrator refuses any moral responsibilty for the events: 'we are all of us alike beasts'. The story was first published in the periodical Zhizn' IUra in 1897 and was much anthologized. 'Druzhki', based on an earlier story 'Druz'ia' (1895), first appeared in Zhurnal dlia vsekh, 10, 1898.