[MALTA.] Unidentified photographer.
Photographic Views of the Island of Malta.
[Circa 1860.]
Nine multi-part albumen-print panoramas, various sizes (as listed 1 –9 below), and one individual albumen print (no. 10), each with landmarks identified in ink and sections numbered in pencil on rectos, some fading and a few minor flaws in the surfaces of prints but generally very good, linen-backed and bound together in half maroon morocco, ruled gilt, with gilt-lettered title label on the upper cover, somewhat rubbed at extremities and some staining to covers, not affecting images, approx. 9 x 13 inches (23.1 x 33.2 cm.).
£2000

Approximately:
US $2749
€2370
Added to your basket:
Photographic Views of the Island of Malta.
Photographers were active in Malta from an early date and George Wilson Bridges attempted joining two architectural views to form a panorama there, aided by the Rev. Calvert Jones, in 1846. By the second half of the 1850s James Robertson and Felice Beato had started selling multi-part albumen-print panoramas there. It was to become a popular genre for depicting the island, but it is rare to see such a comprehensive documentation of the island's notable architecture and seascape as here. The majority of the identifications refer to military buildings suggesting these may have been the work of a trained army photographer such as a member of the Royal Engineers.
You may also be interested in...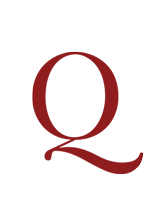 'VERY MODISH AMONG THE NOBILITY' CASOTTI, [Laurentio].
A New Method of teaching the Italian Tongue to Ladies and Gentlemen. Wherein all the Difficulties are explain'd, in such a Manner, that every one, by it, may attain the Italian Tongue to Perfection, with a marvellous Facility, and in a very short Time …
First and only edition, very rare, the only publication by Casotti, 'Italian Minister, and Professor', dedicated to Henry Petty, Baron Shelburne, (1675-1751) but printed at the author's expense.
[CHINESE ARTS DEALER.] ISKANDRIAN-HUPEDEN, A.
[Cover title:] 'My Treasure Box' [Title-page:] 'Some selected objects of Chinese Arts at present on Sale. We solicit enquiries…'.
A charming and insightful trade catalogue compiled by a female Chinese arts dealer, covering porcelains, cast bronzes and irons, stone and wood sculpture, lacquered figures, furniture and screens, pottery and embroidery. The colours and dimensions are often described in the text, and the final page lists the dates of Chinese dynasties from 1122 BC and the reigns within the final Ching (Qing) dynasty.