[MALTA.] Unidentified photographer.
Photographic Views of the Island of Malta.
[Circa 1860.]
Nine multi-part albumen-print panoramas, various sizes (as listed 1 –9 below), and one individual albumen print (no. 10), each with landmarks identified in ink and sections numbered in pencil on rectos, some fading and a few minor flaws in the surfaces of prints but generally very good, linen-backed and bound together in half maroon morocco, ruled gilt, with gilt-lettered title label on the upper cover, somewhat rubbed at extremities and some staining to covers, not affecting images, approx. 9 x 13 inches (23.1 x 33.2 cm.).
£2000

Approximately:
US $2472
€2220
Added to your basket:
Photographic Views of the Island of Malta.
Photographers were active in Malta from an early date and George Wilson Bridges attempted joining two architectural views to form a panorama there, aided by the Rev. Calvert Jones, in 1846. By the second half of the 1850s James Robertson and Felice Beato had started selling multi-part albumen-print panoramas there. It was to become a popular genre for depicting the island, but it is rare to see such a comprehensive documentation of the island's notable architecture and seascape as here. The majority of the identifications refer to military buildings suggesting these may have been the work of a trained army photographer such as a member of the Royal Engineers.
You may also be interested in...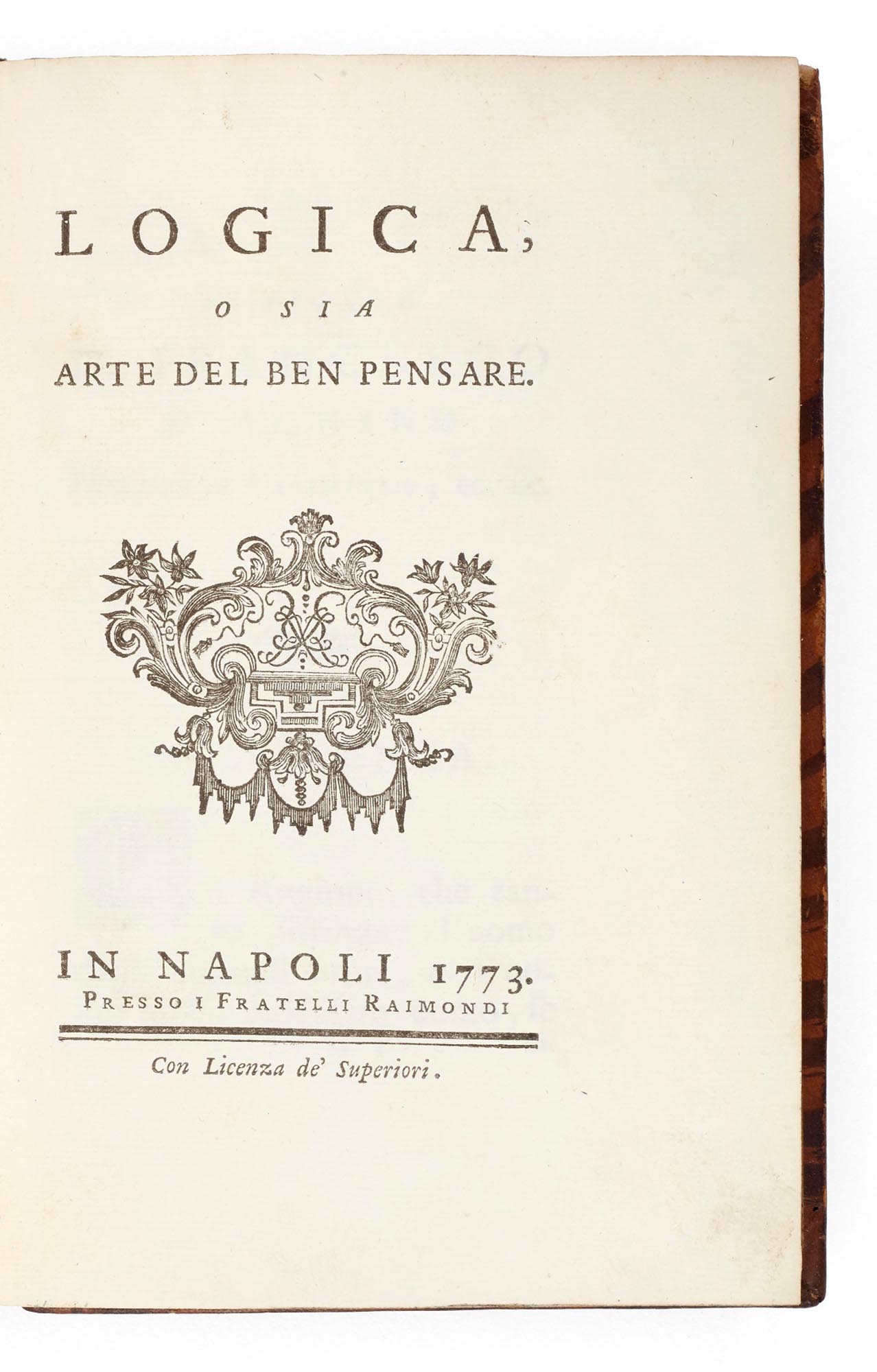 [LONGANO, Francesco].
Logica, o sia arte del ben pensare.
First edition, very rare (one other copy only traced, in Italy), of this early work on logic by the important Italian enlightenment philosopher Francesco Longano (1728-1796).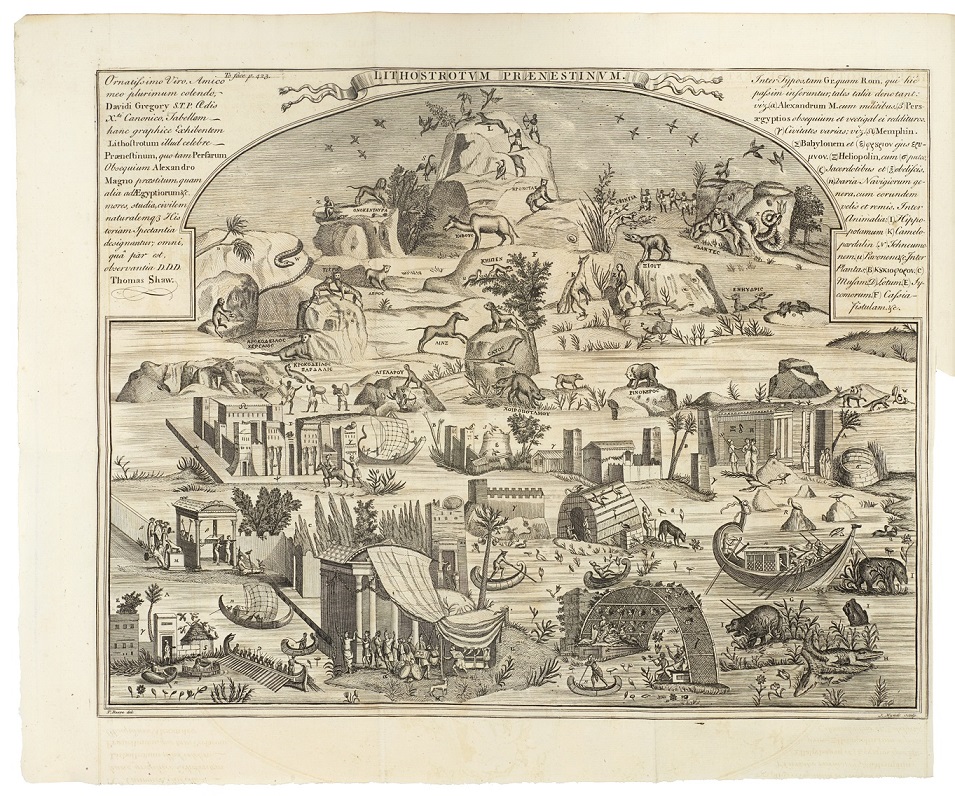 SHAW, Thomas.
Travels, or observations relating to several parts of Barbary and the Levant, illustrated with cuts, the second edition, with great improvements.
'Second and most valued edition' (ODNB) of Shaw's observations of North Africa and the Near East. Serving as Chaplain to the English factory at Algiers from 1720 to 1733, Thomas Shaw (1694-1751) travelled extensively in Egypt, Palestine, Cyprus, and North Africa, gathering extensive observations on local culture, antiquities, geography, and natural history. On his return to England he became a doctor of divinity and a fellow of the Royal Society in 1734, publishing his Travels in 1738, dedicated to George II and acclaimed for its accurate descriptions, fine plates, and detailed maps. The work proved successful and, when appointed principal of St Edmund Hall in 1740, Shaw used the profits of the publication to restore the north range of the front quadrangle of the college, at a cost of about £400. Though published posthumously, Shaw prepared this second edition before his death, including for the first time two controversial supplements of 1746 and 1747.