[MALTA.] Unidentified photographer.
Photographic Views of the Island of Malta.
[Circa 1860.]
Nine multi-part albumen-print panoramas, various sizes (as listed 1 –9 below), and one individual albumen print (no. 10), each with landmarks identified in ink and sections numbered in pencil on rectos, some fading and a few minor flaws in the surfaces of prints but generally very good, linen-backed and bound together in half maroon morocco, ruled gilt, with gilt-lettered title label on the upper cover, somewhat rubbed at extremities and some staining to covers, not affecting images, approx. 9 x 13 inches (23.1 x 33.2 cm.).
£2000

Approximately:
US $2791
€2351
Added to your basket:
Photographic Views of the Island of Malta.
Photographers were active in Malta from an early date and George Wilson Bridges attempted joining two architectural views to form a panorama there, aided by the Rev. Calvert Jones, in 1846. By the second half of the 1850s James Robertson and Felice Beato had started selling multi-part albumen-print panoramas there. It was to become a popular genre for depicting the island, but it is rare to see such a comprehensive documentation of the island's notable architecture and seascape as here. The majority of the identifications refer to military buildings suggesting these may have been the work of a trained army photographer such as a member of the Royal Engineers.
You may also be interested in...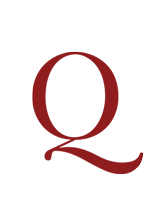 'THE BOOKSELLERS GROW RICHWITHOUT UNDERSTANDING THE BOOKS THEY SELL' LETTERS ON THE FRENCH NATION
: by a Sicilian Gentleman resident in Paris, to his Friend in his own Country. Containing an useful and impartial Critique on that City, and the French Nation. Translated from the Original.
First edition of this translation, very rare, of a work first printed in French in Paris in 1700 (see below) and, in a different translation, in English in 1704 as An agreeable Criticism of the City of Paris.
CHIESA, Sebastiano.
Capitolo fratesco.
Unpublished seventeenth-century Italian poem in sixteen cantos in ottava rima. Sebastiano Chiesa's Capitolo fratesco, or dei frati according to other sources, was apparently entrusted by the dying author to a friend, and enjoyed wide circulation and acclaim in manuscript form in the seventeenth and eighteenth centuries.