[MALTA.] Unidentified photographer.
Photographic Views of the Island of Malta.
[Circa 1860.]
Nine multi-part albumen-print panoramas, various sizes (as listed 1 –9 below), and one individual albumen print (no. 10), each with landmarks identified in ink and sections numbered in pencil on rectos, some fading and a few minor flaws in the surfaces of prints but generally very good, linen-backed and bound together in half maroon morocco, ruled gilt, with gilt-lettered title label on the upper cover, somewhat rubbed at extremities and some staining to covers, not affecting images, approx. 9 x 13 inches (23.1 x 33.2 cm.).
£2000

Approximately:
US $2711
€2389
Added to your basket:
Photographic Views of the Island of Malta.
Photographers were active in Malta from an early date and George Wilson Bridges attempted joining two architectural views to form a panorama there, aided by the Rev. Calvert Jones, in 1846. By the second half of the 1850s James Robertson and Felice Beato had started selling multi-part albumen-print panoramas there. It was to become a popular genre for depicting the island, but it is rare to see such a comprehensive documentation of the island's notable architecture and seascape as here. The majority of the identifications refer to military buildings suggesting these may have been the work of a trained army photographer such as a member of the Royal Engineers.
You may also be interested in...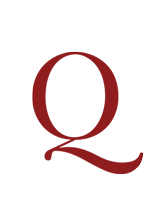 REBUTTAL OF SAVONAROLA BY A FORMER ACOLYTE [SAVONAROLA]. POLITO, Ambrogio Caterino.
Discorso … contra la dottrina, et le profetie di Fra Girolamo Savonarola.
First edition, very rare ('raro e ricercato', Bongi), of a condemnation of Savonarola's theology, doctrine and prophecies by a former Savonarola acolyte, 'one of the most fiery Catholic polemicists of his times' (ibid., our translation), who four years earlier had published a confutation of Luther's theology. The first part examines the attractiveness, plausibility and success of Savonarola's preaching. Bishop Polito, a member of the same order as the Ferrarese friar, relives the times of his own past sympathies for Savonarola, and offers, with all the benefits of an insider's outlook, an analysis of the reasons for Savonarola's rise and popularity. Yet he finds Savonarola's depiction of a corrupt Church ('almost embodying the Antichrist, as the Lutherans say', p. 8v.) grossly misrepresentative, and feels that heresy infiltrates Savonarola's doctrines much as leprosy affects without remedy a body which might yet appear to have intact parts.
ROMAN BUSTS. WITH ROYAL PROVENANCE BOTTARI, Giovanni Gaetano.
Del Museo Capitolino tomo I contenente immagini d'uomini illustri [- tomo secondo contenente i busti imperiali].
First edition of the first two volumes of this handsome publication, showcasing classical busts preserved at the Museo Capitolino in Rome, this copy formerly in the possession of William IV.